The 30 Day Song Challenge has been doing the rounds on Instagram Stories and I've loved seeing everyone's answers and adding tracks to my playlist. I'm utterly rubbish at these 'post one a day' type challenges – as my family have realised after each 'movie challenge' or 'photo a day' challenge. I can't even consistently post on my Instagram grid! But I so desperately wanted in on the challenge, so I've compiled my list of answers and created a Spotify playlist for you to wrap your ears around. I've stuck to one song per artist – else it would have been David Bowie's discography – so I limited it.
Here are my responses to the 30 Day Song Challenge – any of your favourites on there?
Day one: A song you like with a colour in the title
Jaws – Gold
Day two: A song you like with a number in the title
Catfish and the Bottlemen – 7
Day three: A song that reminds you of summertime
Circa Waves – T-shirt Weather
Day four: A song that reminds you of someone you'd rather forget
The Neighbourhood – Sweater Weather
Day five: A song that needs to be played loud
Dexy's Midnight Runners – Come on Eileen
Day six: A song that makes you want to dance
Arctic Monkeys – I Bet You Look Good On The Dancefloor
Day seven: A song to drive to
Kasabian – Ill Ray (The King)
Day eight: A song about drugs or alcohol
The Verve – Drugs Don't Work
Day nine: A song that makes you happy
Reverend and The Makers – Heavyweight Champion of The World
Day 10: A song that makes you sad
The Editors – Smokers Outside Hospital Doors
Day 11: A song you never get tired of
Jet – Are You Gonna Be My Girl
Day 12: A song from your pre-teen years
Yeah Yeah Yeahs – Heads Will Roll
Day 13: A song you like from the 70s
Fleetwood Mac – Go Your Own Way
Day 14: A song you'd love to be played at your wedding
Savage Garden – Truly Madly Deeply
Day 15: A song you like that's a cover by another artist
Placebo – Running Up That Hill by Kate Bush
Day 16: A song that's a classic favourite
Stereophonics – Devil
Day 17: A song you'd sing a duet with someone on karaoke
Queen – Bohemian Rhapsody
Day 18: A song from the year you were born
Oasis – D'ya Know What I mean
Day 19: A song that makes you think about life
The Enemy – We'll Live and Die in These Towns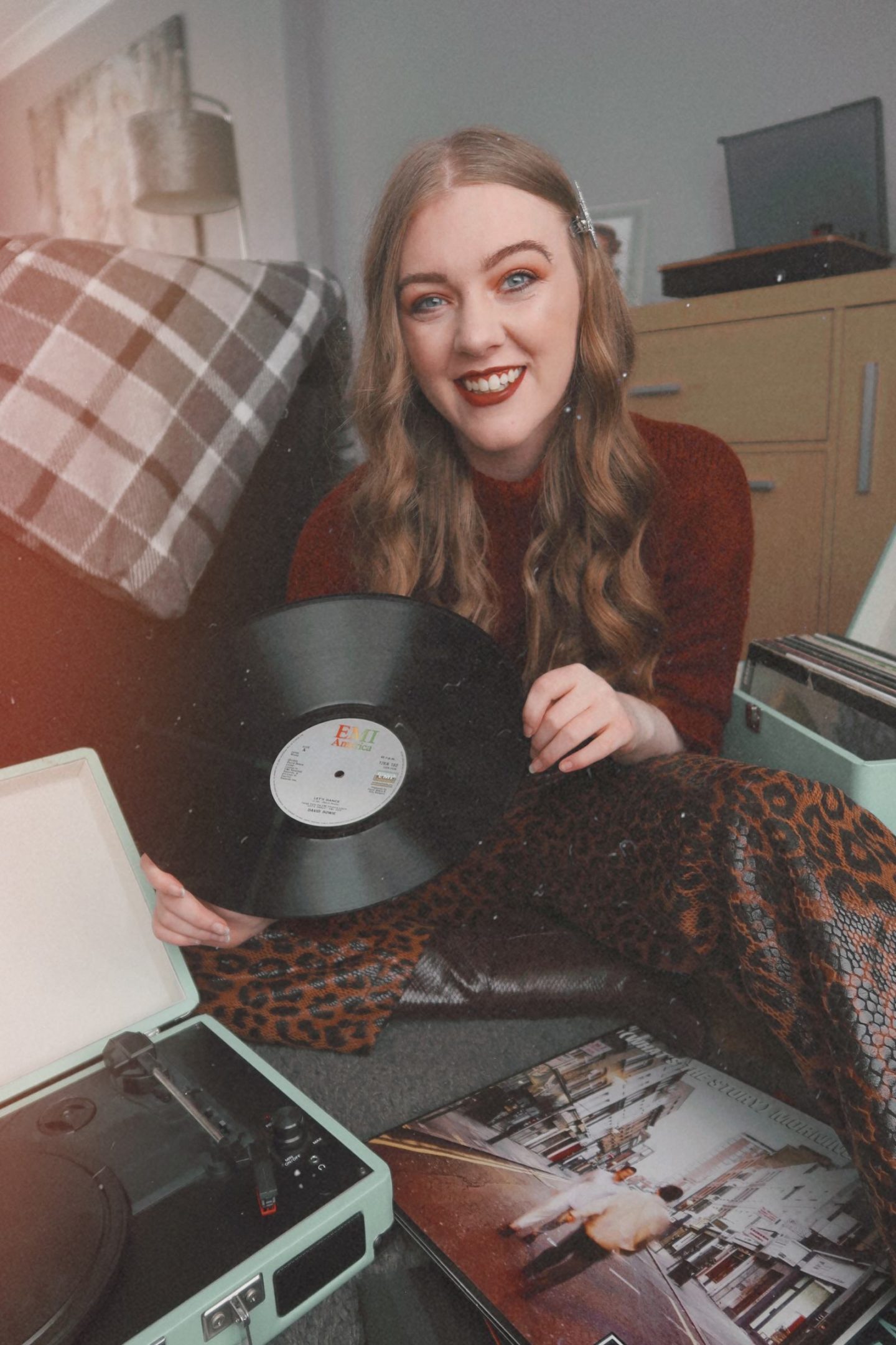 Day 20: A song that has many meanings to you
Ian Brown – F.E.A.R.
Day 21: A song you like with a person's name in the title
The Smiths – William, It Was Really Nothing
Day 22: A song that moves you forward
Paramore – Hard Times
Day 23: A song you think everybody should listen to
Johnny Marr – Easy Money
Day 24: A song by a band you wish were still together
Spice Girls – Spice Up Your Life
Day 25: A song you like by an artist no longer living
Linkin Park – Heavy
Day 26: A song that makes you want to fall in love
Maximo Park – Questing, Not Coasting
Day 27: A song that breaks your heart
Ed Sheeran – Photograph
Day 28: A song by an artist whose voice you love
Pale Waves – Television Romance
Day 29: A song you remember from childhood
Crash Test Dummies – Afternoons and Coffeespoons
Day 30: A song that reminds you of yourself
David Bowie – Rebel Rebel