I definitely overspent in August/September – mostly due to over-indulging on my staycation. However, post-lockdown, we all need a treat, and I was pretty good with money during the Covid period. It's about balance, right?
So here are some of my September favourites. My little loves and bigger buys, ranging from £2.99 for a little houseplant, to £20 on a beautiful blouse.
Emma Bridgewater Biscuit Tin
biscuit tin
for £12 to store my work-from-home staple snack. Now all I need is the hearts mug and my Sunday morning set-up will be complete.
How to raise a houseplant and make it love you back
How to simplify your life and live sustainably
Partially purchased for its original intention of educating myself and becoming more mindful – partially purchased for the aesthetic cover. Books like this look awesome on shelfies, flatlays and on coffee tables when friends come around. I like a book that isn't preachy and appreciated that it's small everyday decisions that have benefits. This is another book I'll find myself dipping into this AW20.
Cloud and Clay earrings
The Cloud and Clay ORLA earrings were released earlier this month as part of their AW20 collection. The handmade polymer clay earrings are a pearl flower design with a gloss finish and look so luxe. I love that, though part of a collection, being handmade means no two pairs will be identical. The earrings are gold plated and super lightweight and have become my go-to pair to make a simple outfit look more expensive. These were £14 and there are so many gorgeous designs in the latest release.
No7 Matte Liquid Lip Colour
I got an amazing deal on a few No7 products where the range was on 3 for 2, and there was a voucher for £10 off when spending £20 on No7. I managed to get this liquid lip colour, a bronzing duo and mascara all for £13. This pink/nude liquid lip colour applies really velvety and dries down to a matte formula. It's ideal when wearing a facemask as there is no smudging or transferring.
FM Fragrances 436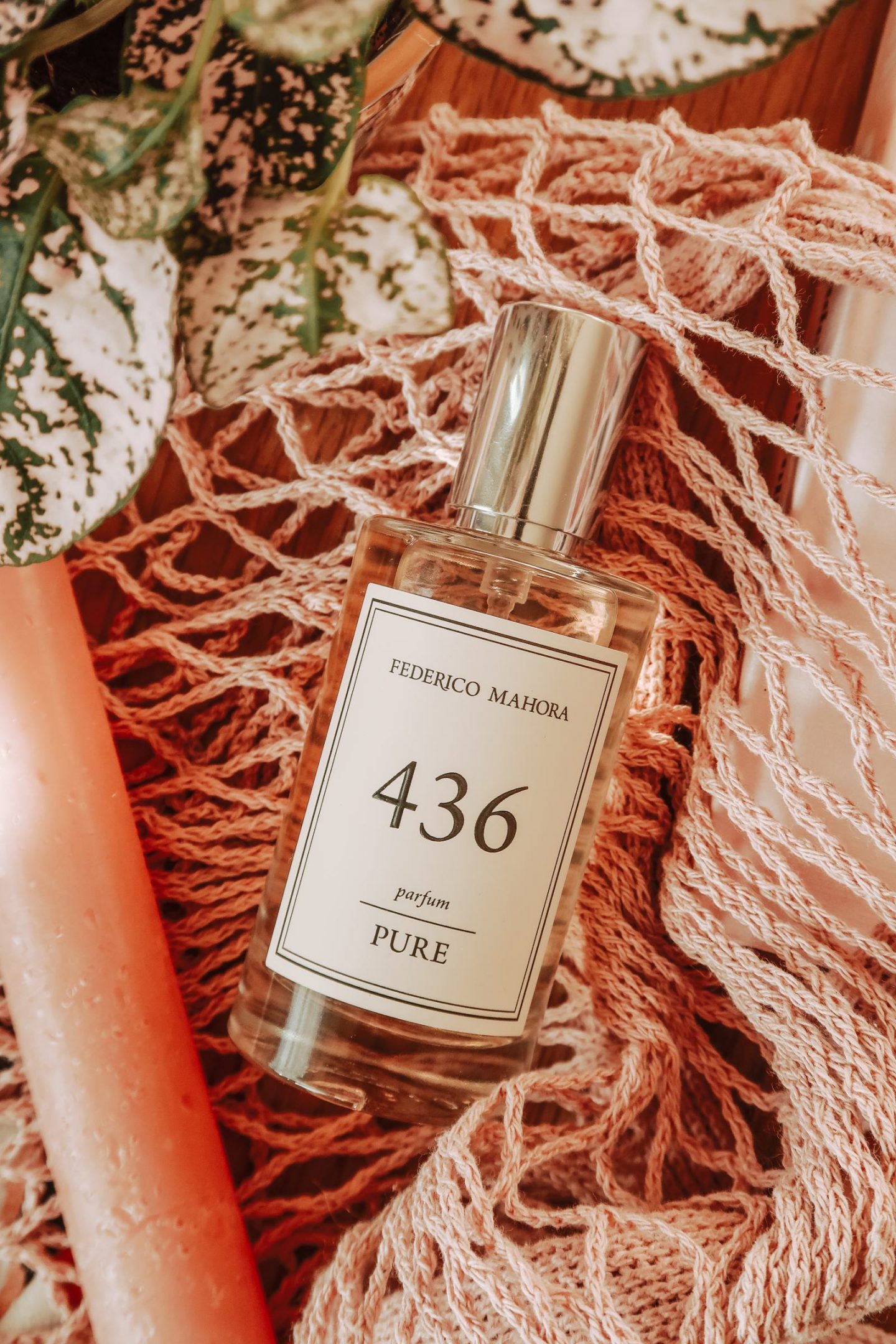 My sister recently became an FM Fragrances seller, so I decided to purchase a couple of bottles to try them out. The fragrance 436 is said to be similar to Paco Rabanne's Olympia – a perfume I'd had my eye on for quite a while. For £14.50, they're really affordable and do smell incredible similar to their branded counterparts. I also purchased the fragrance number 900, said to smell like Tom Ford's Lost Cherry, which retails at over £200. It's got a really sweet marzipan and cherry scent – however, I've not smelled the Tom Ford version to make a direct comparison – though it is lovely!
Daphnea Leopard Print Blouse
This silky pink and orange leopard blouse was in the sale, in my size, in IC Clothing, Newquay. There was only one left on the rail – it would have been rude not to buy it, right? The animal print trend is going nowhere, so stock up whilst you can. I've already worn this out a handful of times in September and received some lovely comments.
Sass and Belle String Shopper
I've been after a pink string shopper for what feels like forever, but they seemed to be really expensive whenever I stumbled upon them. This Sass and Belle shopper was only £5.50 in a seaside shop in Perranporth and I've been using it everywhere I go. It fits a deceptive amount of things in it, and is great for popping to the shops with – and so much more eco-friendly that plastic carrier bags.