After a challenging year, gig goers, festival fanatics and music lovers are itching to get out to concerts and festivals, with musicians desperate to get on stage and perform.
Behind the scenes, the Tramlines Festival organisers have been working hard to put together an exciting weekend of big name bands and artists after lockdown restrictions lift. In February, the team revealed that the three-day event going ahead was 'looking more positive'. They said: "There may be bumps in the road ahead, but fear not, we're doing absolutely everything we can to throw Sheffield that much needed party in Hillsborough Park."
On Monday, April 26, Tramlines HQ revealed a line-up of over 40 artists set to take to Nulty's Main Stage, T'Other Stage and Library Stage at Sheffield's biggest party.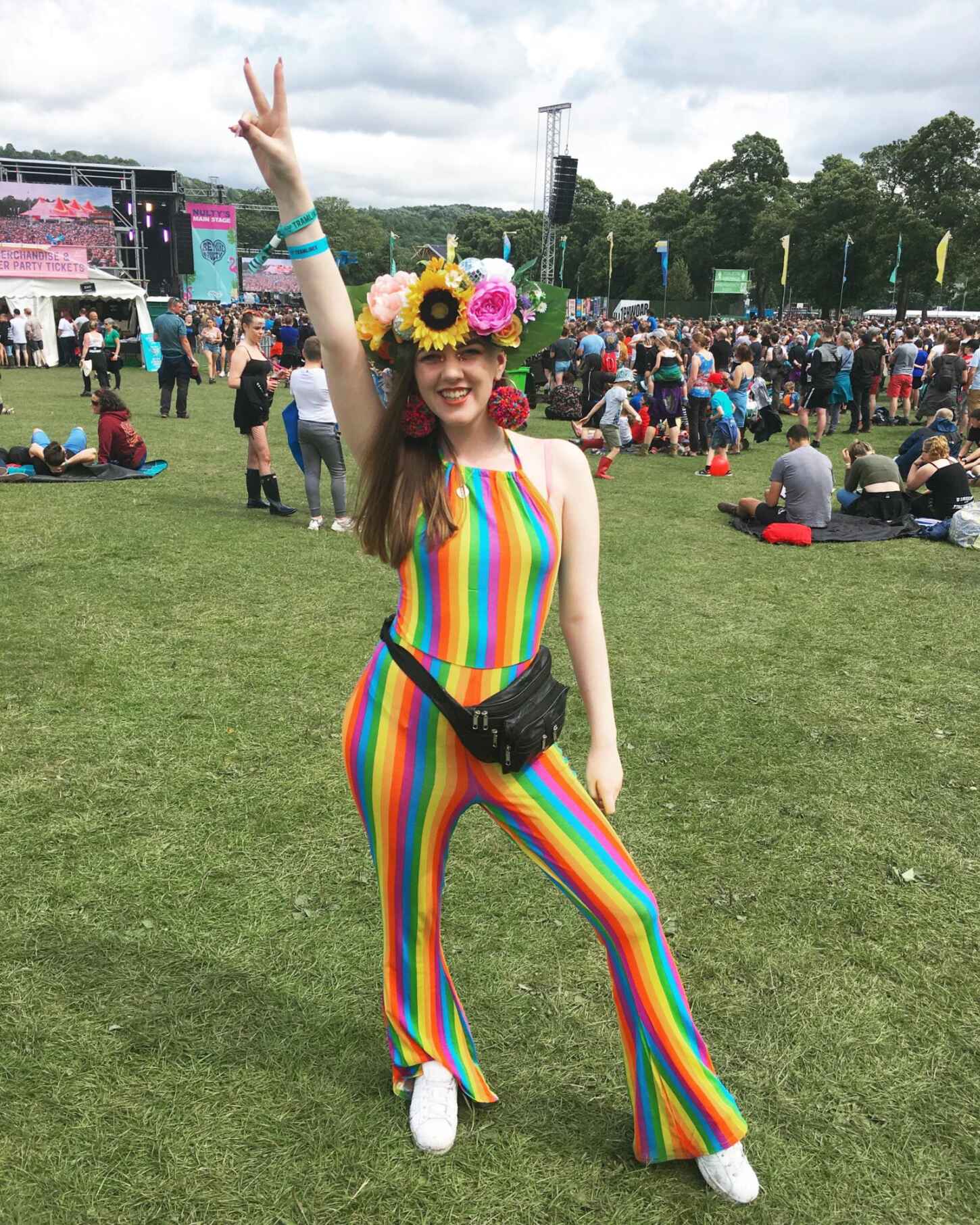 Tramlines is my favourite festival for a number of reasons. It's a no-camping festival, the street food is amazing, the bars don't get rammed, tickets are cheap, the line up is mega, the stall holders are lovely and it's the cleanest festival I've ever been to – plus even when it rains, the site doesn't end up too muddy, either. It's an incredibly family-friendly event, and I've never seen so much as a scuffle. There's plenty of room to distance yourself from other revellers, and it's a genuinely amazing atmosphere – those are just a few of the reason it earned itself the title of Best Metropolitan Festival in 2019.
We had secured tickets for the 2020 event, which was postponed as a result of the pandemic. On the bill, the likes of Catfish and The Bottlemen, Madness and Ian Brown were set to play the Yorkshire festival. Whilst the main headliners have altered for 2021, much of the other acts remain on the 2021 line up – such as Dizzee Rascal, The Kooks and of course, The Everly Pregnant Brothers – no Tramlines Festival is complete without them!
I love that Tramlines not only offer huge acts on their bill at low ticket prices, they also seek out the best unsigned and emerging talent from across the UK. It's great to see Deco – who went viral for their 80s lockdown mash ups – on the bill, alongside Sheafs, Bloxx and The Snuts. Though it looks like Sheffield's own Reverend and The Makers are taking the year off!
I photographed the festival in 2018 and 2019, shooting the likes of Noel Gallagher, Johnny Marr, Miles Kane and The Courteeners. There's loads to look forward to at Tramlines 2021, so let's take a look at the line up.
Here are 9 must-see acts at Tramlines Festival 2021.
The Streets
Dry your eyes, mate – the Friday night headliner at this years' Tramlines is Midlands garage band The Streets – fronted by Mike Skinner. The 90s/00s legends have released six studio albums, but are best known for their number one hit, Dry Your Eyes, as well as Don't Mug Yourself and Fit But You Know It.
The Fratellis
I last saw The Fratellis at Keele SU in 2016 and the gig was absolutely explosive. With six studio albums under their belt, and a bluesy country sound – The Fratellis are one of the most exciting bands to come out of Scotland- with the intro to Chelsea Dagger recognisable by anyone worth their salt. If you only know Costello Music, their live set is the gateway into the rest of their eclectic discography, and you'll love it.
DMA's
I was a big fan of their single Delete when it was released in 2016 – but it was their cover of Believe by Cher that really made me do a deep dive on this indie trio. The Australian three-piece outfit is composed of Tommy O'Dell, Matt Mason, and Johnny Took, and have got such a stunning vocal tone. Really looking forward to seeing them support on Nulty's Main Stage.
Richard Ashcroft
The Verve frontman and indie legend Richard Ashcroft is headlining Nulty's Main Stage on the Sunday night. The singer songwriter fronted the band from 1990 to 1999, and again when they reformed in 2007, until 2009. Whilst the band was well known for hits Bitter Sweet Symphony, The Drugs Don't Work and Lucky Man, Ashcroft also enjoyed a successful solo career and has released four solo albums. Ashcroft is an absolute bucketlist watch artist.
Pale Waves
Hailing from parts of Staffordshire and Manchester, it's been amazing to see Pale Waves grow from an emerging band to the cover of NME magazine. The band – who supported The 1975 on tour – signed with Dirty Hit and released their stunning debut EP, All the Things I Never Said in February 2018, followed by their first studio album My Mind Makes Noises later in the year. They won the NME Under The Radar Awards, and were ranked fifth in the BBC Sound of 2018. They've performed at Tramlines in previous years, and their sets are always stellar.
Jake Bugg
I loved Jake Bugg's earlier stuff after he shot to stardom having played the BBC Introducing Stage at Glastonbury in 2011. Admittedly, I haven't heard much of his new stuff – I wasn't the greatest admirer of his third album – but I am looking forward to seeing him perform live. I feel like his largely-acoustic discogrophy will be the perfect soundtrack to a sunny Friday afternoon at Hillsborough Park, with a pint of cider in hand.
Deco
Originally from Staffordshire, later moving to London for uni, I'm claiming Deco as a hometown band, having been supported by BBC Introducing from Stoke for the last decade. The band went viral on Twitter after posting their cover of Wonderwall as it would sound if it were released in the 80s, to the tune of Smalltown Boy by Bronski Beat. They've since released a whole host of 80s mashup covers, but have been grafting at promoting their original material too. Whilst I'm hoping they sneak a cheeky 80s cover into their Tramlines set, I can't wait for them to take to the stage with their latest material.
The Pigeon Detectives
Who hasn't been 16 years old singing their heart out to Take Her Back at their mates house party? The Pigeon Detectives were one of the pinnacle indie bands of the noughties, hailing from Rothwell, in Leeds. I interviewed the band at The Sugarmill in 2017, where I nearly had my head taken off by Matt's microphone mid-set. They're a great bunch of lads who will be bursting with energy for a full-on festival performance.
The Snuts
I caught The Snuts played on Radio X recently, after the West Lothian band was backed by Lewis Capaldi ahead of their album reaching number one – beating Demi Lovato to the top spot. Their single Somebody Loves You was Radio X's record of the week and shows that this four-piece indie rock band are ones to watch for 2021. Catch them on Sunday, and you can be one of the people to say you saw them 'before they got big'.