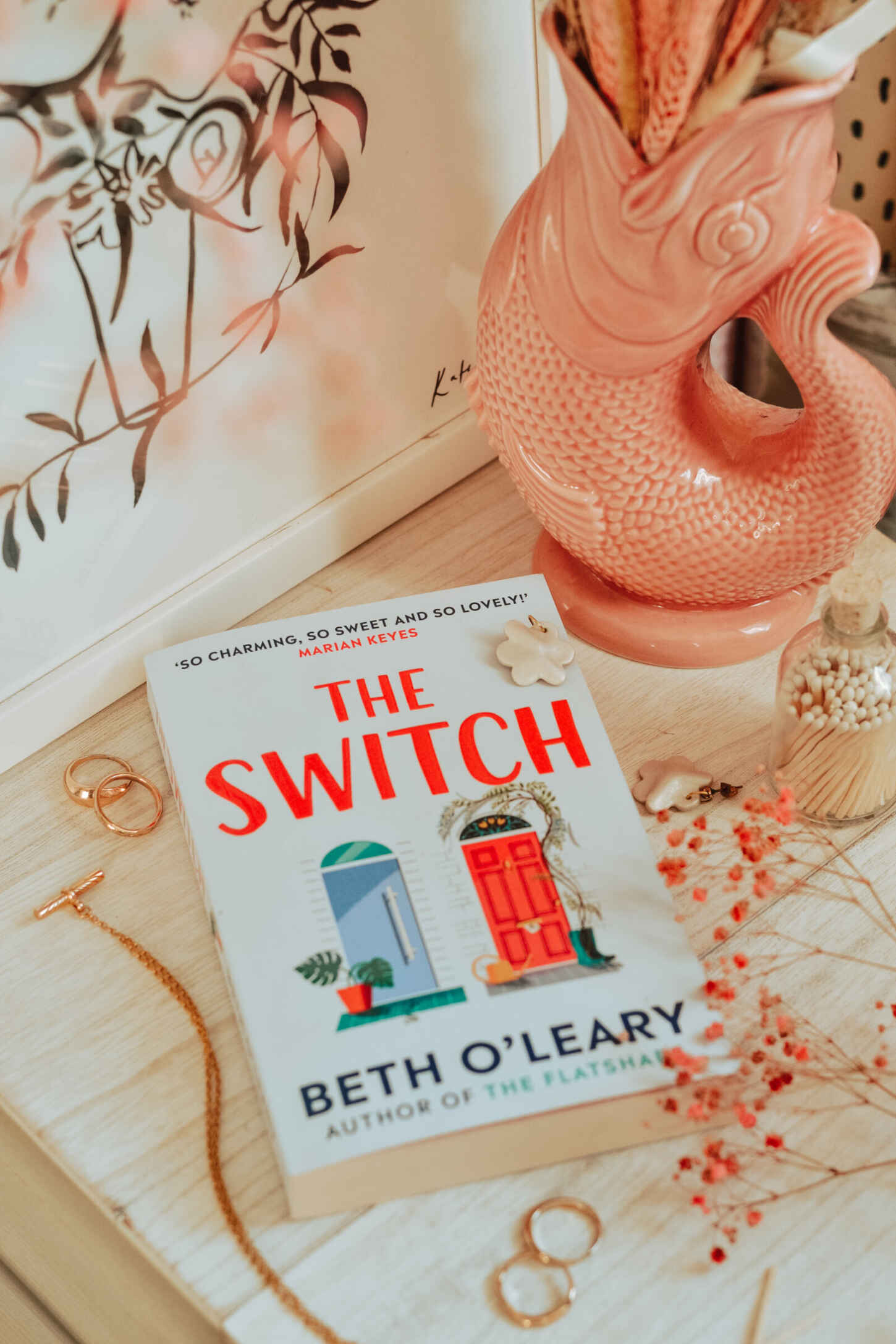 I'd found myself reading quite a lot of crime thriller, and sometimes, you just need something a little bit lighthearted and witty to act as a palette cleaner – and The Switch is the perfect book to do that.
I loved The Flat Share – which sold over half a million copies – so had been really excited to check out Beth O'Leary's second novel, The Switch. Beth's author bio says 'You'll usually find her curled up somewhere with a book, a cup of tea and several woolly jumpers (whatever the weather), with a very badly behaved golden retriever for company.' Which sounds exactly like me – only with bulldogs.
The Switch is a really wholesome and cosy read, best absorbed with a warm beverage and some biscuits. Gosh, I sound just like my nan… we'll get on to that in just a moment.
The blurb for The Switch reads: "Ordered to take a two-month sabbatical after blowing a big presentation at work, Leena escapes to her grandmother Eileen's house for some overdue rest. Newly single and about to turn eighty, Eileen would like a second chance at love. But her tiny Yorkshire village doesn't offer many eligible gentlemen… So Leena proposes a solution: a two-month swap. Eileen can live in London and look for love, and Leena will look after everything in rural Yorkshire.
"But with a rabble of unruly OAPs to contend with, as well as the annoyingly perfect – and distractingly handsome – local schoolteacher, Leena learns that switching lives isn't straightforward. Back in London, Eileen is a huge hit with her new neighbours, and with the online dating scene. But is her perfect match nearer to home than she first thought?"
The Switch is a book that does what it says on the tin – there's no plot twist, no big surprises and not too many secrets. But, it's a book that can hit pretty close to home.
High-achieving Leena is struggling with her mental health after losing her sister, Carla, to cancer – it has an air of My Sister's Keeper about it – which was the first book to ever make me cry. She's forced to take two months leave from her London job and finds herself with nothing to do. Her grandmother, Eileen, aged 79, lives in rural Yorkshire. Her husband has left her for a dance teacher, and she's been busying herself with 'projects' like the May Day festival and neighbourhood watch.
The duo swap lives for two months, with Eileen trying out online dating in London, meeting casual love affair actor Todd, and Leena taking on her nan's projects, whilst trying to salvage her relationship with her mother, which suffered after Carla's death.
For me, this book hit hard on a personal level. Me and my nan have become really close in recent years, particularly after my granddad's death meant she was on her own a lot. We lost my cousin to cancer a couple of years later. I think both of us understand how it feels to need to take a break from regular life, and this book was the bit of escapism I needed. As I've gotten older, me and my nan always seem to find more and more things we have in common, which has fostered an amazing bond.
The Switch consists of small chapters that flit between Leena and Eileen's adventures and the trials and tribulations that came with them. Then there's a gaslighting boyfriend, an internet catfish and a dose of drama. But laced in between the lighthearted pages are issues surrounding grief and mental health, with some important life lessons along the way. The kind of life advice only a grandmother could give.
Eileen is portrayed absolutely brilliantly in The Switch, as are her friends back in Hamleigh, like Betty and Arthur. Much like The Thursday Murder Club, it shows that these people have had meaningful and fulfilling lives, with interesting stories to tell and lessons to share.
Leena's friends in her Shoreditch flat are able to teach Eileen about modern tech, and she teaches them a thing or two about the importance of community. Up north, Leena struggles at first to connect with her nan's mates, but with the help of Arthur's step-son Jackson, they manage to 'save the day' on numerous occasions. The intergenerational friendships that bloom are so sweet to watch, and the book
Whilst I found The Switch more difficult to get in to than The Flat Share, picking it up and putting it down multiple times, when I finally put my mind to it, I flew through the pages. It reminded me so much of me and my nan and got me thinking about how cool it would be to switch lives for a time. If you're looking for something to cheer you up and remind you of the good in life, then The Switch is the book for you.