Tortoise shell nails have taken over the nail industry since 2020 and are showing no signs of slowing down as tecnhicians across the globe continue to adapt the trend andd create fun new looks with the caramel coloured glass-like art.
And while traditional tortie nails are synonomous with autumn, with their depth and warm tones, it's little sister design is the perfect pattern to ask your nail tech for this spring and summer.
Blonde tortoise shell nails are the lighter coloured version of traditional torties, with a milky base and dark speckles, matching half a dozen accessories in my wardrobe from my Bloobloom glasses, to faux blonde tortie accents on handbags, belts and hair claw clips.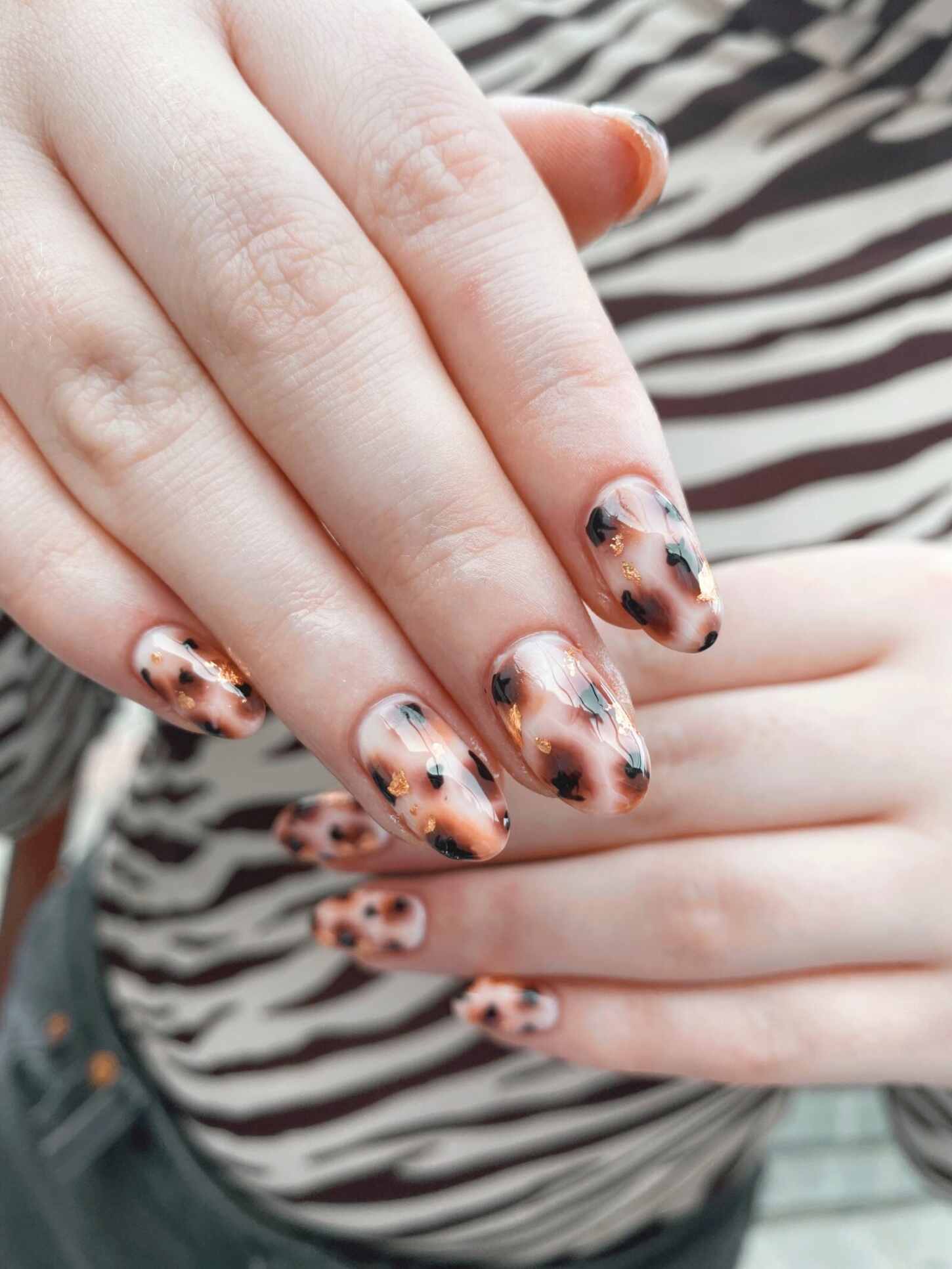 Ahead of the bank holiday weekend I headed to By Chlo studio in Longton to get myself a set of blonde tortoise shell nails to see me through May. I was sad to see my lime green and pink flame nails go, but I was definitely ready for a more neutral, versatile set that would match my whole wardrobe.
Chloe prepped my nails with her e-file, Navy tools and The Gel Bottle builder, taking my nails shorter than usual, as my next appointment is slightly longer away than I'd like. All prepped and ready to paint, Chloe picked out four nail colours including a milky white, a brown, a black and a nude as well as a blooming gel, which is the secret to the perfect tortie.
Blooming gel allows the colours you add to it to bleed slightly, offering a more watercolour kind of effect, This gives the tortoise shell design a more organic look as it softens all the edges. The key to a blonde tortie is to work from light to dark – Chloe used a light brown with blooming gel to create spots on each of my nails before adding another layer of blooming gel onto which she applied a darker brown slightly off-centre to the spots she'd applied previously.
Read more: Pink Valentine's nail art that is totally heart eyes emoji
Then, on went a milky white, almost transluscent shade before black dots were added, which gives the design real dimension and makes them look 3D. Here our blonde tortie nails were complete, but Chloe suggested adding some copper foil to give them a subtle sparkle, and it really set them off.
The neutral design is totally gorgeous and really does match every outfit in my wardrobe. Chloe takes so much pride in her work and it really shows in the details of her designs. Blonde tortoise shell nails might just have overtaken traditional torties as my all time favourite nail design – and now you know what to ask your nail tech for when you head to your next appointment.