Back in June 2018, I published a bucketlist of things I wanted to do before I turn 21. Alas, I turned 21 on Saturday 22nd and I didn't quite manage to complete them all. Despite that, I've had an amazing year and wanted to share some of my highlights with you.
The bucketlist experiences I did manage to complete were:
Pay off New York
Jake and I paid off our trip and we are set to jet off in February, which will fall just before our three year anniversary and Valentine's Day! I've never been to New York, but Jake has. Ginger Girl Says' recent Instagram pictures have been making me super jel but so excited to go! Send me all your NYC recommendations in the comments guys!
Go to a festival
Last Christmas, Jake's mum bought us tickets to Tramlines festival! It was their 10 year anniversary and I even managed to bag a photo pass! We had the best time and the line-up was amazing. I'd love to go back again in 2019. You can read about our time at Tramlines here.
Buy/read Sarah Knight – The Life Changing Magic of Not Giving a F**k
I had been meaning to buy this book for so long and when I saw it price drop on Amazon I snapped it up straight away. I read it cover to cover in two days. In 2019 I would love to read some of her other books in the New Year, but for now, check out my review of The Life Changing Magic of Not Giving a F**k.
Start my final year at uni
In September I returned to Staffordshire University to begin my final year of my degree. My life has it been a rollercoaster. Currently, there is a lot of uncertainty about our course and to logistics of completing our degrees since out dedicated personal tutor and head of department left before Christmas. Hopefully, after Christmas all will become clear and we can crack on with our course.
Raise money and donate to Animal Lifeline
A lot of you will know that both of my dogs, Phoebe and Frank, were adopted from Animal Lifeline. Frank's dad, Winston, is still at the kennels, which is blooming heartbreaking because he is such a gentle soul. I wanted to raise money for the charity to help fund food costs and pay for toys and blankets for the dogs still there. I also donated 30kg of food myself so that I could go and give Winston a big cuddle and promise him someone will come and get him soon. If you would like to donate just £5 to the fundraiser, click here.
Buy a cheese plant
I finally bought my cheese plant! I wanted one for so long and found this one in Ikea for £15. Her name is Brie, as named by my Instagram followers. She's currently turning the hall into a jungle, but we will be migrating her into the office once it's been decorated.
Stay in a cabin
In August we took our annual holiday to Hendra Holiday's in Newquay. The park were kind enough to gift Jake and I a stay in one of their Luxury Camping Pods for two nights! They are little wooden huts tucked away in a quiet corner of the park and they are so cosy! You can read more about our stay here.
Go to three UK cities
As I mentioned earlier, Jake and I went to Tramlines festival in Sheffield back in July. Then, in October, we took a trip with my parents to Whitby and Scarborough for just £15 each for 5 days! Crazy price we couldn't refuse. Finally, we headed to Manchester for the Christmas markets at the end of November.
Photograph someone famous
At Tramlines I was lucky enough to photograph a number of artists I love, including Reverend and the Makers, Blossoms and Pale Waves. I also papped Nina Nesbitt and 5-piece alt girl group Pins. The artist I was most proud of photographing, though, was Noel Gallagher. I had roughly three minutes to get this photo and it is 100% the best photograph I have ever shot and I will treasure the moment forever.
So, those were on my bucketlist, but, what else happened this year?
I went to Florence
Melissa and I joined some other courses at the university on a trip to Florence! The great thing about travelling with university is that it's subsidised slightly, making it a lot easier to afford trips like this. I had such a great time in Florence, took a day trip to Pisa, drank lots of wine, ate lots of pasta and made some awesome new friends. Read about my trip to Florence here.
Took my blog self-hosted
This was when I finally decided that I was whole-heartedly invested in my blog, and paid to take it self-hosted. It's really given my site a fresh and clean feel and helped me gain more opportunities and collaborations which were more than worth my initial investment. It's coming round to my renewal date and I can't wait to see how I can develop the blog in 2019.
Had my first professional photo shoot
The photo shoot I had with Tamar really helped me with my confidence in front of a camera. I had the most fun with her and can't thank her enough for the experience and the push it gave me in creating images and content for my site. Read more about my first pro photo shoot experience here.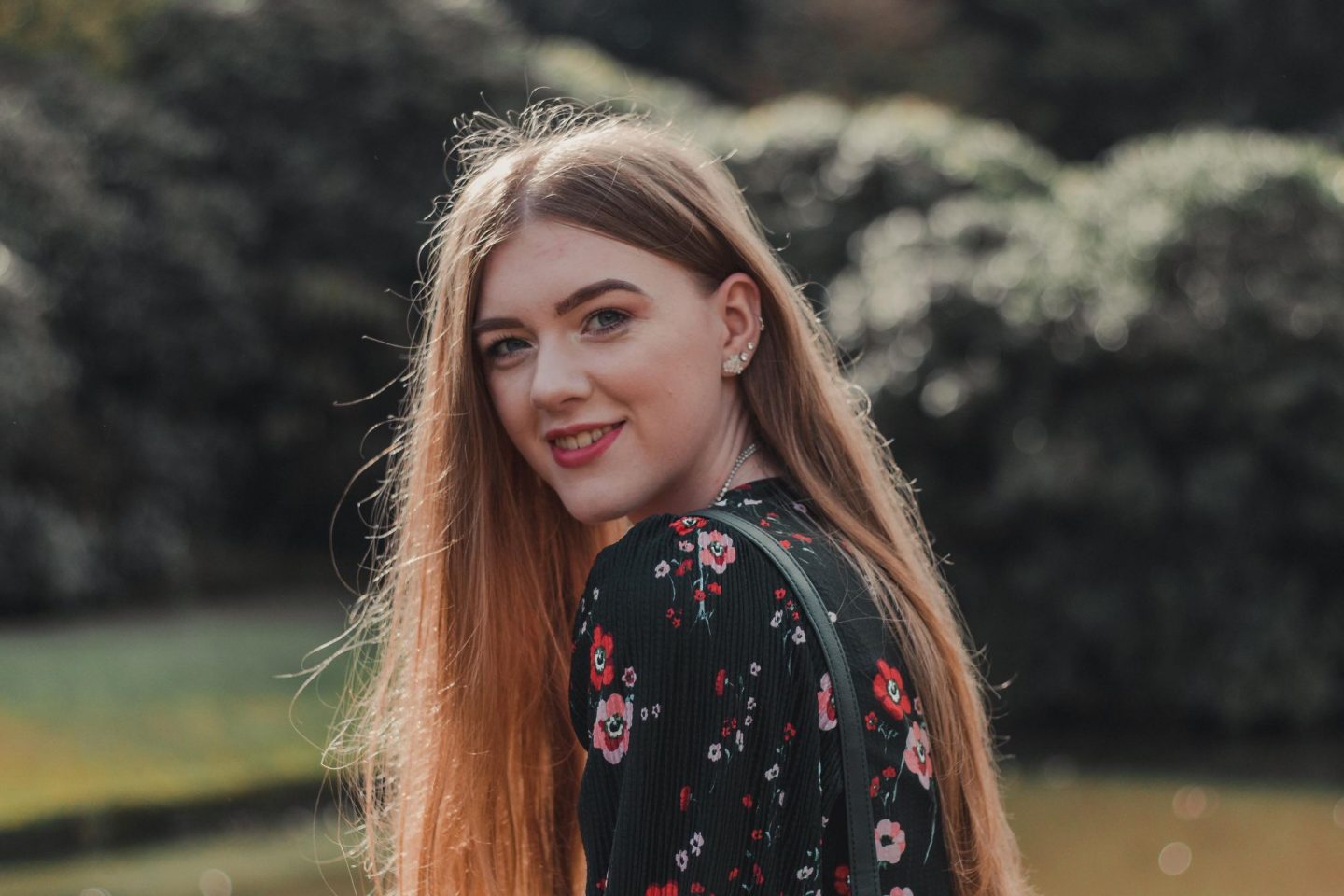 We got another dog
Our family grew by four little legs, which has actually grown into four blooming big legs! We decided that Phoebe needed a friend to help her bring her out of her shell and give her some confidence. Frank has done exactly that and Phoebe wouldn't be without her best mate.
I interviewed one of my favourite musicians
The Enemy are a band that really resonated with me in my late teenage years. I'd been going to see The Enemy live almost every year from 2012 onwards, and when I had to opportunity to photograph Tom this year, I jumped at the chance. I found myself in the band room chatting to him, and what he had to say was just so interesting that I had to put my journo head on and turn it into an interview. You can read it here!
2018 has had its ups and downs, but has overall been an incredible and positive year. Jake has taken me on some lovely little dates, and I've taken him on a little getaway or two. I've made some unforgettable memories with my family and friends, and I am so excited to see what next year has in store for us.
I've also worked with some amazing brands PRs and venues to continue creating content I adore on this little site. I couldn't be more grateful to them, and for all of your support and love on my posts and socials. 2019, come at me.