Over the weekend, Jake and I stayed over for the night in Wilmslow – but breakfast wasn't included with our room.
Jake suggested paying for the hotel breakfast, but I saw it as an opportunity to find somewhere more fun and instagrammable than the eggs bene, eggs Florentine, eggs royale or eggs on top of blooming eggs on the hotel breakfast menu.
I trawled through the food tab on the maps app, but I didn't fancy Costa, Revolution or Starbucks. I wanted something more independent, somewhere open early, and with a decent selection on offer. So, I headed over to Google, and there it was – the perfect brunch spot: The Old Garages.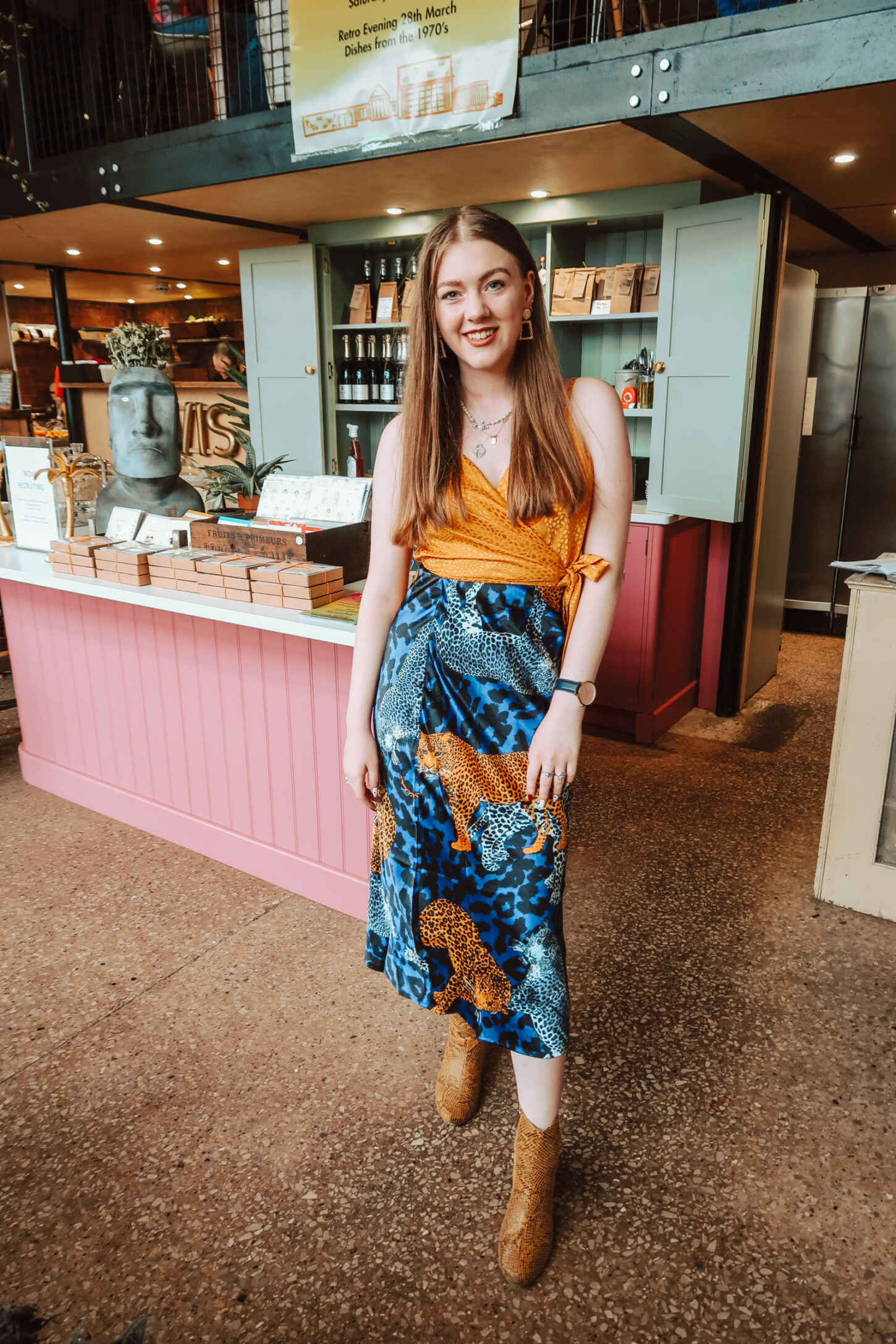 Jake likes to laugh at the fact I chose where to eat based on photo opportunities – but this one suited him down to a tee, too. The garage theme had my mechanic boyfriend in his element as he admired the battered metal registration plates and retro signs on the walls of the upstairs room.
The Old Garages is set back, just off a residential side road – it would be easy to miss if you didn't know it was there – or were keeping a close eye on Google maps. A giant rusty spanner indicates you're in the right place before you step into – what looks like from the outside – a big greenhouse.
Inside, a roaring log burner crackles to the left, where two low leather seats are nestled around a reclaimed wooden table. To the right is the sweet pink and lime bar area, on top of which sits freshly baked cakes, with slices as big as my head.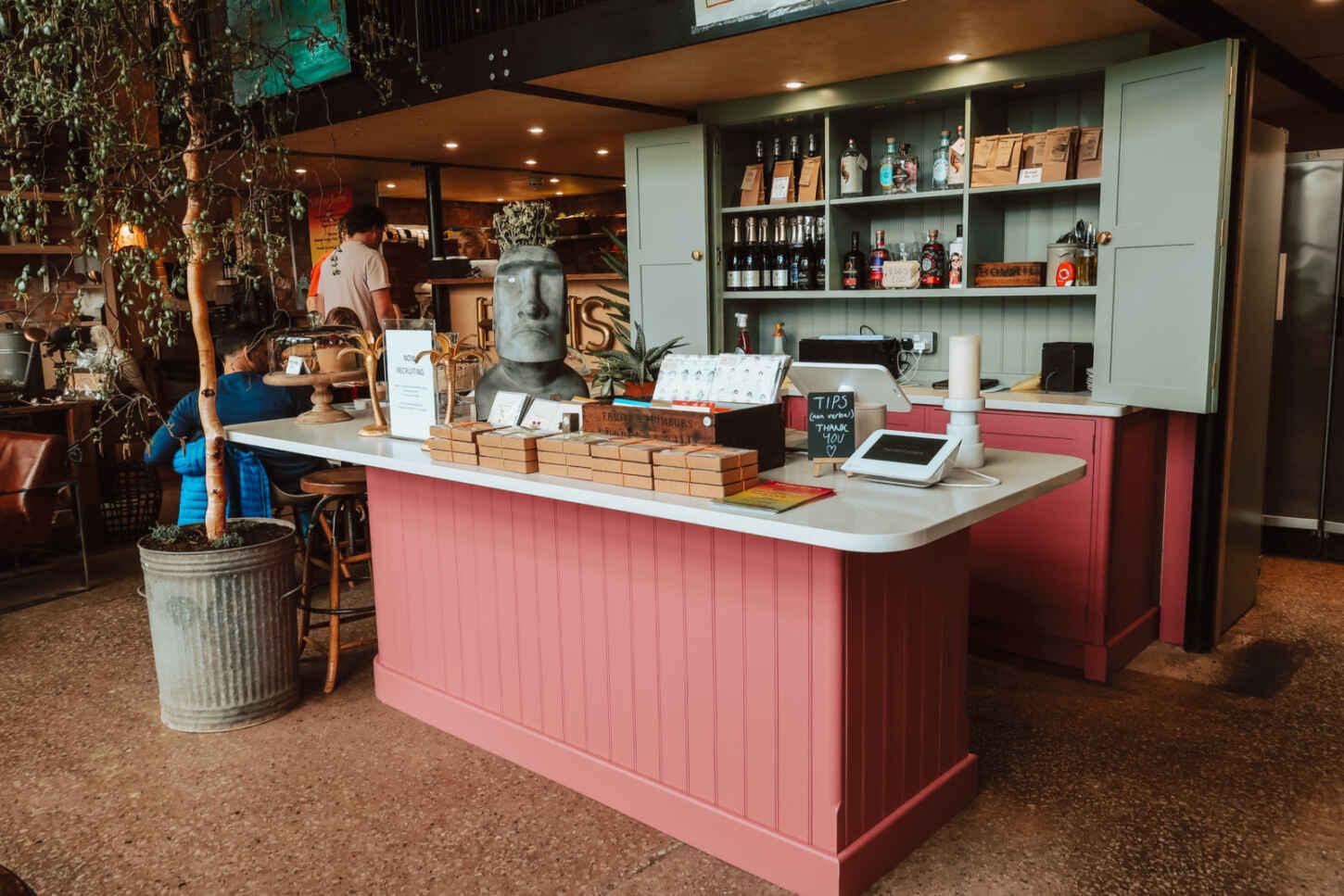 A server got us to pull up a pew – we decided to sit upstairs, where exposed wooden beams were scattered with registration plates. We ordered two cups of tea whilst we pondered the menu. I wasn't able to look it up online first – I was really going out on a whim, basing my brunch purely on décor on Instagram. The tea came served in individual squared glass teapots with loose leaf tea, and was just what I needed to perk myself up, since we'd used all of our hotel milk the night before.
Jake ordered poached eggs on sourdough toast with two rashers of bacon, and whilst I was super tempted by the homemade waffles, I went for the simpler option of sourdough toast with butter and jam. My toast came served on a lovely wooden slab with the conserve in a little ramekin pot – which was actually the perfect amount of jam. Jake's eggs were cooked really well and the bacon was 'just how I like it' – his words.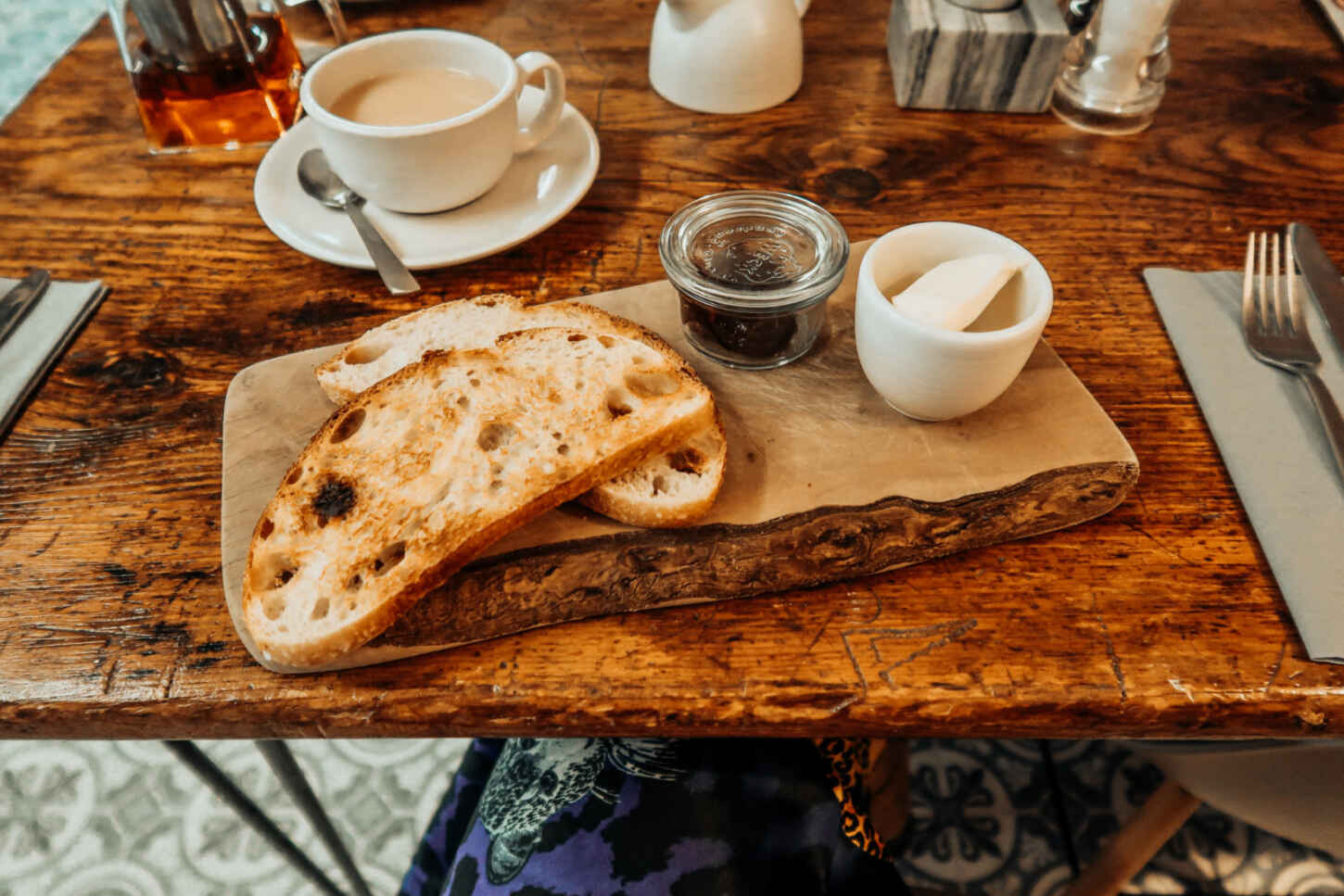 It was such a lovely atmosphere with really attentive staff, and was clearly a popular spot, as after about half 10, tables started to fill. Jake and I had arrived just before 10am, but The Old Garages is open from 8am.
The bill came to around £17, which is perhaps a little pricey, however – that's Cheshire for you, and I was expecting to pay there or there-abouts for brunch.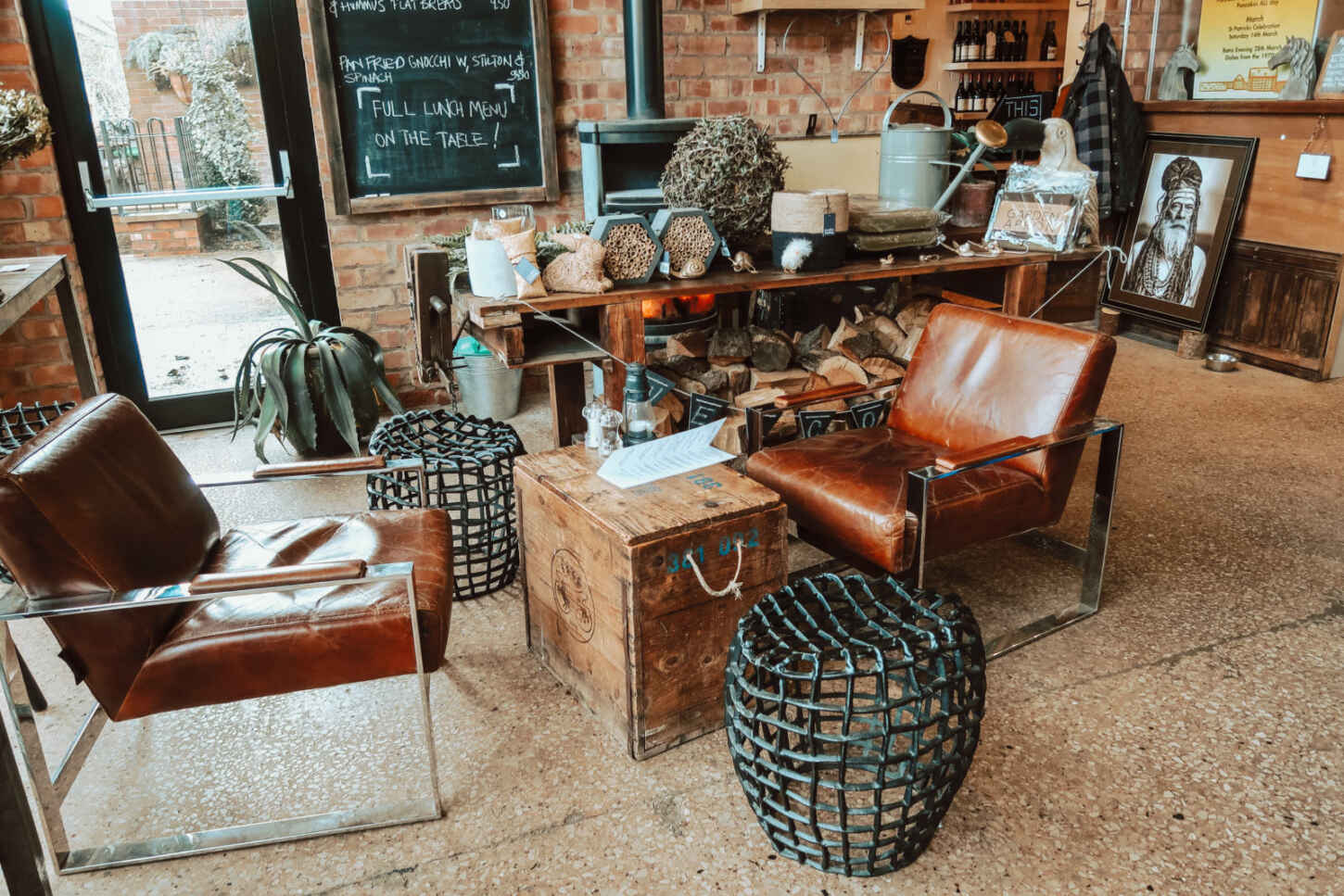 After finishing our breakfast and cups of tea, we headed downstairs to browse the lifestyle shop, filled with country-chic style décor, from dried flower bunches, candles and terrariums, to far more refined blown glassware and furniture.
It was a gorgeous little find, and somewhere I'd definitely sit and watch the world go by with a brew if I were local. If ever you're in Wilmslow, this should definitely be on your to-go list, if for nothing but a coffee.