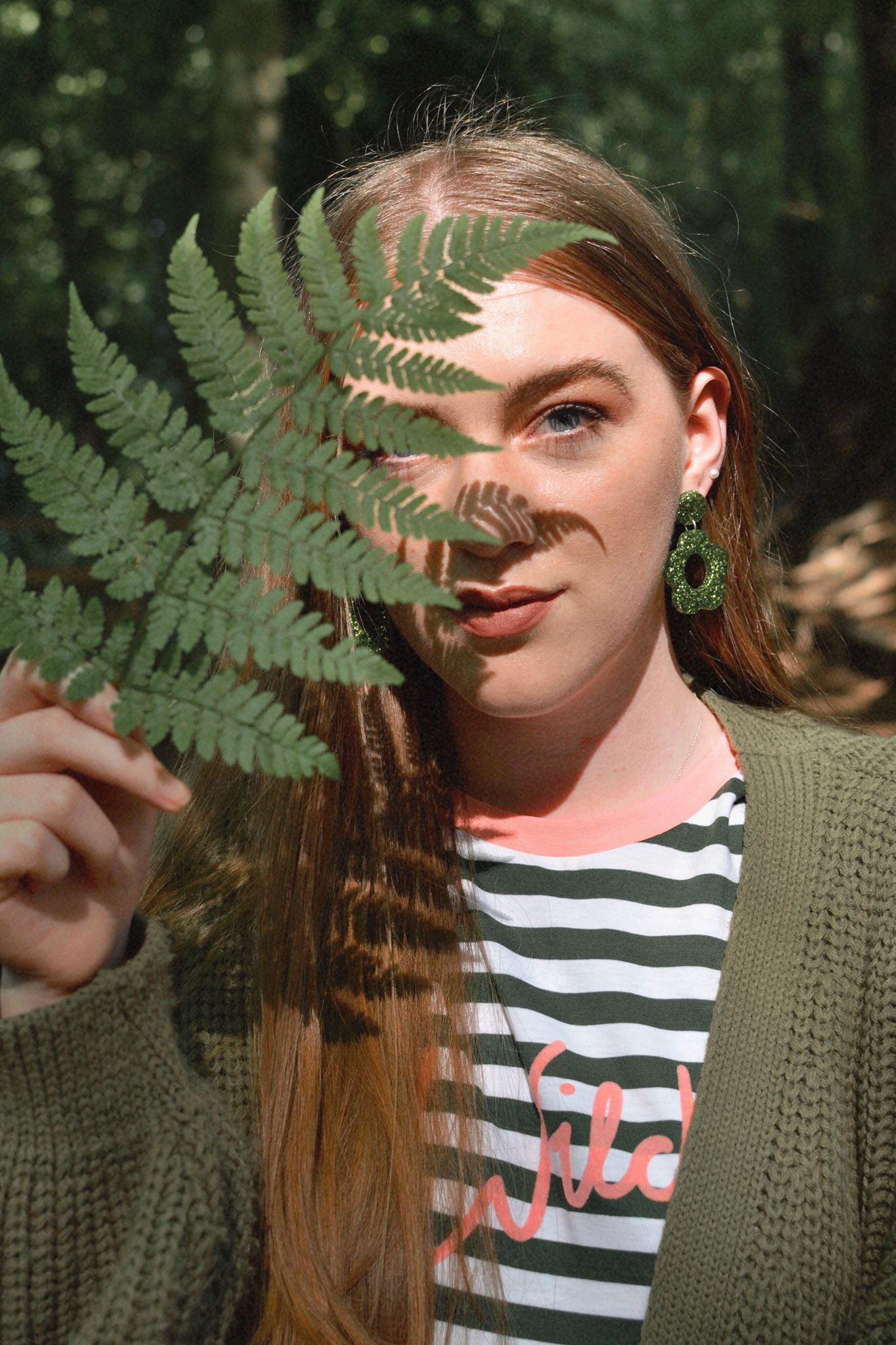 AD – this blog post features press samples marked * – all views are my own
Jeans and a t-shirt is such a lazy outfit, and for a while I stopped putting the combination together. I never felt made-up or put-together in jeans and a t-shirt. But the truth is, I just wasn't doing it right.
Until recently, my t-shirt drawer has been made up of old band merchandise t-shirts from gigs I went to over five years ago. They've been slept in more times than they've been worn out of the house, and look pretty tired.
In the same vein, my denim drawer was black skinny jeans piled atop black skinny jeans. 12 months on, and I can't remember the last time I wore a pair of black skinny jeans – they're the 'joggers' of my wardrobe.
My first step to styling up jeans and a tshirt, is find the right pair of jeans. I got my Levi Ribcage high waist black straight leg jeans at Christmas. I'd bagged them at an outlet for £66. The straight leg adds structure, and never looks baggy around my knees like skinnys do. In true Levi's style, they hug me in the right places, and fit beautifully on the waist thanks to their five buttons. £66 is what I would usually spend on three pairs of jeans that would wear out and fade in six months. Levi's are made to last, hold their shape, and retain their colour too.
Onto the t-shirt – as previously mentioned – my collection is extensive, but not really varied or worthy of leaving the front door. However, a lot can be said for a well-fitting top in high quality material.
Slogan t-shirts are all the range, and add something cute to an otherwise plain look. This WILD tee from Oliver Bonas* caught my eye in their Manchester Piccadilly store and I fell in love. The top is 100% cotton, so has a really luxe feel to the material. It also means it's more breathable, so even better to sport in summer. It features an olive and white stripe, with a pop of pink around the collar and across the slogan.
I wore the outfit with my olive coloured cardigan from Boohoo. It complements the green in the tee, and the balloon sleeves are my favourite to wear. I tied the top half of the outfit together with these From The Ether* custom flower-shaped earrings, which are in the most incredible olive glitter. From The Ether is a Staffordshire based brand creating a selection of funky resin earrings in an array of colours.
In-keeping with the wild theme, I wore my New Look snake belt, and my white Primark boots which have a bit of a western vibe. These were the bargain of the outfit, costing me just £3 on a reduced rack last year.