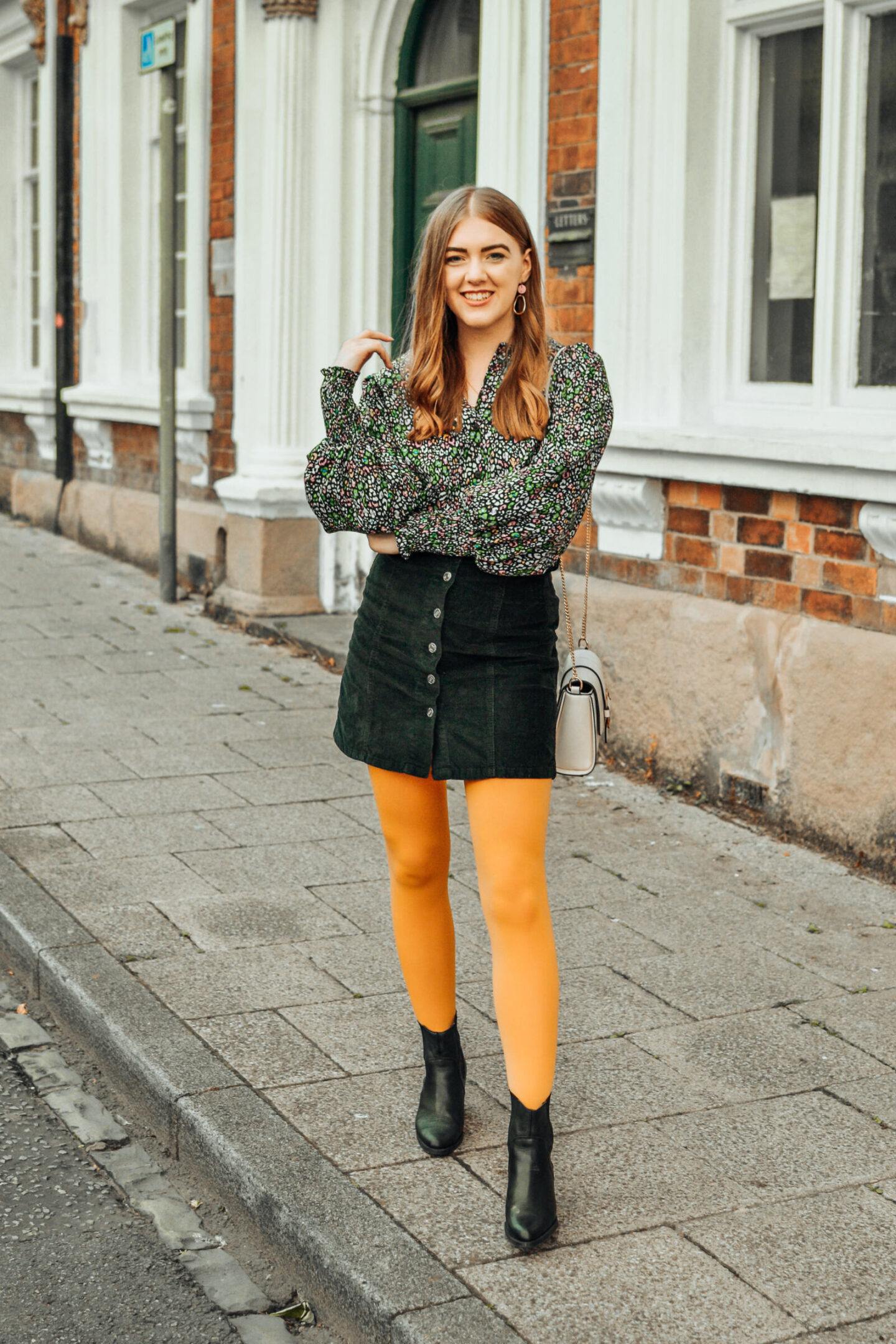 Tights – pulling them on is all fun and games until you get past the knee and find yourself lunging, stretching, wriggling and snapping that waistband against your hips. Then the toe seam is uncomfortable, so you re-adjust the ends. Satisfied, you squat to ensure the stretch, only to find that behind the knees has gone baggy and the crotch is loose.
I'd say a good 95% of the time I wear tights is when I've decided to wear a midi dress for work in autumn, and haven't shaved my legs. I've found them to lack much of a purpose other than to hide my pasty pins. Then waste a chunk of my day hoisting them up inch my inch from ankle to thigh.
The reality is that I just wasn't wearing good tights – I needed Better Tights. Pun fully intended.
Better Tights is a brand championing inclusivity and diversity – producing hosiery for people of all shapes and sizes – in a gorgeous array of colours.
The brand – which launched in July – said: "They are tights for everybody and every body. We see no need to marginalise those who already are made to feel 'separate' due to what can sometimes be damaging terminology, particularly often seen within the fashion industry. Better Tights are for anyone who wants to wear them, regardless of age, gender, size or shape."
Better Tights have 30 denier sheer, 80 denier opaque, anti-chafing shorts and fishnets. Their mustard opaque set were giving me serious 70s vibes, so I decided to go ahead and style them.
As soon as I pulled the them over my toes, there was an instant difference between regular tights and Better Tights. First of all, to touch, they are incredibly soft – feeling like brushed cotton. They fit my body like they were made just for me. Thanks to a 360-degree stretch technology, meaning that anyone can wear Better Tights and feel like they were handcrafted for them. One size doesn't fit all – and the sooner the fashion industry learns that, the better.
They have been designed with a flat seam that doesn't dig in, and is knitted in such a way that avoids sagging and bagginess. They don't feel like they would easily snag or ladder, so you'll certainly get more cost per wear from them than regular hosiery.
I wore my mustard Better Tights with a 70s corduroy a-line skirt and heeled leather Wrangler boots. I paired them with this Topshop leopard print multi-coloured blouse, which I bagged for £8 in the sale. Sporting mustard, pink, green and blue shades in the blouse, I could have worn any colour of Better Tights. I think mustard is a gorgeous shade for transitioning from summer to autumn. Plus, it pairs well with other pieces in my wardrobe too. To accessories, I'm wearing Staffordshire-based Cloud and Clay's Rose earrings, and my Dorothy Perkins cream cross-body bag.
It was so fun to build an outfit around a pair of tights – seeing as they're usually considered as an afterthought or inconvenience. Now, with Better Tights, they could actually be a wardrobe staple! I'm eyeing up their pink pair for an 80s vibe, or maybe the green to compliment my olive balloon sleeve cardigan?