Whenever I complain about a spot, or my skin, my dad and boyfriend will both say 'it's all that makeup you put on every day!'
But today, the gap between makeup and skincare is getting thinner and thinner, with brands like XX Revolution paving the way. In June 2020, the makeup brand – part of Revolution Beauty – launched in Boots UK stores, but frankly, hasn't blown up as much as it probably should have due to the pandemic.
I for one, have barely worn makeup all year, so haven't felt the need to buy any new products. Plus, fewer people have been venturing into stores to see it in the flesh. But XX Revolution is a brand not to be slept on. My collection started with a nude lipstick – and I likely won't stop until I've tried all of their products.
Speaking about the inspiration for XX Revolution, co-founder Adam Minto said: "As beauty fanatics, it's been clear to us for a while that the industry as we know it is changing. Five years ago, my beauty routine involved removing my makeup with a disposable face wipe (please don't come for me, it was a different time) and slathering on the cheapest moisturiser I could find, then finding the highest possible coverage foundation and concealer to cover-up the impact of my non-existent skincare.
"Now, it involves an intricate and ever-evolving 10 step skincare routine which I spend hours researching and mix up weekly, and my makeup and skincare work seamlessly together. I used makeup to try and create perfection and to cover up 'flaws' with makeup, today I use it to express myself and embrace my imperfections.
"As the line between makeup and skincare becomes more blurred, we wanted to create a brand that reflects the changing way we use makeup. So, we created XX Revolution."
I purchased three of the XX Revolution XXude Satin Liquid Lipsticks, and a XX Revolution XXposure Highlighter Powder, as well as being gifted two XX Revolution XXpress Quad Eyeshadow Palettes at Christmas. The brand infuses their makeup with active skincare ingredients, like hyaluronic acid and collagen, creating a luxury brand with an affordable price tag.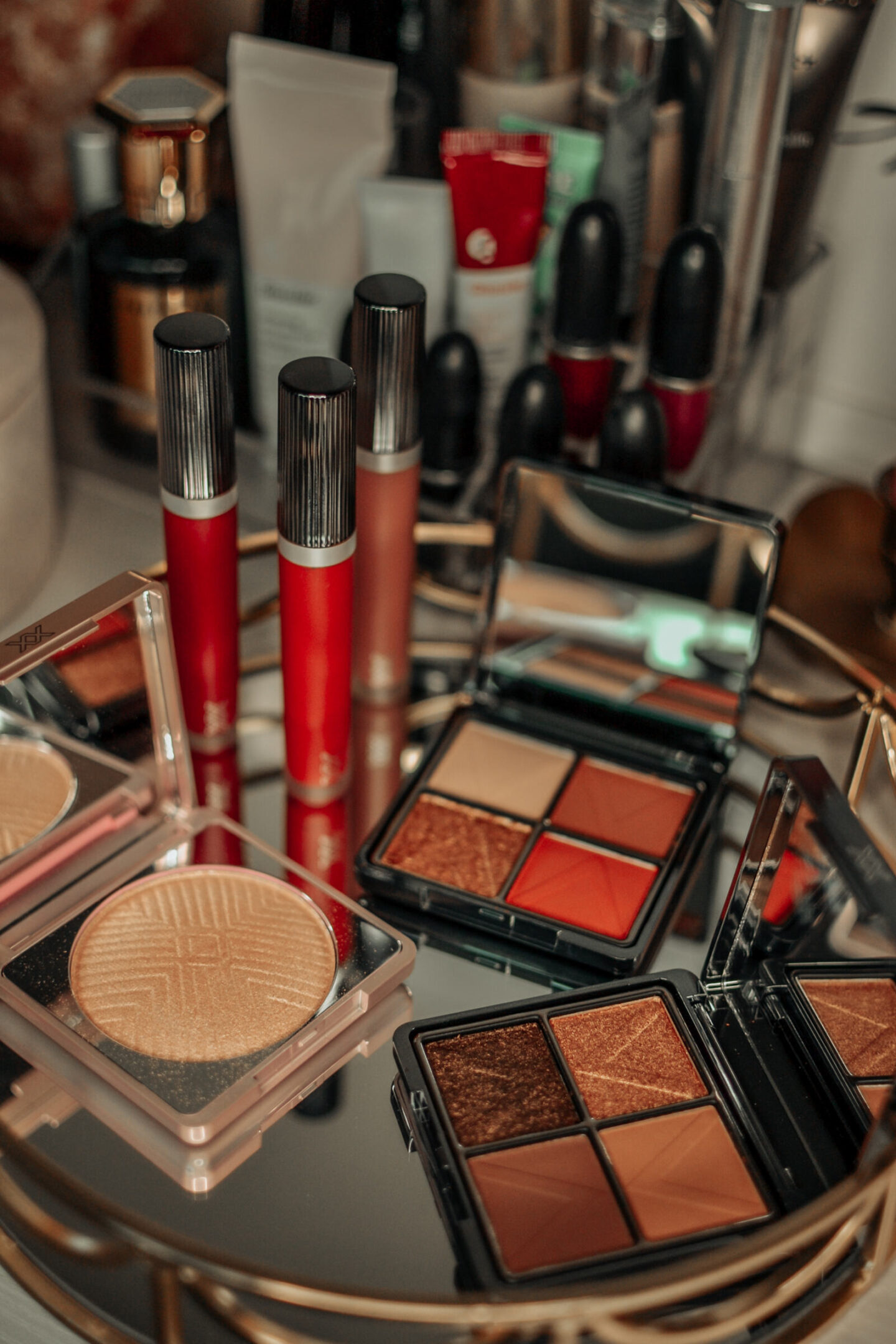 Here are my first impressions of the XX Revolution products I've tried so far:
XX Revolution XXpress Quad Eyeshadow Palettes
These quad palettes have everything, including mattes, shimmers and foil eyeshadows in a range of eight gorgeous colourways. There are three nude-toned palettes in the collection, which is vegan and cruelty free, each with varying shades to suit different skintones. For the more creative and bold artists, there are also blues, purples, greens and pinks in tasteful, wearable shades for the ultimate smokey eye with a pop of colour.
The packaging is a gorgeous gunmetal with a textured top, with a compact mirror inside, making it ideal for on-the go, nights out and holidays. Picking a staple XX Revolution XXpress Quad, like XXecutive or XXtrovert, would mean you don't have to take any other bulky palettes on your trip.
In fact, XXecutive and XXtrovert are exactly the palettes I have – said to be a more affordable dupe of the Charlotte Tilbury shadows – costing only £10 each.
XXecutive features a shimmer gold, a light matte brown, a darker matte brown, and a foil bronze, whereas XXtrovert is a cream cream, a matte deep brown, a matte burnt orange and a foil gold. The mattes are highly pigmented and make a gorgeous base shade. I like to use the mattes to create a smokey look, going lighter on the lid and the darker shade in the crease. Then you can play around with the shimmer cream and foil shades to create highlights, halos or cut creases.
The matte shades are buildable, so you can opt for a natural look, or glam makeup, and the blend out really easily with a fluffy brush. I have found that the cream and foil shades do apply better with a finger though, and seriously pop, with very little fall out. In terms of longevity, I've been really impressed. I usually really struggle with creased shadow due to oily, hooded eyelids, often having to take a blending brush out with me to re-blend the line of built up product that migrates to my crease. I've worn both palettes for full days, over 10 hours, and they've stayed completely put, still looking perfect when I go to remove it.
XX Revolution XXude Satin Liquid Lipstick
The XX Revolution XXude Satin Liquid Lipsticks come in 14 shades, and I've already picked up three. Despite being called Satin, their product description has them down as a satin-matte finish. Personally, I'd say they're more on the matte side, but aren't drying like typical matte liquid lipcolours. They feel a lot more buttery on the lips, but still have that gorgeous, matte look with very little, if any, transfer.
These are the shades available:
Superficial: Brick Red (orange undertone)
Laid: Crimson Red (blue undertone)
Tax Man: Rich Red (peach undertone)
Orthodox: Coral Red (orange undertone)
Brainwash: Classic pink (blue undertone)
Nostalgia: Light mauve (blue undertone)
Flicker: Peachy pink (pink undertone)
Sequel: Cool brown (orange undertone)
Ticket: Warm nude (peach undertone)
Disaster: Neutral pink (blue undertone)
Phobia: Dusty pink (blue undertone)
Illegal: Peachy nude (peach undertone)
Formidable: Deep plum (brown undertones)
Frank: Dark purple (blue undertones)
I've got Superficial, Laid and Ticket so far, but I'm a huge fan of the formula and wore them all through the festive period. If you love Charlotte Tilbury's Pillow Talk or MAC Velvet Teddy, you'll love Ticket, which is a peachy warm nude perfect for everyday.
The next shade I added to the lineup was Laid, which is a vibrant red with a blue undertone – in laymans terms, it's more pink-red than orange-red. I love the colour, but I was hoping it would be a slightly more festive red at the time, but due to Covid I wasn't able to swatch in-store. Nevertheless, it's a beautiful shade and I'll still be getting use from it! Whilst on my mission to find the perfect Christmas-day red, I picked up Superficial, described as brick red with an orange undertone, which was more what I was looking for.
The packaging has the same gorgeous gunmetal lids as the shadow quads, and a sleek, slightly frosted tube. The formula smells incredibly, almost chocolaty, with a creamy application which dries down to matte. The colour payoff is full coverage and vibrant – you'll cover your lips in one sweep without the need to reapply.
In terms of wear, the lipsticks last pretty well, unless you're eating a greasy food. If you were going out for a meal, I'd take it in your bag to reapply after eating, but other than that, they don't bleed, they don't dry, they last well and only cost £10.
XX Revolution XXposure Highlighter Powder
I'm not a huge fan of strobing or super glittery highlighters – I like a glow, in a natural shade, which is noticeable but not in your face. The XX Revolution XXposure Highlighter Powder may have just become by new everyday highlighter, overtaking my Dior Backstage palette.
These come in 12 shades, from 'sun touched glow' to 'bronzed glow up', costing £12 each. The packaging for these is a rose gold colour, in the same style as the eyeshadow quads with a textured top and mirror inside.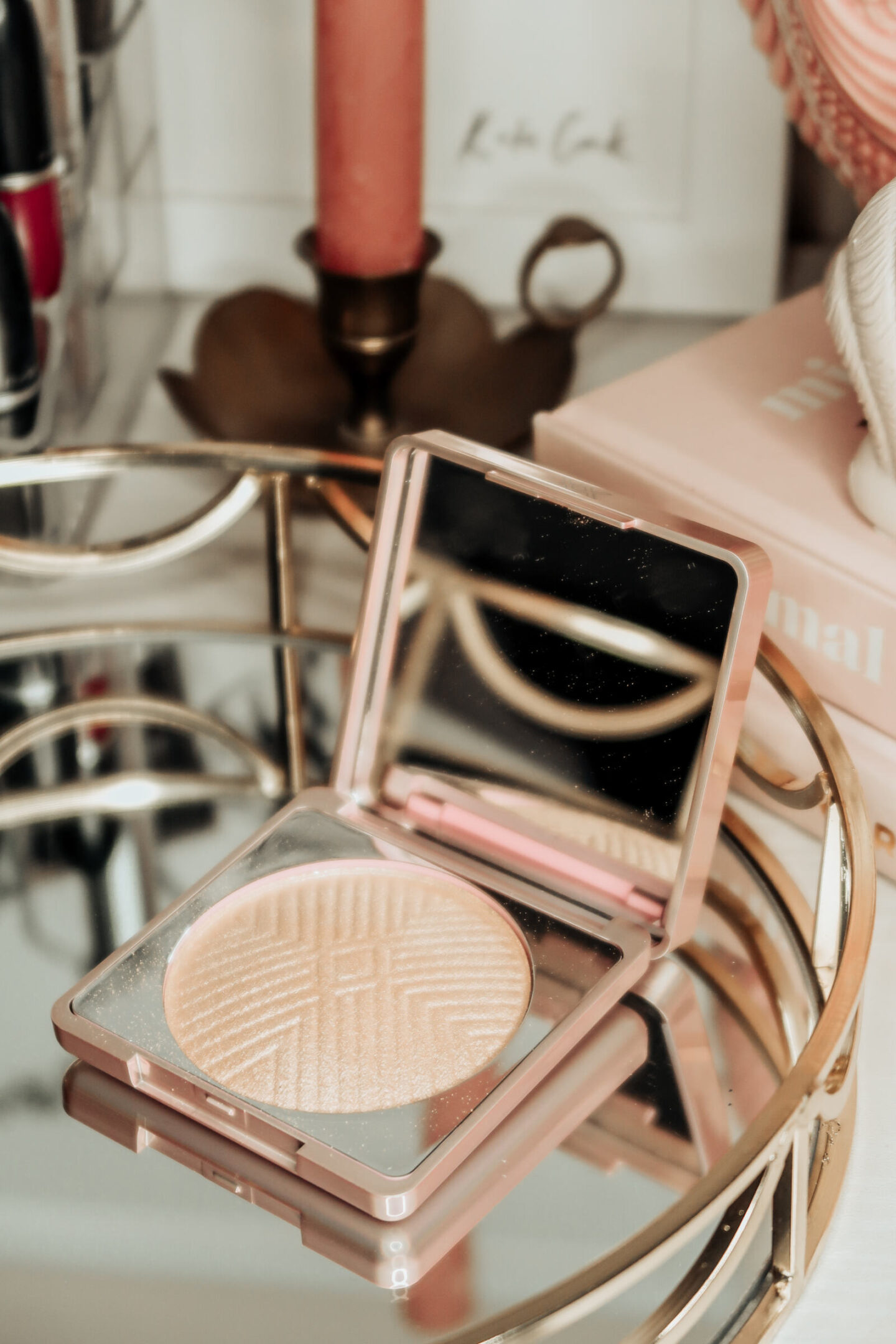 These are the 12 shades in the collection:
XXposure Powder Highlighter Strobe – Frosted rose
XXposure Powder Highlighter Disclosure – Pale gold
XXposure Powder Highlighter Echo – Crystal
XXposure Powder Highlighter Frequency – Light bronze
XXposure Powder Highlighter FuseboXX – Rich bronze
XXposure Powder Highlighter Golden Hour – True gold
XXposure Powder Highlighter Nimbus – Deep champagne
XXposure Powder Highlighter Radiation – Warm bronze
XXposure Powder Highlighter Radiowave – Light bronze
XXposure Powder Highlighter Reactive – Pale pink
XXposure Powder Highlighter Strike – Cool bronze
XXposure Powder Highlighter Focus – Light champagne
I bought the shade Focus, a light champagne colour with a beautiful shimmer. It doesn't leave a white cast across the skin, or harsh lines when it's applied. It gives that gorgeous 'glowing from within' look, but could be buildable if more of a strobed look is what you're looking for.
I'm really looking forward to see how the brand develops, and I can't wait to try out some more of their range.
Shop This Post