This December I turned another year older – gaining even more grit, grace and grey hairs as I continue to navigate my twenties.
It's been such a rollercoaster of a year, feeling as though I've blinked and it's gone. That said, the year only started to begin in April, with many venues still closed in May – and restrictions in place well into the middle of the year. It's certainly been a tough twelve months – and some – but I still feel as though I've done my best to make the most of it out of sheer determination to not be kept down.
I've been writing X before I turn X bucket lists since I was 20 – making this my fifth annual bucket list since I launched this blog. I never, ever complete every single goal – pha, but hey, maybe 2022 will be the year I finally get that bra fitting.
This year, I was able to complete 14 of my 24 before I turn 24 tasks, including reading 12 books, renewing my National Trust membership, and visiting a comedy show. I was able to save more money than I thought I would, thanks to now working from home and saving hundreds on petrol!
So before I get into my 25 things I want to do before I hit a quarter century, I wanted to take a look at some of the things that truly made me happy this year.
First of all, I'd wanted to join Lucas on BBC Radio Stoke more often, and I did! Only he joined me too, on that podcast I'd been wanting to host for ages. I launched The LeopHEARD Podcast in February during lockdown, and it honestly kept me sane, whilst simultaneously driving me crazy as I tackled troublesome tech issues each week. But the final result is something I'm so immensely proud of, and it was so fun to go back to my music journo roots and undertake a personal passion project that really meant a lot to me.
I got a new job – which means I get to write about dogs and holidays each and every day. Is there anything more joyful? And working from home also gave me the unique opportunity to get to know myself and my parents better, and I get to cuddle my dogs all day.
Speaking of dogs – my little dog blog Lady & The Scamps has surpassed all my expectations as I continue to take the duo on amazing adventures and explore new experiences. I even managed to complete a canine first aid course, which I'm really quite proud of.
Live music and theatres returned, so I crammed in as many shows as I could to make up for lost time, and as well as our annual Cornish trip, Jake and I also headed over to Leicestershire for a cosy autumnal weekend, too.
Phoebe and Frank enjoyed a professional photoshoot, and more recently, I roped Jake into one too, which have provided absolutely priceless memories for us all.
And last but not least – I took up sewing. I challenged myself to sew 100 dog bandanas for charity, and completed the task in 100 days! So, you'll probably find a stitch-themed item on the below bucket list too, as it's not yet a hobby I've given up after five minutes.
1. Go to a festival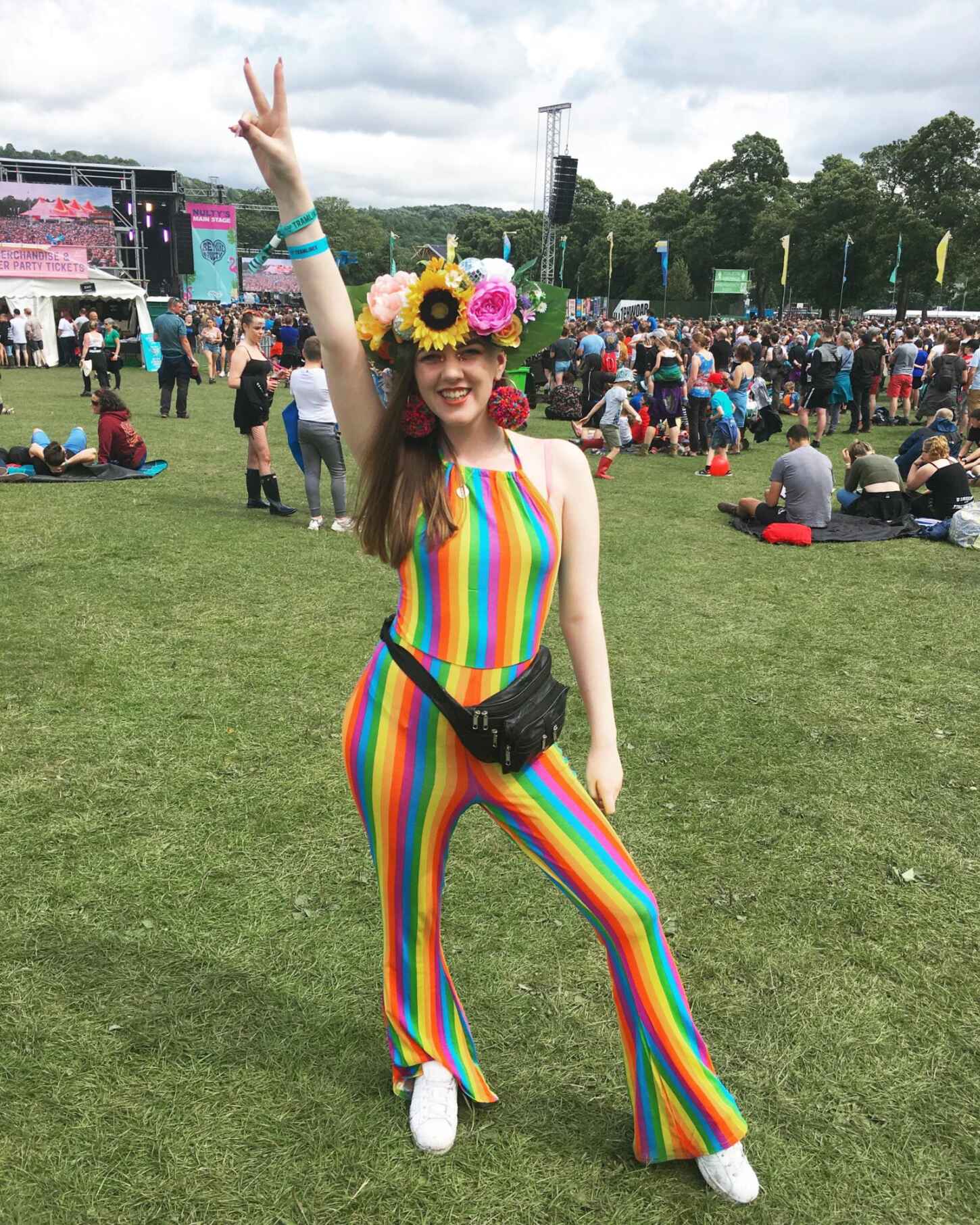 I absolutely adore Tramlines festival, and had tickets to go in 2020, but of course, the event was postponed due to Covid. While the festival was able to go ahead in 2021, I opted to roll my tickets over to next year when I would be more comfortable being in such a crowded space. The line up has been released, with Sam Fender, Kasabian and Madness headlining, so I'm thrilled that everything looks as though it will go ahead as planned. It's always a great event, and I always enjoy exploring the street food vans and various stages, while donning my whackiest festival fashion.
2. Visit a new city
As I mentioned before, in Autumn Jake and I took a countryside weekend away in a shepherds hut in Leicestershire, which was the perfect escape after a busy summer. This year, I'd love to visit a new UK city and hunt out all the best independent cafes and hidden gems. Hull is currently a strong contender, after seeing local blogger Violet Glenton celebrate the former city of culture so passionately on social media.
3. Go to bottomless brunch
How I've never been to a bottomless brunch, I'll never know – but as they grow in popularity, I'd love to visit one before I turn 25. For those who have never heard of them, bottomless brunch is a typically two hour restaurant reservation where you pay a set price for a small plate, and as much alcohol as you can safely consecutively consume.
4. Paint a pot at Emma Bridgewater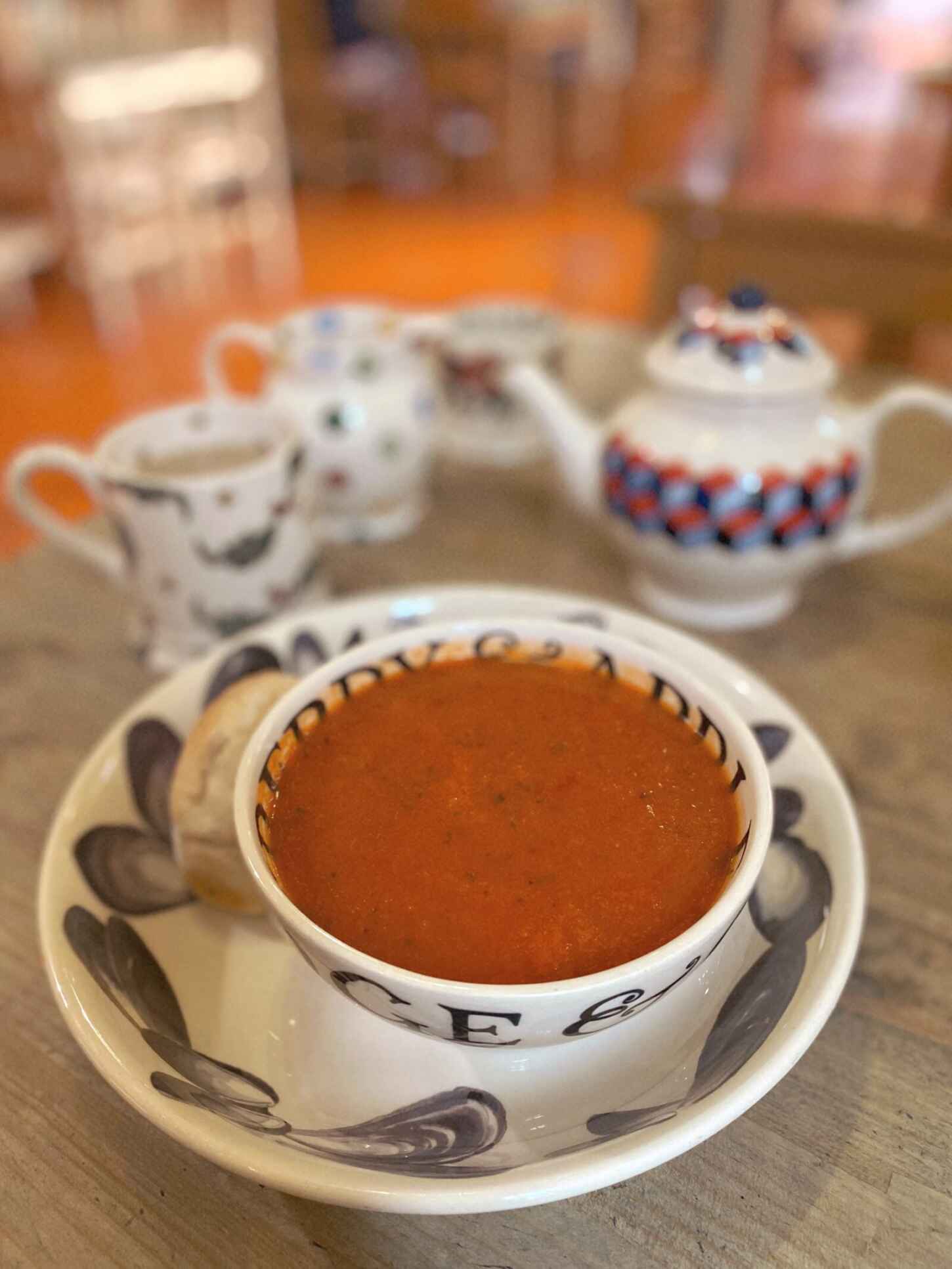 I have visited Emma Bridgewater on multiple occasions this year, often popping into the factory outlet to seek out new mugs, and even bagged the dogs a personalised bowl. Their lunch offerings are amazing, and if I ever find myself in Hanley before 12pm, it's always my go-to for homemade soup and a roll, all served on EB crockery. However in 2022, I'd love to take a factory tour and sit in their painting studio to create my own design.
5. Add £5k to my savings
I've been pretty good at putting savings away this year each payday, and I'd like to continue to squirrel away, but still be able to treat myself. Plus, I'll be needing a new car this year – which I'll have to dip into the account for.
6. Complete a BSL course
After my canine first aid course, I really got the bug for online courses. And inspired by Rose Aisling-Ellis on EastEnders and Strictly Come Dancing, I signed up for a BSL course – only I'm yet to complete it. This year, I'll be making an effort to complete part of the course each week until I have a qualification in British Sign Language.
7. Visit a castle
The perfect excuse to get out in the fresh air for a day, I'd love to find time this year to visit a castle. In fact, I'm A Celeb's Gwrych Castle reopens to the public in March, and is dog friendly, so it could certainly be worth adding it to my list of places to go!
8. Get a bra fitting
Like I say, this has been on the list for five years, however, this year really needs to be the year I get properly measured and fitted.
9. See an international band
May have cheated with this one seeing as we've already bought tickets to Red Hot Chili Peppers in June. Was far too excited not to add it to the list.
10. Read 15 books
One of the things that puts me off buying books is a real lack of space, because I struggle to let them go when I've read them. That said, I'm hoping to acquire a Kindle, so that I can whizz through e-books without the guilt of my paperbacks taking up storage space and gathering dust. This means I'll be able to read even more books than last year, and I think 15 is a challenging, but achievable target if I dedicate time to reading each week.
11. Achieve 100WPM shorthand
I'm desperate to achieve my 100 words per minute shorthand so that I can progress to the next stage of my career, which would be becoming a senior journalist.
12. Visit a Christmas tree farm
So I can live my best Taylor Swift life for a day.
13. Have a spa day
Working from home has done my back zero favours, so a spa day with a relaxing massage and the opportunity to relax would be incredible. Jake and I have previously had spa days, and they're really something we should do more often to take better car of ourselves.
14. Get a new tattoo
I'm all booked in to have my first ever tattoo extended. It was always the plan when I first got inked aged 17, but I finally decided what I wanted, and the date is very quickly approaching!
15. Go to a casino
Somehow, I've never been to a casino, so I'd really like to visit one and dabble at one or two of the tables, just so I can say I've done it.
16. Sew something to wear
So far, I've made a tote bag, 100 dog bandanas and a detachable oversized collar, but I would really love to learn to sew a garment I can wear as part of an outfit, like a skirt or a top.
17. Learn to cook three of my favourite meals
I've never really been particularly culinary minded, but it really is time for me to pick up the pots and pans and start learning proper, wholesome, homecooked dishes, rather than just throwing something in the oven for 20 minutes on Gas Mark 5 and then not really enjoying it. I'd love to learn to make just three meals really well, to give me some kitchen skills to build on in the future.
18. Buy a new car
My car is as old as my blog, nearly! In April, I'll have had my little Mitsubishi Colt for five years, and she's served me so well. But, I could really do with a five-door, and as my little red car is cracking on a bit (16 this year), I think it's about time for an upgrade.
19. Dine out somewhere new at least five times
There are so many local, indie eateries I'd love to visit that I've not had chance to go to yet, but after a difficult two years for the hospitality industry, it's really important to make the effort. I'd like to dine out somewhere new at least five times this year, as well as, of course, still visiting my trusty favourites.
20. Volunteer at a rescue centre for a day
Coronavirus has been particularly hard for rescue centres, who have since received an influx of dogs as people returned to work and could no longer care for the canine companions who had been there for them throughout the lockdowns. I'd really like to work a shift with our local animal shelter to gain first hand insight into the tirelessness and dedication of the volunteers who pick up all the pieces when a pet finds themselves looking for a new home.
21. Use Pinterest more
Having dabbled in Pinterest, I know how valuable a tool it can be, but I really need to make myself some templates and make a habit of using it to gain traffic to my blogs.
22. Make focaccia
A love of Great British Bake Off and The Boss sandwich at Gallagher's deli, in Leek, I'd love to bake my own focaccia bread.
23. Go husky mushing
This will give Jake and I the perfect opportunity to visit the Leicestershire countryside again this year, as one company – whose sled dogs featured in The Crown – offers husky mushing experiences. Due to the UKs lack of snow, UK9 replace the runners with wheels to give the ultimate sledding experience with Huskies. How exciting is that?
24. Offload my unwanted clothes and shoes
No word of a lie I have three huge storage boxes of clothes that need selling, carbooting or charity shopping, and a shoe collection of around 50 pairs that could do with being cut in half. While I have tonnes listed on Depop, it's such a slog to sell on there, so I need to get up and out early to some local car boots to try and shift some.
25. Take my dogs to five new places
Phoebe and Frank have had a blast this year, exploring Tittesworth Reservoir, taking their first visit to freedom fields, and heading out to dog friendly pubs and restaurants. It's really important for their ongoing training to visit busier, new and different places, and so I want to go to at least five new places with them this year, which I'll write about on Lady & The Scamps.