The year 2020 has been a real coronacoaster. I've barely seen my boyfriend, family, friends and colleagues, spent most of the year cooped up in my front room. So much so that there's a Beff shaped print where I now work from home on the sofa, didn't sleep enough, ate and drank far too much to cope.
As I turn another year older, it's time for me to put together my annual bucketlist of 24 things I want to do before I turn 24. I've written it with tier restrictions still in mind, and you'll find a lot of the goals relatively small. But if 2020 taught us anything, it's that it's the little things that count the most.
But first, I wanted to take a moment to reflect not on what I wasn't able to do last year, but all the things I did manage to do pre-covid, between lockdowns and tier restrictions.
Before lockdown one, Jake and I went to an amazing makers market by Craft and Flea at Manchester Cathedral, where we discovered a gorgeous little coffee shop and caught a fleeting glimpse of Joe Gilgun. We also stayed the night in Wilmslow, rifled through charity shops, ate breakfast at The Old Garages and celebrated four years together.
In February, I attended a Grow and Glow event where I met some incredible friends and bloggers – staying in an apartment with five girls I'd never met before.
Between restrictions, I managed to go for afternoon tea with mum at Hanley Pavilion, afternoon tea with Jake at GG's Cafe and Grill, and took my nan to Emma Bridgewater for afternoon tea. I also visited some amazing local eateries like Qarma, The Hilton, North and Wild and Wild.
In lockdown I made a macrame wall hanging and didn't buy new clothes for 12 weeks. I celebrated a year working in my job. Then got put at risk of redundancy, applied for a new role within the company, and landed a new job title working across three websites. And if I wasn't writing enough, I launched Lady and The Scamps – a dog blog dedicated to natural treats, pup-friendly pubs and walks.
I went fruit picking in summer and pumpkin picking in autumn, visited Peak Wildlife Park and went to a drive-in cinema to watch Grease.
In September and October, I went to Alton Towers three times. Once on my own, where I rode a rollercoaster for the first time in about eight years. I went to Scarefest with Anya for some spooky Halloween thrills, and later went with mum, dad and Jake to walk around the gardens.
I was able to get a hair cut, my nails done, my brows laminated, and an amazing facial at Bronze and Beautyful – and worked with incredible brands like Oliver Bonas, Cara and the Sky and Dermalogica.
Looking forward, to 2021, here are 24 things I want to do before I turn 24:
1. Renew my National Trust membership – and actually use it
2. Read a book every month – I've already started on my 2021 read list
3. Set a beauty budget – I'll be putting money in a pot ready for whenever I want my nails, brows or a pamper doing
4. Go to a comedy show – Jake and I have tickets to go and see Jason Manford in summer
5. Visit a zoo/wildlife park – like Hoo Farm or Peak Wildlife Park
6. Get a bra fitting – this has been on the list every year for four years
7. Regularly add to my savings – and stop dipping into them
8. Speak on a radio show – because I love chatting with Lucas on BBC Radio Stoke
9. Go for a picnic – with my cute new picnic hamper I had for my birthday
10. Go to a gig – So many gigs have been postponed and I can't wait to hear live music again
11. Achieve 100WPM shorthand – this is very much a work goal I need to achieve
12. See a musical – because I'm itching to go back to The Regent Theatre and the New Vic
13. Do Bottomless Brunch – something I've never actually done, but would love to!
14. Try five new gins – and find what's best to pair with them
15. Hit 10k followers on Instagram – to get that sweet swipe up feature
16. Visit a Christmas tree farm – we can't actually get a real Christmas tree, but I'd still love to visit
17. Have a spa day – whether I can actually get to a spa in a pandemic is another story, I'll settle for a DIY spa day at home
18. Donate to charity – including Animal Lifeline, Teenage Cancer Trust and Cardiac Risk in the Young
19. Be able to run 5k at the gym – I joined the gym last January and started to get good at – and enjoy – running using the couch to 5k app. I'd love to be able to run 5k without stopping eventually
20. Host an 'anything but a cup' party – I keep seeing these on TikTok and they really make me giggle. It would be so fun to host one with friends or family when we're able to meet up again
21. Car boot my old clothes – again, pandemic-permitting, but I seriously need a clear out
22. Paint a pot at Emma Bridgewater – I adore Emma Bridgewater pottery and would love to learn more about their painting techniques in the studio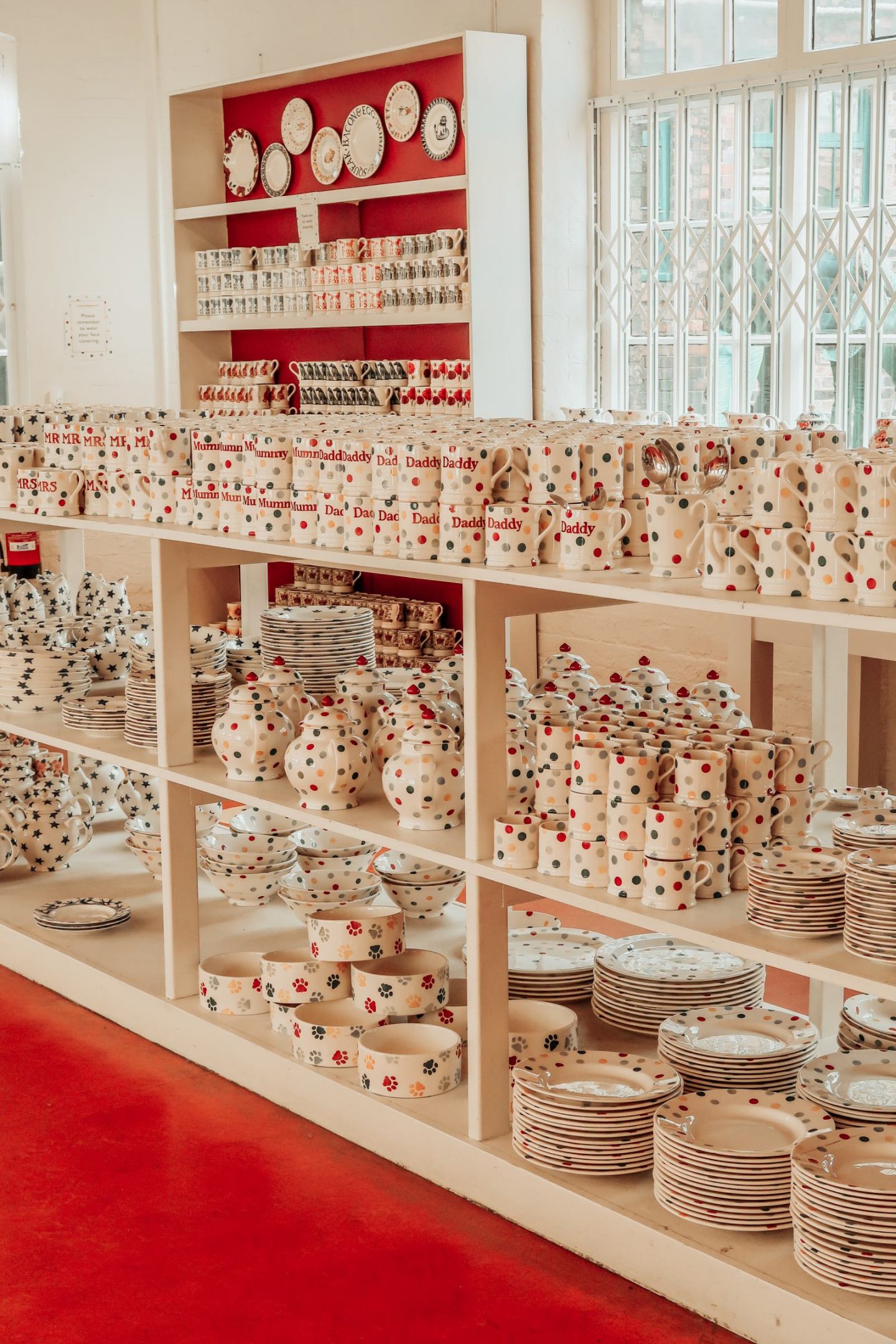 23. Get more blog views than in 2020 – last year was my best year for views, but I could have tried harder at promoting myself
24. Take Phoebe and Frank to a freedom field – because we don't let them walk off-leash and want to work on some recall training in a secure open space