This article contains affiliate links, I may receive a commission on any sales I generate from it.
Estee Lauder's iconic Double Wear foundation is as old as I am, first launched in 1997 becoming an instant classic that's grown a devoted following.
I was first colour matched around seven or eight years ago, and since then have struggled to justify paying £35 for the medium to full coverage foundation that promises 24 hour wear.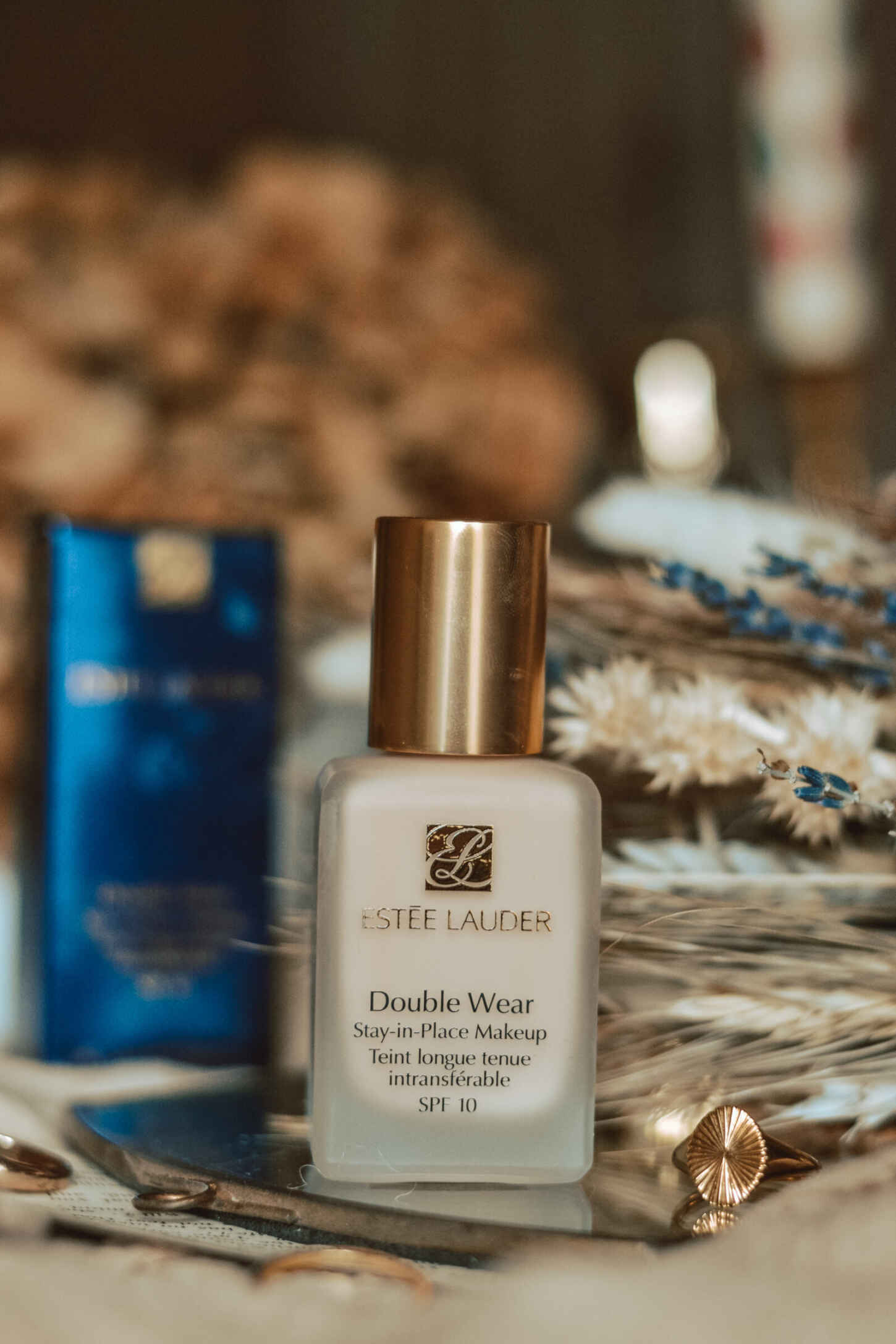 But I recently visited Bicester Village where my shade was in stock at The Cosmetics Company Store for £24.50 – more than £10 cheaper than the RRP. On a bit of a spending spree, I also picked up a few MAC lipsticks and a setting powder, and got a whopping 20% knocked off at the checkout too, making the foundation just £19.60.
Read more: Undereye bags? These Pixi eye patches make you look like you got 12 hours sleep
The Estee Lauder Double Wear Stay-in-Place Foundation comes in more than 60 shades, and I wear 1C0 Shell. It's said to be the number one prestige foundation in the UK with more than 8,000 five star reviews on the Estee Lauder website, and a further 3,000 glowing reviews on Boots.com. Shell is a very light shade with cool pink undertones and an SPF10 offering protection from the sun, and while I could probably do with a shade just a touch darker, it's nothing a bit of bronzer can't fix.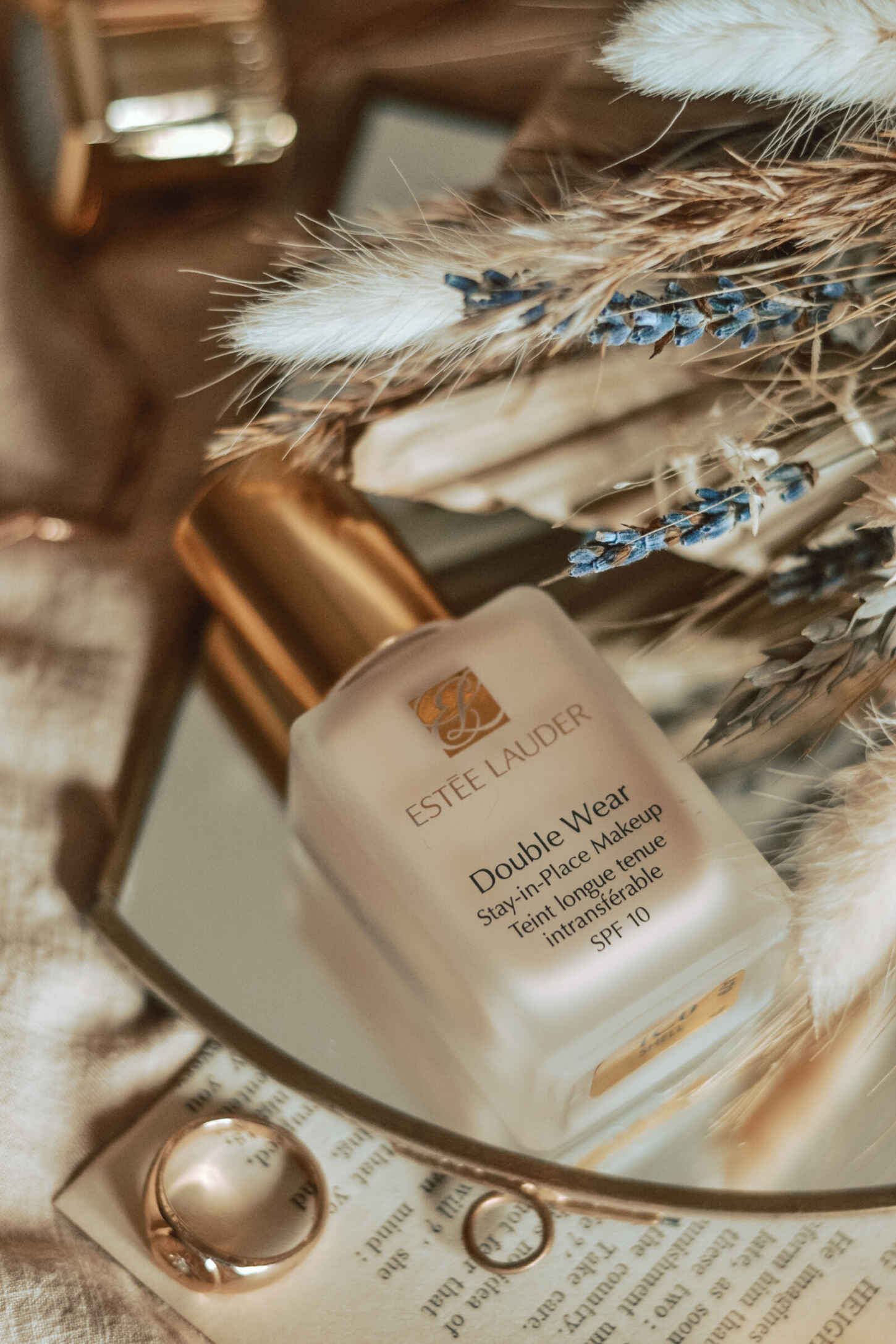 The £35 foundation is sweat, heat and humidity resistant, with a matte finish that makes it ideal for those who find themselves with a shiny forehead come midday. Not only is the foundation shine-free, it's also waterproof, and doesn't oxidise, meaning the colour it looks when it's applied is the colour it will stay throughout the day.
Typically, I'm not a fan of a matte foundation and prefer a more dewy look – but Estee Lauder's buildable coverage seems to be unrivalled in the beauty industry. I found that the best way to use this high performance base is to exfoliate, and deeply moisturise the skin before applying a primer to smooth the skin. This allows for a flawless application – or else the matte liquid foundation can cling to imperfections like dry skin or blemishes.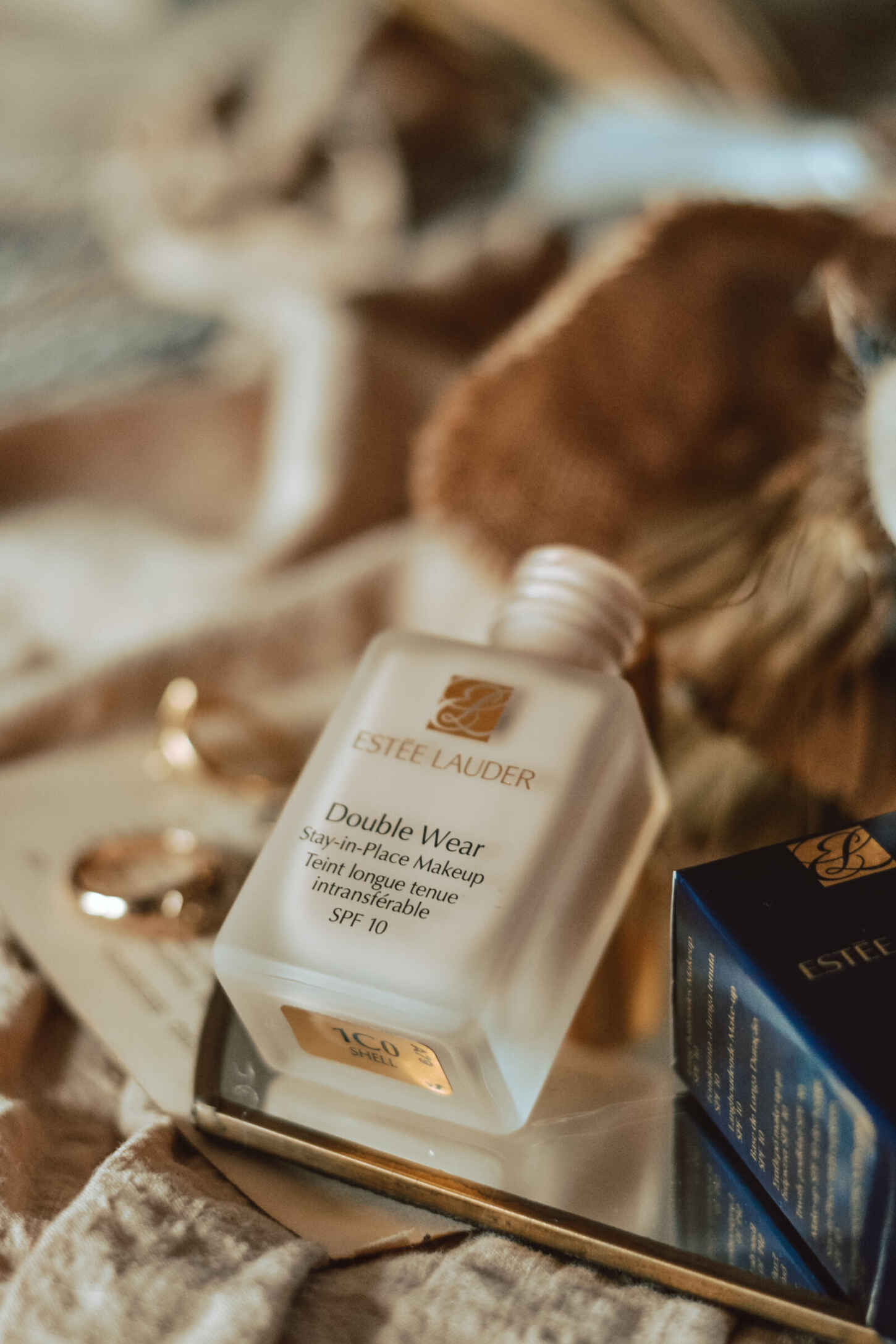 Then, I like to apply it with a damp beauty sponge, which helps make the foundation go a little bit further, blend better, and ever so slightly offset the matte finish so that it doesn't look flat.
Double Wear's ingredients are free from drying alcohols and mineral oil, offering a non-comedogenic formula that won't clog pores. The dermatologist-tested beauty buy is also free of synthetic fragrance and is vey much a product that once it's on, it's on. I've bought numerous foundations in the past that have slid off my face throughout the day – some so poor that my car heaters made my face feel like a slowly melting Crayola wax crayon. Luckily, this high-end Estee Lauder cult classic doesn't do that, and is able to conceal skin imperfections with it's total coverage, without feeling cakey thanks to improvements to the formula over the years.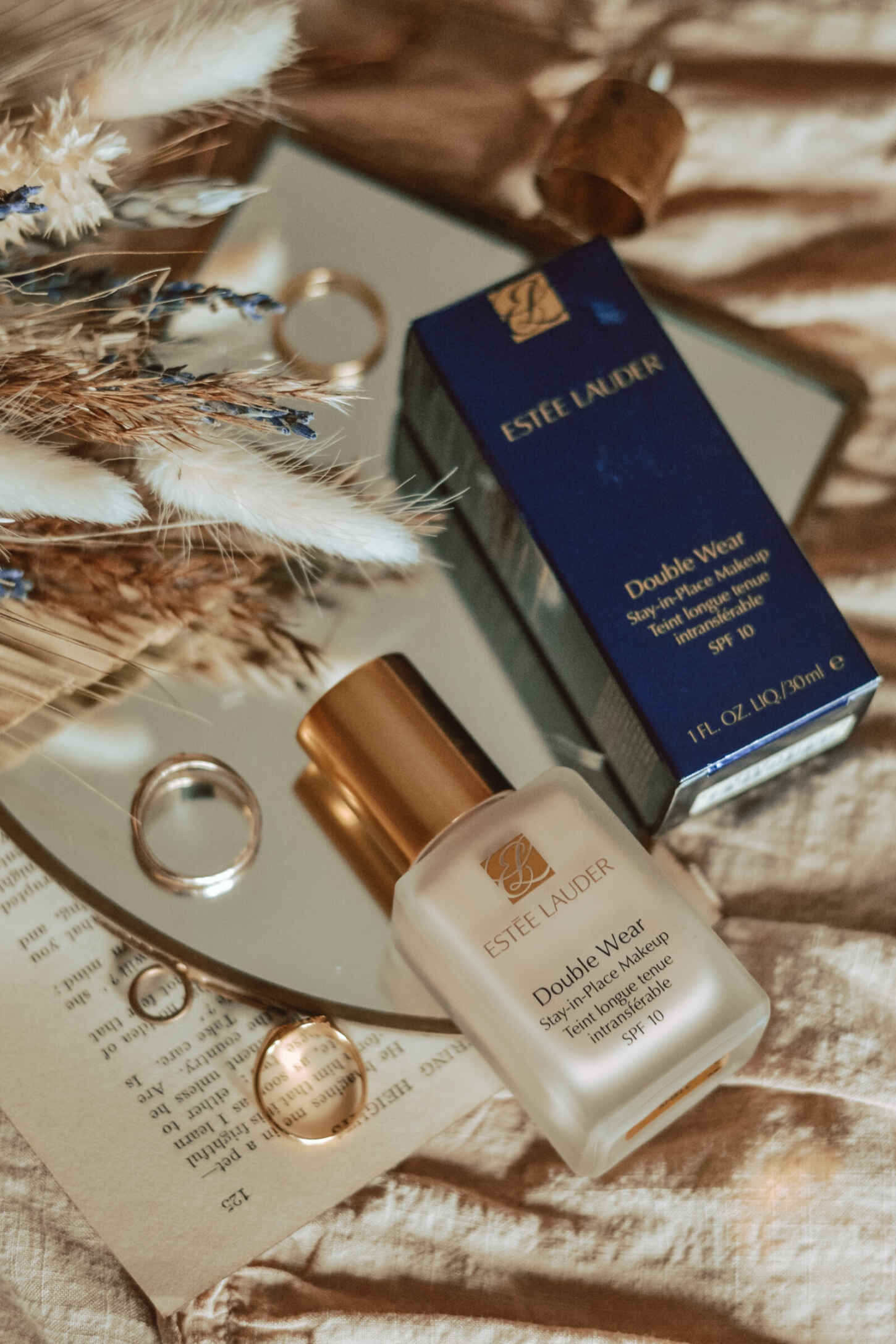 It's overall finish is natural, feeling light and fresh on the skin. It works particularly well with cream products like contour and blush, and doesn't budge throughout the day, controlling oil without creasing around the eyes or settling into pores.
Read more: Trying the new Liz Earle Cleanse & Glow Transforming Gel Cleanser | AD
I have pretty mixed views about the Estee Lauder Double Wear foundation. On the one hand, it provides great, long-lasting coverage without the need for touch ups, it sits nicely on the skin with no creases, and stays colour true. However, I do prefer a dewier look for everyday, and without using a well hydrated base and damp beauty blender, this product it very matte.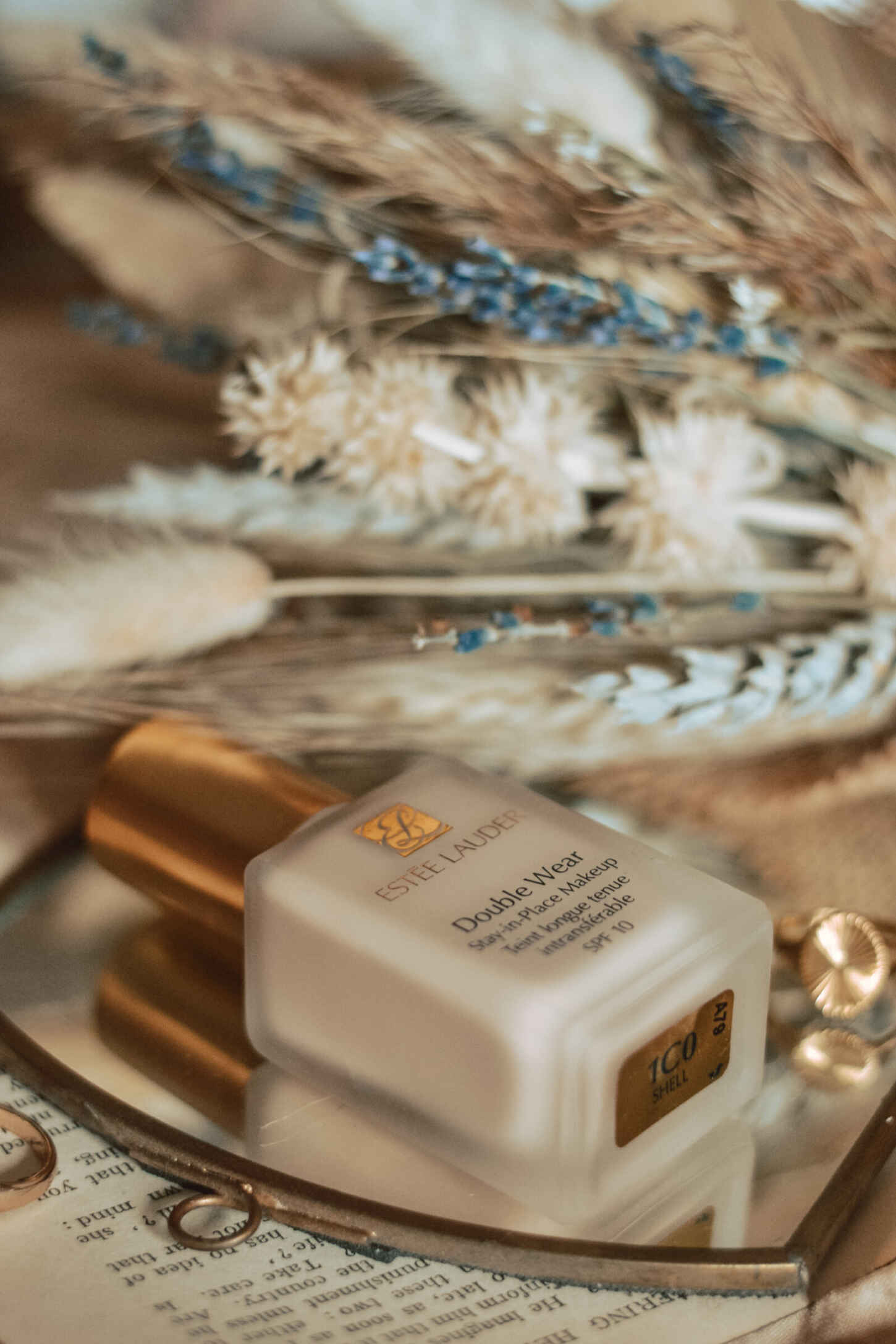 Of course, another downfall is the price – it's very much a splurge spend, unless you can bag it cheaper at an outlet. Though, you are then reliant on them having your shade in. Not only this, but you do have to buy the pump separately for £5.50, which I will be dong. Without it, it's difficult to gauge how much product to use, and it's far too easy to pour out too much.
For me, this is an occasion foundation for nights out or all-day events. I really like the foundation and the look I can create with it, but £35 seems a lot to spend on foundation to wear on digital work conferences and down to the supermarket. I'd never pay full price for it, but I would be happy to buy it if it was on offer. If you're looking for an everyday foundation, this isn't the one for you. But if you're after something for date nights, weddings and other special events and don't mind putting the leg work in, the Estee Lauder Double Wear foundation can provide some pretty flawless, unbudgable results.