AD – this blog post contains press samples – all opinions are my own
I think everyone has got a bottle of Palmer's Cocoa Butter Formula Body Lotion in the bathroom cupboard somewhere. It's a cult-status body product that whole-heartedly deserves its prestige.
Palmer's have been around for 180 years, so they must be doing something right. The brand have developed the perfect formula to keep your skin velvety soft, with a range of products for, well, pretty much anything.
Cocoa Butter has a million and one benefits (that's an exaggeration, but I'm probably not far off), including moisturising, anti-aging, boosts immunity and heart health… the list goes on. There's no wonder why Palmer's range is globally renowned and celebrated – bold statement, I know, but very true.
For my birthday, my brother got me a goody bag of various products, one of which was the Palmer's Cocoa Butter Formula Lip Balm (£1.99). My go-to balm was my EOS Strawberry sphere, but I soon ditched it for Palmer's, which became a handbag essential. I love the formula and I raved about it on my Instagram stories because of how much product you actually get. Usually, packaging is deceptive and you roll up a lip balm to find a centimetre or so of product, whereas Palmer's is the entire tube which is great!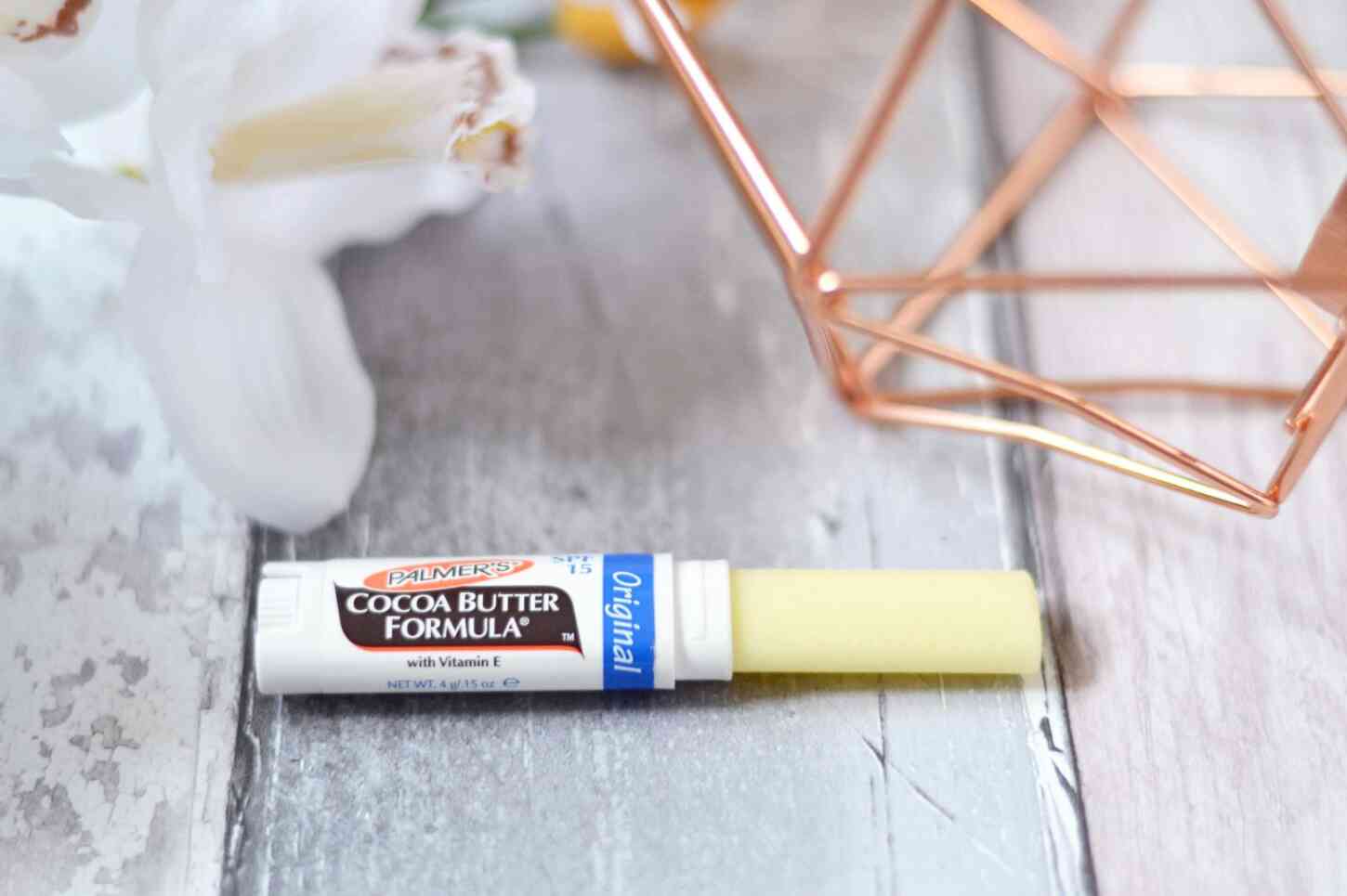 Palmer's later sent over some press samples and I've been using them for around 2 weeks now. Palmer's are such a trusted household brand that you can't help but keep reaching back in the cupboard for their products.
The first product I tried was their Cleansing Facial Oil (£7.99). Now, I usually opt for oil-free products as I have oily skin, however this product claims to be for all skin types which I was curious about! I used two pumps on a cotton pad and massaged it into my face. I then wet my fingertips and massaged my face and the oil lathered slightly. It doesn't feel greasy, but much more luxury and spa-like. It doesn't feel uncomfortable around your eyes like I've found with some oil-based facial products like the No7 Eye Makeup Remover. I was dubious about this product, but I've actually ended up really like it.
Then I went on to use the Purifying Enzyme Mask (£5.49) which I was really excited about. The mask comes in a squeezy tube which allows you to only use what you need and avoid a mess. The consistency is thick and smooths onto skin like an absolute dream. It uses kaolin clay to brighten and purify the skin whilst tightening pores and banishing dead skin cells. I left the mask on for 10 minutes before washing it off and my face already felt brighter and smoother!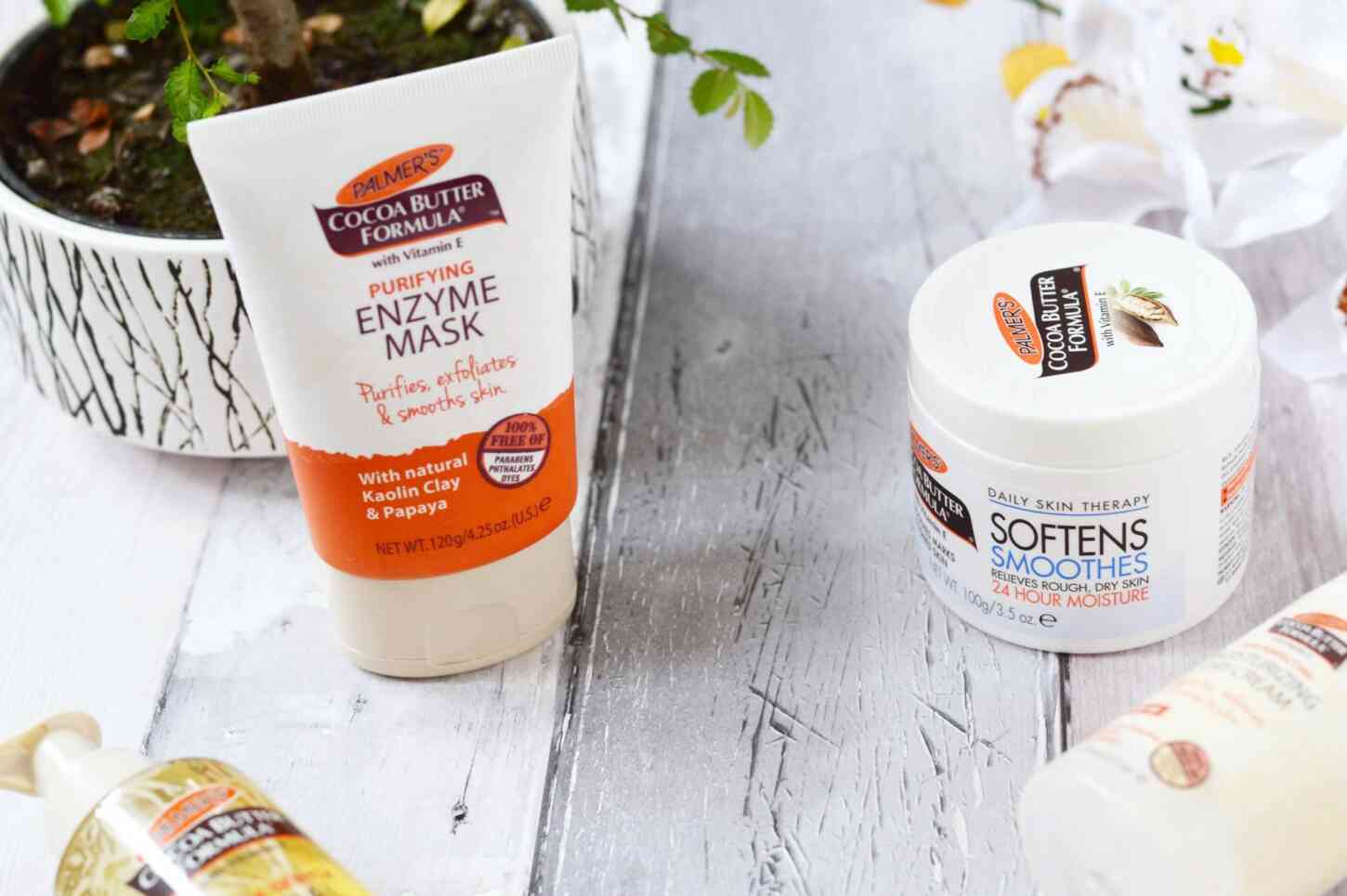 Completing my face regime, I used the Moisturising Day Cream (£7.99), which also has an SPF15 so it gets bonus points for being a double whammy product. At first I found this product to be a little too thick, but it's just a rich, creamy formula. I soon realised you just don't need to use a lot of it, as a little goes a long way. You don't even need a full pump! The day cream is super hydrating and can we just talk about the scent of these products for a second. DELICIOUS. Literally, they smell good enough to eat.
Last but not least is the Daily Skin Therapy Solid Cocoa Butter jar (£3.65). A blend of cocoa butter and vitamin E leaves skin gorgeously soft. The award-winning formula is proven to reduce the appearance of stretch marks, even-out pigmentation and battle dry skin. The butter melts at body temperature, so glides on, leaving silky, wonderfully scented, soft skin.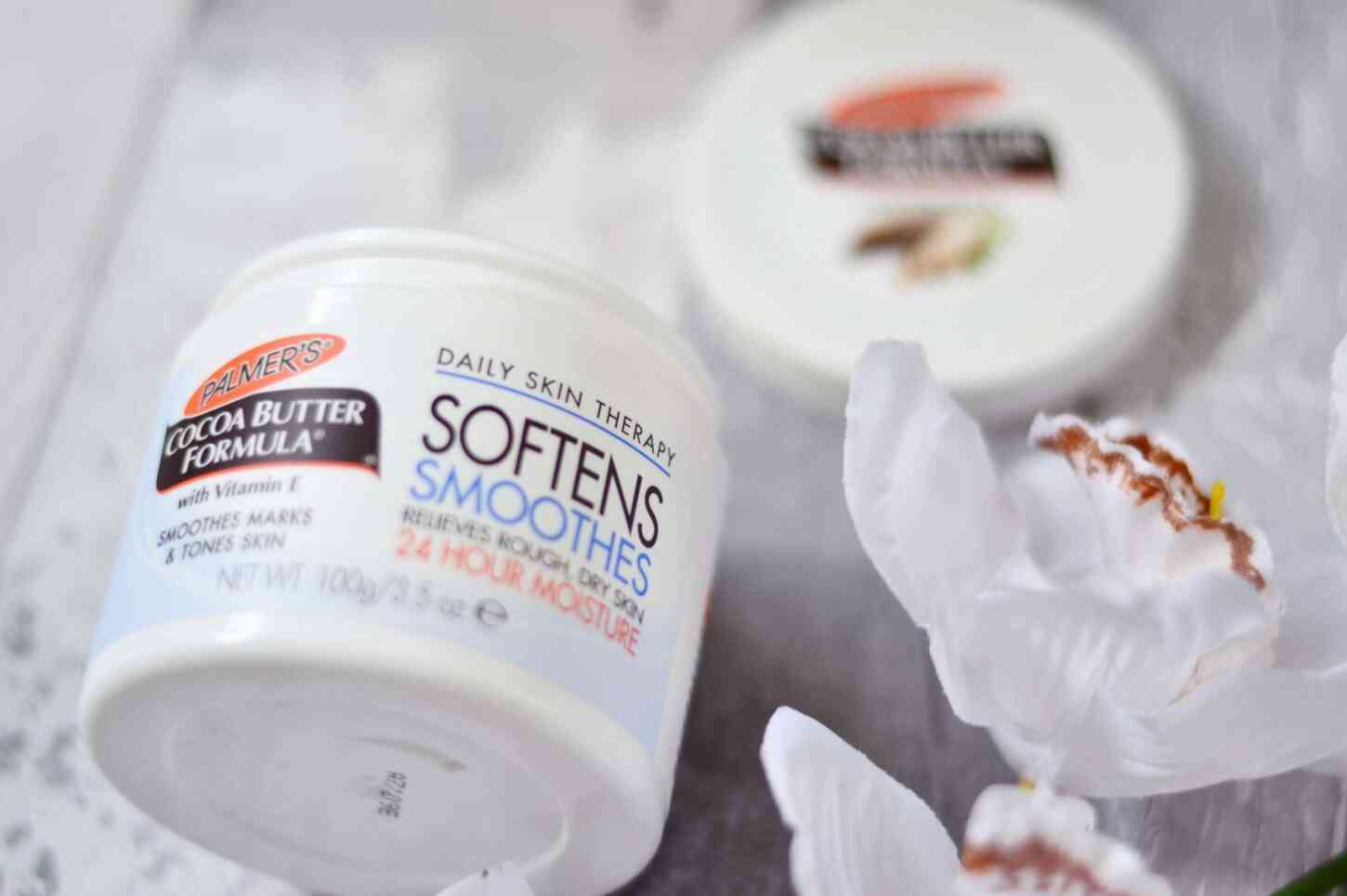 Read more about Palmer's products I love here:
Why Palmer's Olive Oil hair care is perfect for summer
5 hair treatments I love for healthy looking locks
Shop this post