As the self-proclaimed Bargain Queen I am, I am here to tell you about my latest bargain purchase, the No7 Nude to Night Palette.
Ordinarily, this palette retails at £25, but I bagged mine for £3.20 thanks to some coupons and Staff Discount. Some of you may have already seen that this palette is free when you purchase two No7 makeup items. Unfortunately, due to my Staff Discount, you won't be able to get is as cheap as me, but I'll tell you the cheapest way to do it.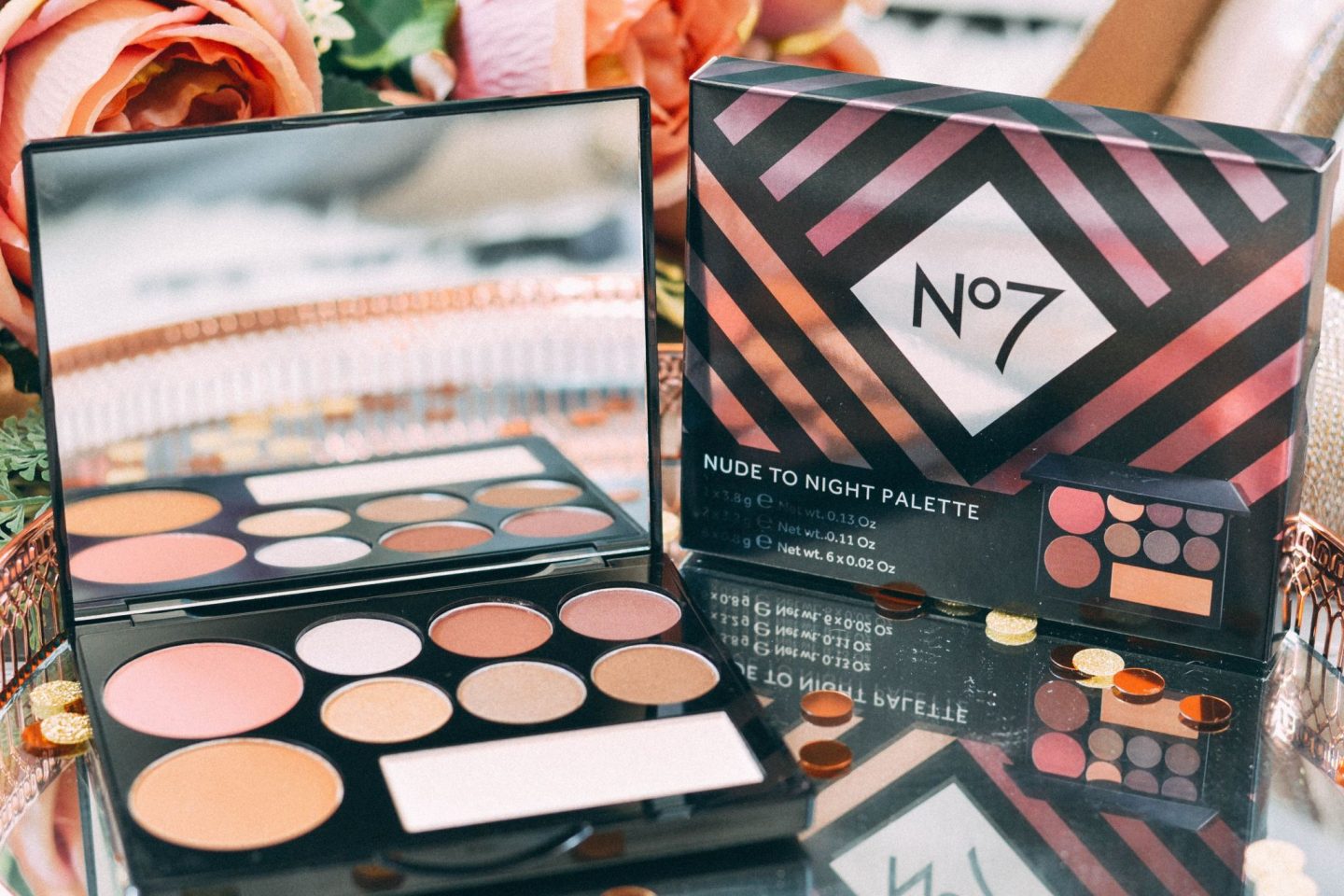 The thing a lot of people don't realise is that you can also get the free gift from purchasing No7 'beauty accessories'. No7's cheapest 'beauty accessory' items are their Exfoliating Sponge and their Cosmetic Applicators at £4.95 each; that's £9.90. Now, until 2nd September, Boots are giving out the £3 off No7 Makeup and £5 off No7 Skincare vouchers. The £3 off vouchers are eligible to use on accessories such as brushes and sponges, making your purchase just £6.90. Then you are able to get the palette for absolutely free!
Personally, I think this is one of the best free gift with purchase's No7 have ever done. It is Limited Edition and available to buy on its own on the site, but I really hope they keep it on the shelves.
Nude Look:
For the nude look, I envisaged a cool and casual look. You know, black skinny jeans, tucked in slogan tee, trainers, messy-hair-day with fresh nude makeup.
The palette features six, stunning, shimmer shadows (alliteration at its finest) alongside a matte bronzer, pink-ish blush and a pearly highlighter.
The only issue with the palette is that the products don't have shade names, so for the purpose of this post the shadows will be referred to by numbers 1-6. 1-3 being the top three shades and 4-6 being the bottom three shadows.
For my natural nude look, I used shades 1, 2 and 5 on my eyes. These are really nice light, earthy shades that are just noticeable enough to make you look like you got the recommended eight hours beauty sleep. I skipped contouring and just added a little pop of blush and a dusting of highlighter.
To finish off the look I used one of the No7 Moisture Drench lipsticks in the shade Spiced Latte. These lipsticks are, as the name suggests, super moisturising and hydrating. If you get a skin match done at a larger Boots store, they usually give you a card to let you know which of these lipsticks best match your foundation and skin tone.
Night Look:
I was certainly going for a more sultry, glam look for my night vibes.
On my eyes I used some of the darker shades to create a more dramatic, smokey look. The shades used were 2, 3, 4 and 6. Whilst 3, 4 and 6 were mostly used to create the 'smoke', shade 2 added a gorgeous golden shimmer to the lid. This matched my Kurt Geiger shoes and co-ordinating glitter bag perfectly!
The pigmentation of these shadows really wowed me. One swipe gave an impressive colour pay-off, which, I have to say, I wasn't expecting and was a lovely surprise. Another great thing about the palette is the size, as it's travel-friendly and compact, with a really decent sized mirror!
On the lips I used an NYX Soft Matte Lip Cream in the shade Budapest. It's a shade that verges on dark nude and purple. Either way, it pulled the look together and really finished it off.