My friend Anya got a commissioned Florence and Ottie print of her gang – then another when Cinnamon had a litter of puppies. Ever since, I've been totally obsessed and dying to own one of Phoebe and Frank.
Florence and Ottie is an illustration brand, the brainchild of Clare Hopkins, who creates stunningly minimalistic pet portraits that capture your dog's personality on paper.
They also sell gorgeous bow ties and bandannas as well as greetings cards and personalised mugs.
My best friends Anya and Leah very kindly (and very sneakily) bought me a print of Phoebe and Frank as a graduation gift – it was totally unexpected and so blooming thoughtful.
The A6 personalised token prints are a super affordable £20, and make a gorgeously stylish and personal gift. You can have the illustration on a choice of eight colours, including three different greys, navy, olive, lavender and two types of peach.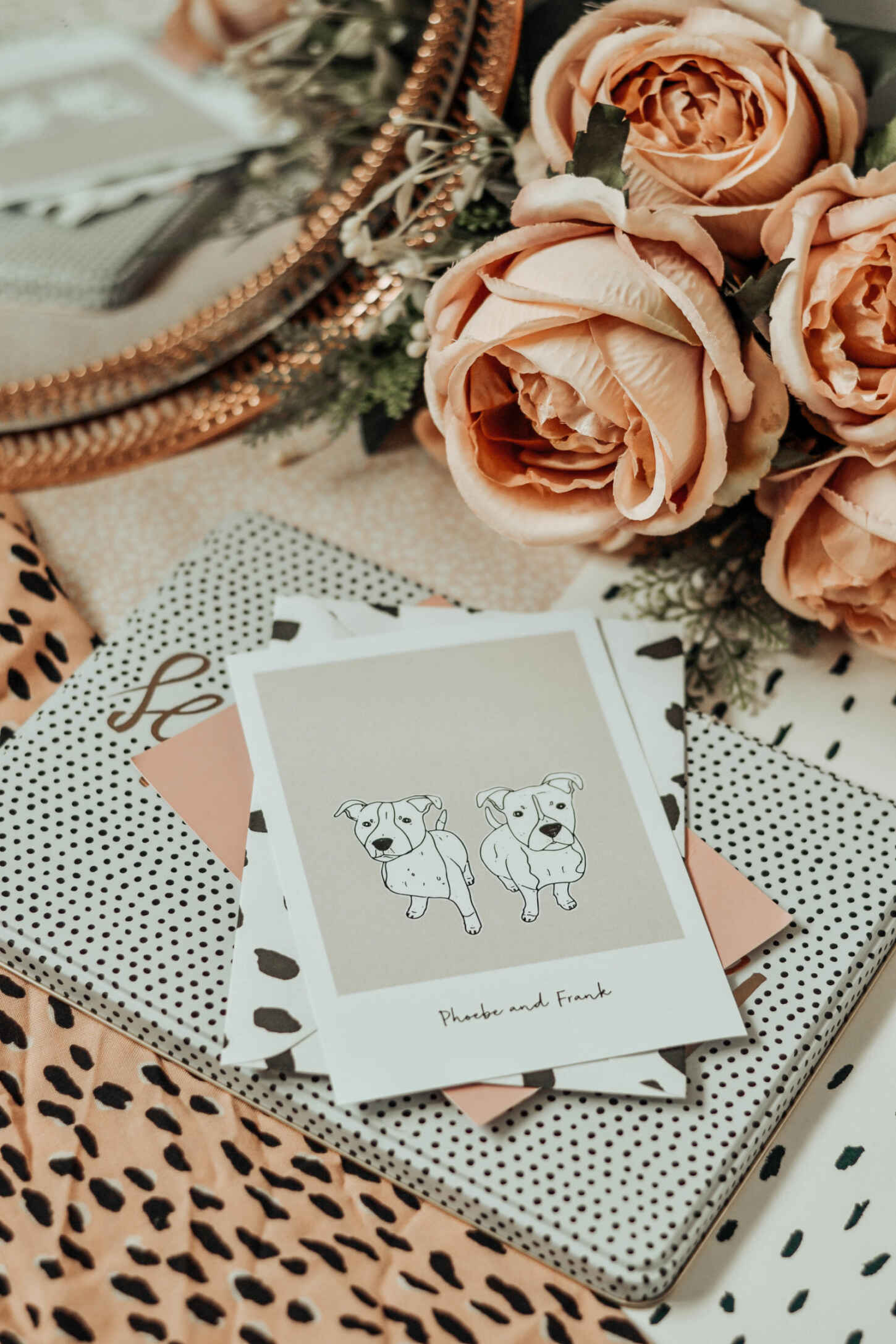 My prints are on the light peach shade, which will match my office's 'cashmere blush' walls beautifully.
To create the illustration, Clare hand draws your pet based on photographs of them. Then the print is digitalised on a computer. Anya sent off Phoebe and Frank's Instagram for my print, so Clare had a tonne of images to work from.
I loved the print so much as it really captured Frank's cheeky nature and dopey face, with Phoebe's innocence and pride. Clare really has an eye for detail, even picking up on Phoebe's skin dimples and Frank's hilarious underbite.
I sent Clare a DM to thank her for my stunning keepsake. She had captured their personalities so brilliantly and I decided to order more!
I ordered individual portraits of the guys, as well as some digital copies to use as my phone's wallpaper.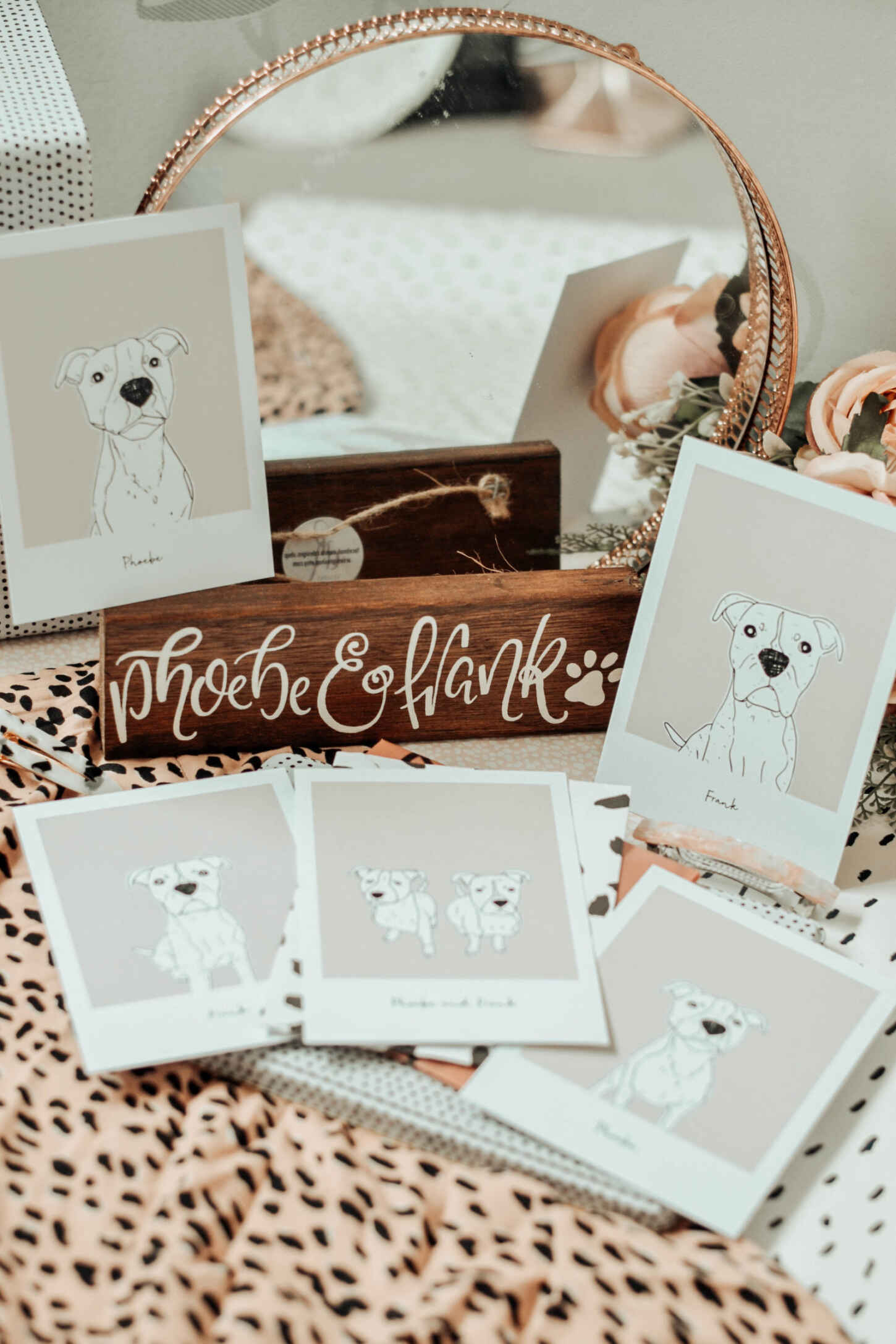 I'm hoping to find a cute rose gold set of frames to put them in to hang in the office. Florence and Ottie pet portraits really do add a touch of personalisation to a room, and they don't go unnoticed.
Next on my to buy list from their gorgeous store is the personalised mug! These are such a sweet gift for someone that loves coffee and their pooch.
To get 15% off a Florence and Ottie product, use the code beffshuff15