This year has been crazy. I mean absolutely totally mental out-of-this-world unbelievably crazy. It's had its ups and certainly had its downs.
I love taking the time to look back over the last 12 months, and use it to remember what's happened, where things went wrong, and how I can make the next 12 months bloody brilliant.
In very quick highlights, this year I:
Went to New York with the love of my life
Had my first ever spa day
Was invited to my first blogger event
Graduated university
Got my first full-time job
Got promoted in that job
Travelled to London on my own
Went to my favourite festival
Met Louise Pentland, Warwick Davis and Princess blooming Anne – the Queen's only daughter
Had some incredible experiences like horse riding and rock climbing
Was shortlisted for two industry awards
And had some killer, dreamy blog collabs with brands I could only have ever dreamed of working with
I don't want to use this space for negativity – this year has had some seriously low points – but they're in the past and I can move into 2020 without it niggling at the back of my mind.
However, I would like to take this opportunity to remember my beautiful cousin Jack. His cancer affected us all this year – clutching to feelings of hope and praying for a miracle. Sadly, he lost his leukaemia battle in September, four years after being diagnosed at 16.
I take comfort in the reminder that life is short, and you need to take every opportunity life throws your way, and live with purpose. This is one of the reasons I enjoy goal setting so much, because it gives something to look forward to, and something to be hopeful for.
Jack wrote a bucket list that he wasn't able to see through because he was just too poorly. That's why it's so important for me to tick mine off in his honour.
Last year, I created my 22 before 22 bucket list and I am thrilled to have completed most of it!
Here is everything I managed to complete:
Go to New York
In February, Jake and I jetted off to New York for our anniversary. We did the Empire State and Rockefeller buildings, paid our respects at Ground Zero, took a sunrise walk in Central Park, visited Times Square, ate lots of food and had even more fun. Officially my favourite city in the world.
Graduate from university
Your gal graduated from university with a 2:1 BA Hons Journalism degree. However, following a six month battle, my grade was changed and I was issued with a new certificate with my new First Class Honours classification. Note to anyone out there – always fight for what you believe in. Stand up for yourself, your rights, and the others that could fall victim if the issue isn't addressed.
Apply for and secure a job I love
I applied for a job at my local, regional newspaper and website. The job was that of Community Reporter, in conjunction with Facebook and the NCTJ. It was like the job had been tailor-made for me and after the interview process I waited by my phone waiting for it to buzz. I adored the job and getting a sense of the working world and life as a journalist. I met amazing people and learned incredible things about digital journalism. Two months into the job, a position came up in the newsroom working on the live team. I applied – got it – and since, I've been running around the city like a headless chicken gathering local news stories and getting them published. I recently had my 200th article published online!
Go to a wildlife park
I've always wanted to feed penguins at a zoo or be a keeper for the day. For Christmas, Jake's mum bought me a feed the penguins experience at a zoo in Cumbria! Jake and I loved meeting the colony and giving them little fishies for breakfast! It was just a shame I wasn't able to fit one in my bag to bring one home!
Get back into dancing
They weren't kidding when they say office jobs make you fat. If I'm not interviewing the latest business or door-knocking for quotes, I'm most definitely dunking custard creams into a brew at my desk. I did dance again for a short while this year – even taking part in a show. But time is precious when working full-time and I was struggling to find a work-life balance. In the New Year I am hoping to join a gym, so I may manage a few dance classes there.
Reach 5k Instagram followers
I finished 2018 with 3.5k Instagram followers, and hoped to reach 5k by the end of 2019. At the time of writing this post, I have 5,730 IG followers and it's mad to see how far my content has come in the past 12 months. Thank you ALL for continuing to support me and my work!
Have an article published in a publication I don't already write for
This year my work was published in British Comedy Guide and The Mirror, as well as, of course, Stoke on Trent Live. In print, my work has been in The Sentinel, and our sister papers The Leek Post and Times and the award-winning Staffordshire Newsletter. It's still surreal seeing my byline on my articles, and then seeing them get picked up by national titles. I'm sure that novelty will wear off some day, but I'll enjoy it whilst it lasts.
Have my own home office
My IKEA desk made it out of the flatpack two years after purchasing it. Luckily, we weren't any screws missing. But finally, I have my own little desk to blog from at home!
Add £1500 to my savings
If I could give advice to anyone, it would be save whilst you can – especially if you're living with your parents. I'm hoping to add more to my savings this year. Any way, can we maybe make talking about money less taboo this year?
Have a spa day
Yassss – I had my first ever spa day this year and it was amazing. Jake and I went to Mercure, Shrewsbury for a hotel and spa retreat and it was brilliant. I also got the opportunity through work to visit Studley Castle, in Warwickshire, where I got my first spa facial! More of the same in 2020 please.
Attempt a ninja warrior assault course
I attempted and failed – miserably! I'd wanted to go to Ninja Warrior, Stoke, for such a long time. I managed two of the obstacles at most, and found myself far better physically suited to the kids play area. Their rope climb was far easier than trying to do the walking wall. I'll be writing about this place soon!
Create more video content
This year I created 14 IGTV videos, and last month, I went ahead and ordered a vlogging camera to start creating YouTube content. I feel like video content will be really important to brands in 2020, so I'd better get on board with it!
Buy a power outfit
I may have bought one – or five – power outfits this year. Namely, some beautiful Topshop and Miss Selfridge suits, my graduation dress, and a stunning jumpsuit I lusted over for a while.
Next year I want to be more conscious of my spending outfits and mostly stick to investment and staple pieces.
Become more eco-conscious
I feel like this has been at the back of everyone's mind. And being eco-conscious isn't about changing your entire lifestyle, but making new choices when given the opportunity, and thinking about how small changes helps move towards a better future. I've almost ditched the facewipes, usually dipping into a packet when I've come home from a night out at 3am. In fact, I haven't bought a single packet since I worked for Boots (I left in April!), so I'm pretty proud about that.
Finish a lipstick before losing it
I actually managed this! For the first time ever, I finished a lipstick before I lost it. It was my favourite everyday lippy, MAC's Velvet Teddy. It's a good job I had another bought as a gift so I didn't have to go without!
Read at least five good books
I like to keep a book in my car for whenever I get to work early, which means I've managed to reed a good few books this year.
I wrote this post about all of the books I read this year here, but my favourites include What Would The Spice Girls Do and Love at First Like.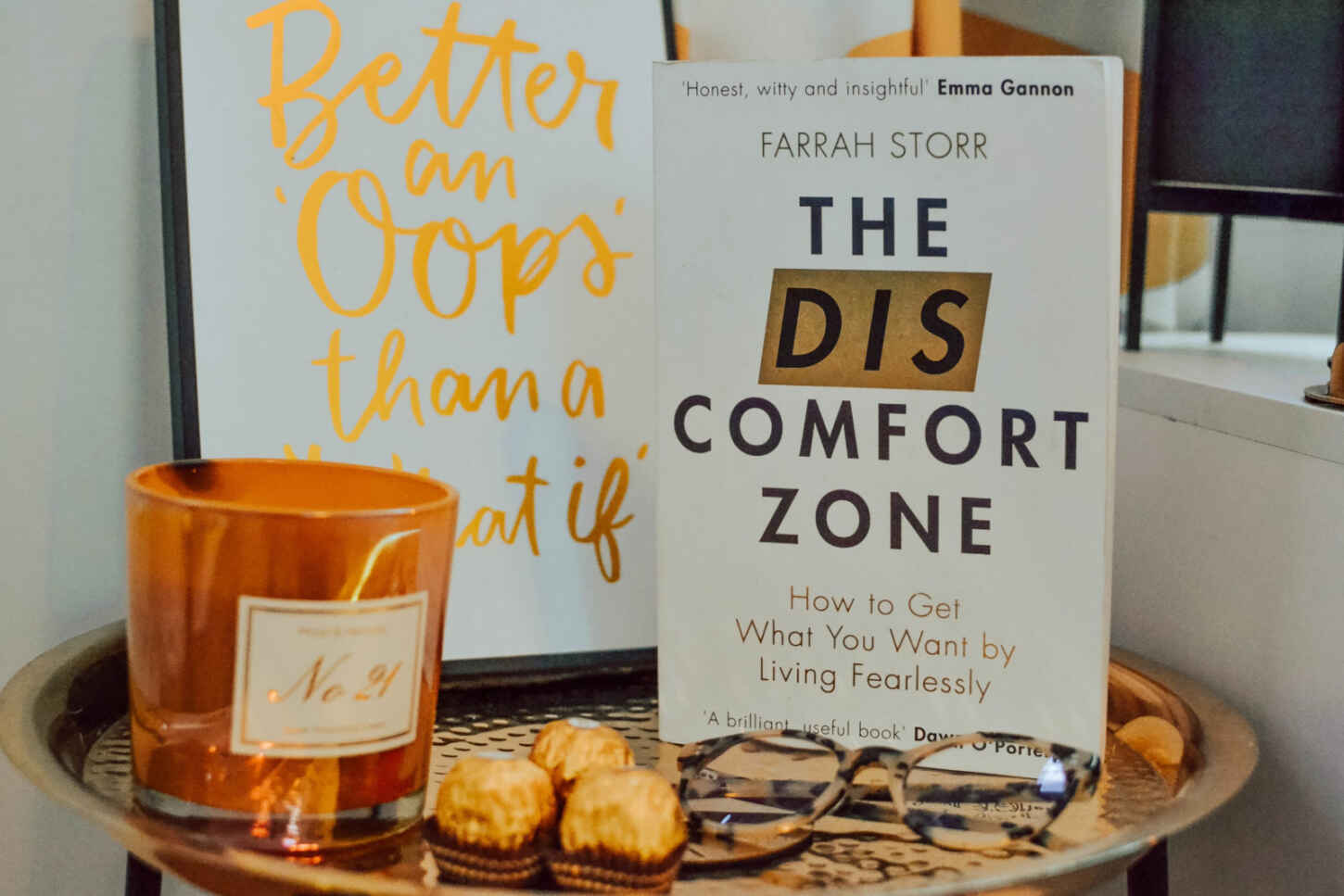 Take time to self-care once a week
Every month I treat myself to getting my nails done – and thankfully, I can also afford to get my hair done occasionally. I've also recently had my brows laminated, which is something I may keep up! But self-care doesn't have to be expensive. When I can't afford a pamper, a £1 sheet mask and a bubble bath is my saviour.
I enjoy the peace and the fact I can't use my phone. It really helps me switch off and chill out.
Visit three more places in the UK
Last year I visited York, Sheffield and Manchester, so this year I wanted to take trips to three different places. I was able to go to London a few times for work, even visiting the Facebook HQ. Jake and I went to Cumbria to feed the penguins and to the Cotswolds to a National Trust park. We headed back up to Sheffield again for Tramlines festival and Manchester on a few occasions. Lastly, I went to Shrewsbury with Charl for a funky little shoot with Chloe and Kirsty!
So, what didn't I manage to get done?
Donate to Animal Lifeline
I do have a bag of Phoebe and Frank's outgrown harnesses, collars and coats to drop off. I usually donate something before Christmas but just didn't get chance to run it up to the kennels. However, I will get up before the New Year.
Get a bra fitting
Can you believe I'm 21 years old (22 tomorrow!) and still haven't had a bra fitting. It's another thing I just haven't had time to do with how mental my life is. I'll pop it on next years' list, ay?
Make my own gin
I may not have distilled my own gin, but I've a. drank enough of the stuff and b. visited a distillery!
I did, however, brew my own beer back in summer for an article at work – you can check that out here.
Book a tattoo sitting
Again, just another time thing. This year has gone so damn fast and I certainly haven't had two hours free in the middle of a day to get a tattoo sitting for a longgg time. Before summer 2020 though, I'll get booked.