AD – this blog post features press samples marked * – all views are my own
Before Christmas, I was gifted one of the Kind Beauty Subscription boxes. They are a cruelty free and vegan subscription box brand, who send out a range of full-size products every month.
In the past, I've been subscribed to Birchbox and Glossybox, both of whom send out the odd cruelty free brand. But it's great that there is now a dedicated vegan subscription for beauty lovers out there.
Kind Beauty send out 5-8 full size products each month, worth over £45. The subscription is £20 per month, so whilst pricier than the two most well-known beauty boxes, you can be sure you're getting full size products that are 100% vegan.
Plus, when you sign up you can get £5 off your first box and a free gift using the code KINDBEAUTY.
Inside the box I was gifted there were eight full size products, which you can watch me unbox in my YouTube video below.
The Konjac Sponge Company – £8.99
These totally bizarre vegetable fibre face sponges are a huge beauty trend in Japan. This one is packed with French Green Clay which helps minimise breakouts and dispelling oil.
It's a gentle exfoliator and feels so nice on the skin. The sponge is 100% biodegradable and sustainable – so totally guilt-free.
Evolve Organic Beauty Tropical Blossom Body Butter – £18.00
There aren't many products on the beauty market that are 100% natural and almost 93% organic.
It's packed full of shea butter, as well as coconut and hibiscus to give it its subtle tropical scent. It's very thick and creamy and great for getting rid of eczema flare ups in the winter months. I've been popping a small amount on my elbows after baths and my skin feels so soft for it.
It's only a 120ml pot, but a little does go a long way and I love Evolve's brand values.
Freedom Eyeshadow base 203
Freedom was formerly available to purchase in Superdrug, which is how I came to test some of their products a few years back.
This is one of those products everyone needs in their lives: a neutral base shadow. This is great for hiding veins on no-makeup days, or for laying down a base before creating a killer look. It's quite pigmented on swatching and Freedom have always been great value for money.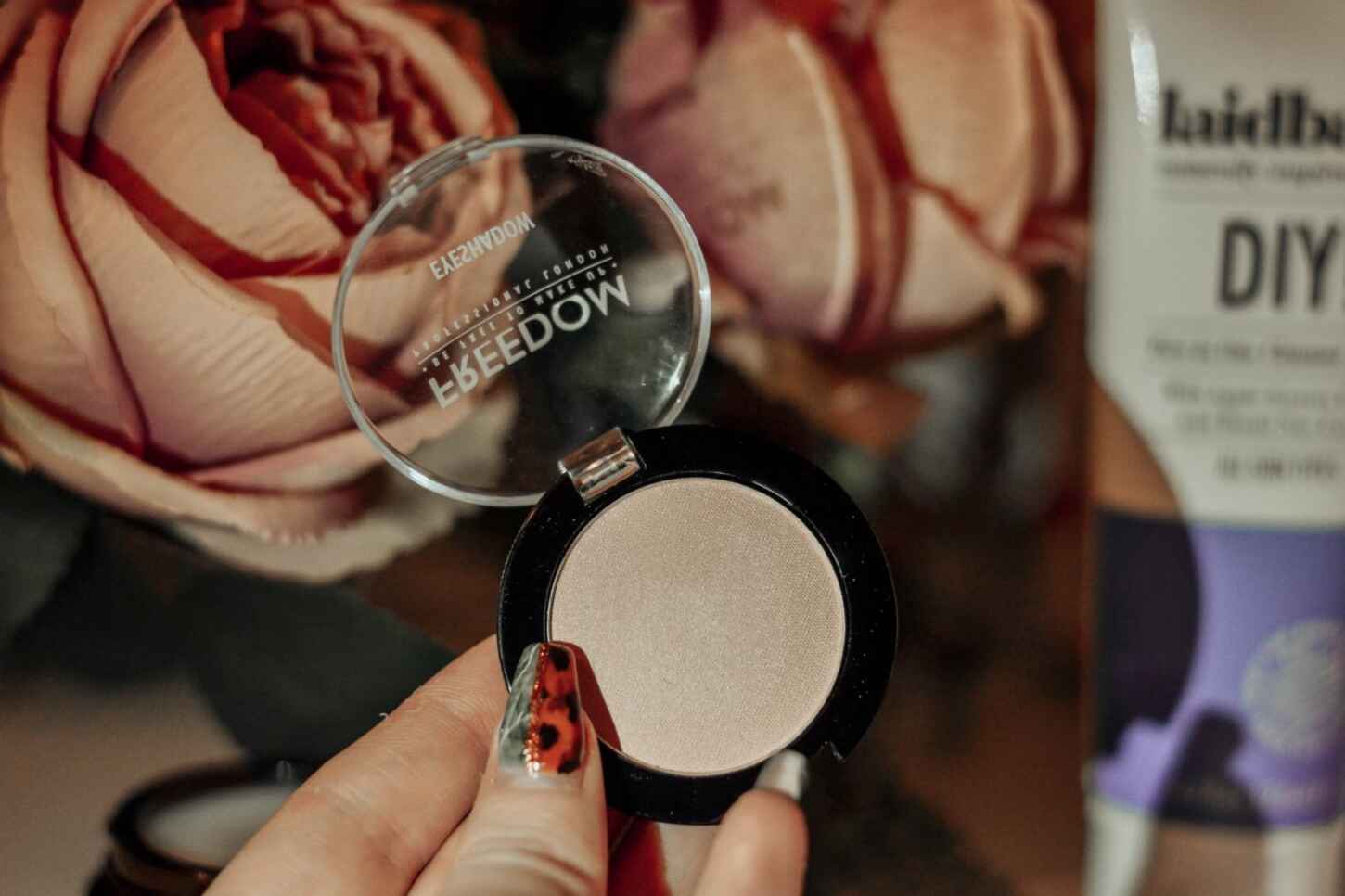 Laidbare two in one Cleanser and Toner – £6.99
I've never really found a toner that I loved, or felt like it actually worked. So I stopped bothering with them, really.
But having a two in one product like this is ideal! Ingredients include liquorice and aloe vera to combat acne, as well as apple secrets extract and brazil nuts.
Nanshy large blending brush – £5.95
Vegan makeup brushes can be quite hit and miss, but Nanshy might be my new go-to brand! This blending brush is super fluffy and comes in its own little velvet bag. Blending brushes are my absolute faves and you can never have too many – and I love trying them all out to find the best one.
Models Own Rock n Rosy blusher – £9.50
On the surface, this blush – in the shade Stardust – looks quite garish. But, as you can see in the video, if you just tap it on with a finger then it can look really lovely and subtle. There's a little bit of shimmer to it as well, so could just about be used as a highlighter.
I Heart Makeup Lip Geek lipstick
This MAC Cosmetics inspired lipstick is a great vegan alternative and is so creamy. This shade is Dare to be Different and is a rosy nude that's great for everyday wear.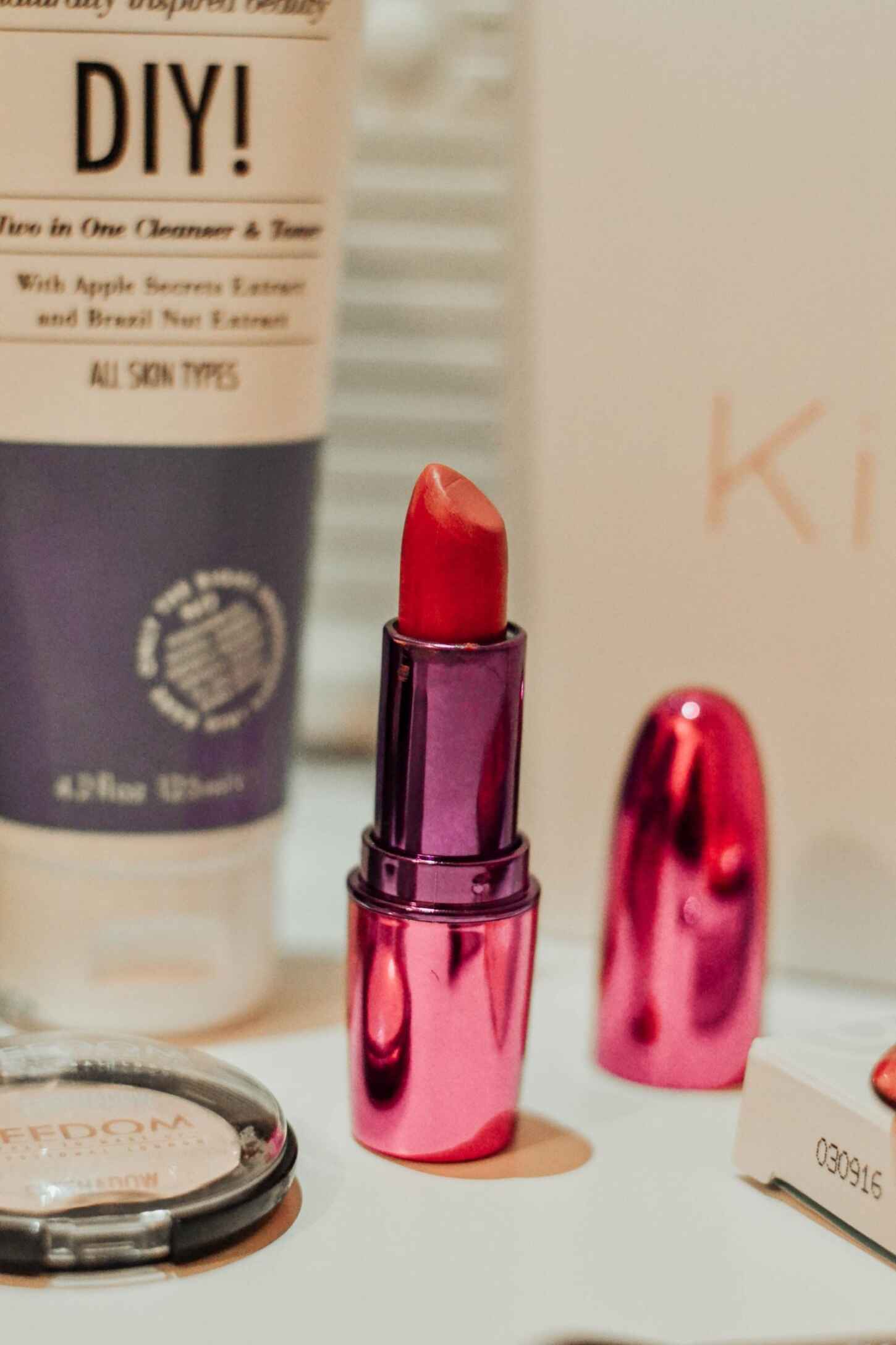 Wow Gloss in Watch out World
This is probably my least favourite product, but only because I don't tend to wear glosses or bright shades. However, I'm fairly certain –though, don't quote me – that this is part of the Revolution brand, so will be a great quality product, as well as affordable.
Watch my unboxing video on YouTube below: