AD – this blog post features press samples – all views are my own
Not a fan of Valentine's Day? That's okay! Celebrate Galentine's Day on February 13 instead!
For me, this February marks four years since I met my boyfriend Jake. But it also marks four years since I met two of my best friends: Anya and Leah.
Galentine's Day is a day to celebrate the ladies in your life, and should be spent drinking gin, eating pizza and watching Netflix.
I've teamed up with Jewellery Box, who have gifted me some gorgeous pieces of Jewellery to share with my girls this Galentine's Day.
Now I adore thoughtful gifts, and love anything personalised (take notes Jake). I ordered three of these rose gold plated sterling silver mini engravable tag necklaces from Jewellery Box. Plain, they're £5.85, but it costs just an extra £4.98 to engrave up to four letters on the front.
Conveniently, we all have four letter names, so I had the tags engraved with 'beff', 'anya' and 'leah' in the Valencia font.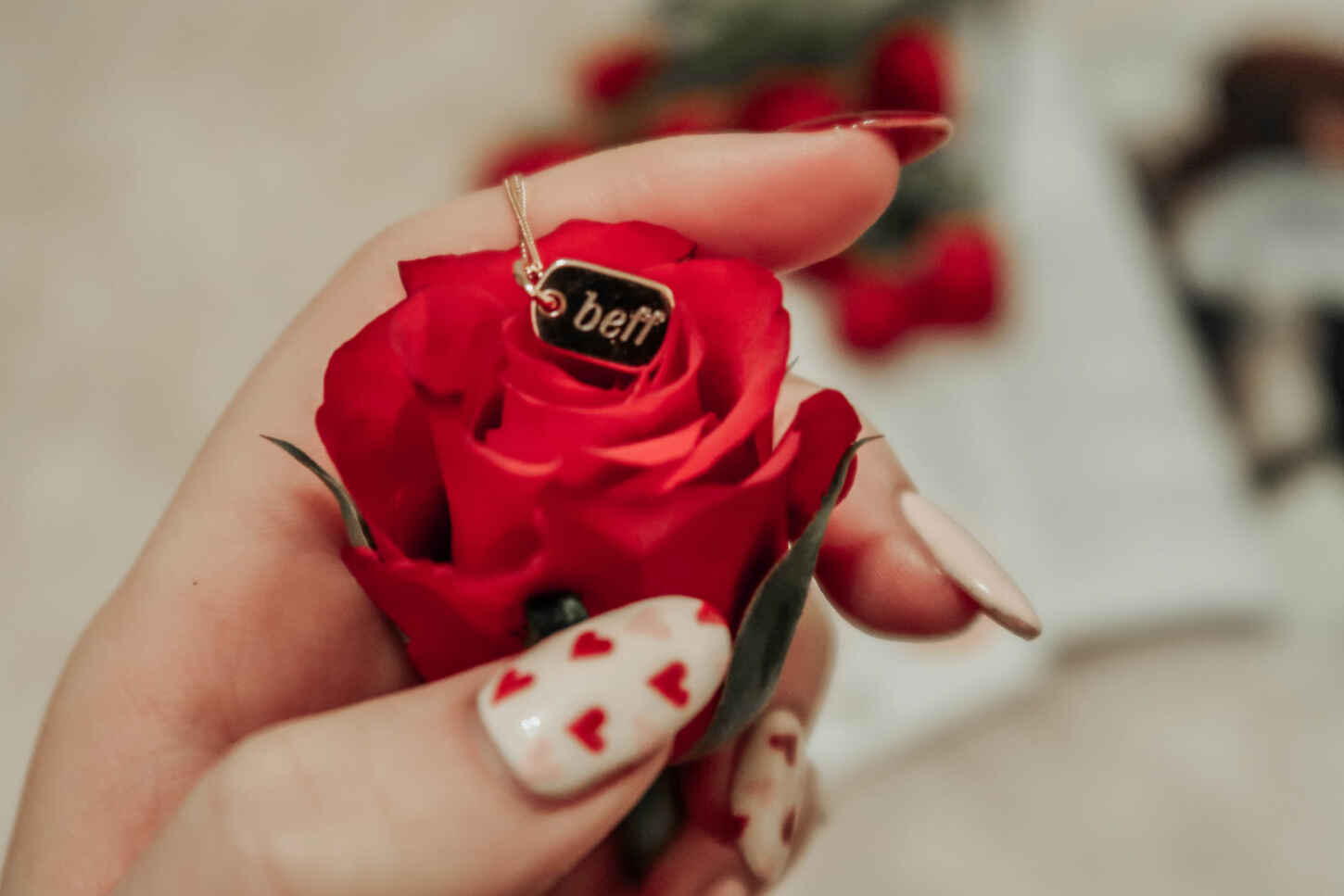 These are super dainty, discreet and versatile, so can be worn with pretty much anything! It's the perfect token of appreciation. This is something I will wear almost daily, and I'm sure Anya and Leah will love them as much as I do.
These are such an amazing price for the quality and the fact they're personalised. I'll be bearing them in mind for other occasions throughout the year, too. They're 925 sterling silver, so won't irritate skin like regular jewellery either.
Name longer than four characters? No problem – there are other styles available with engraving that are longer on their website.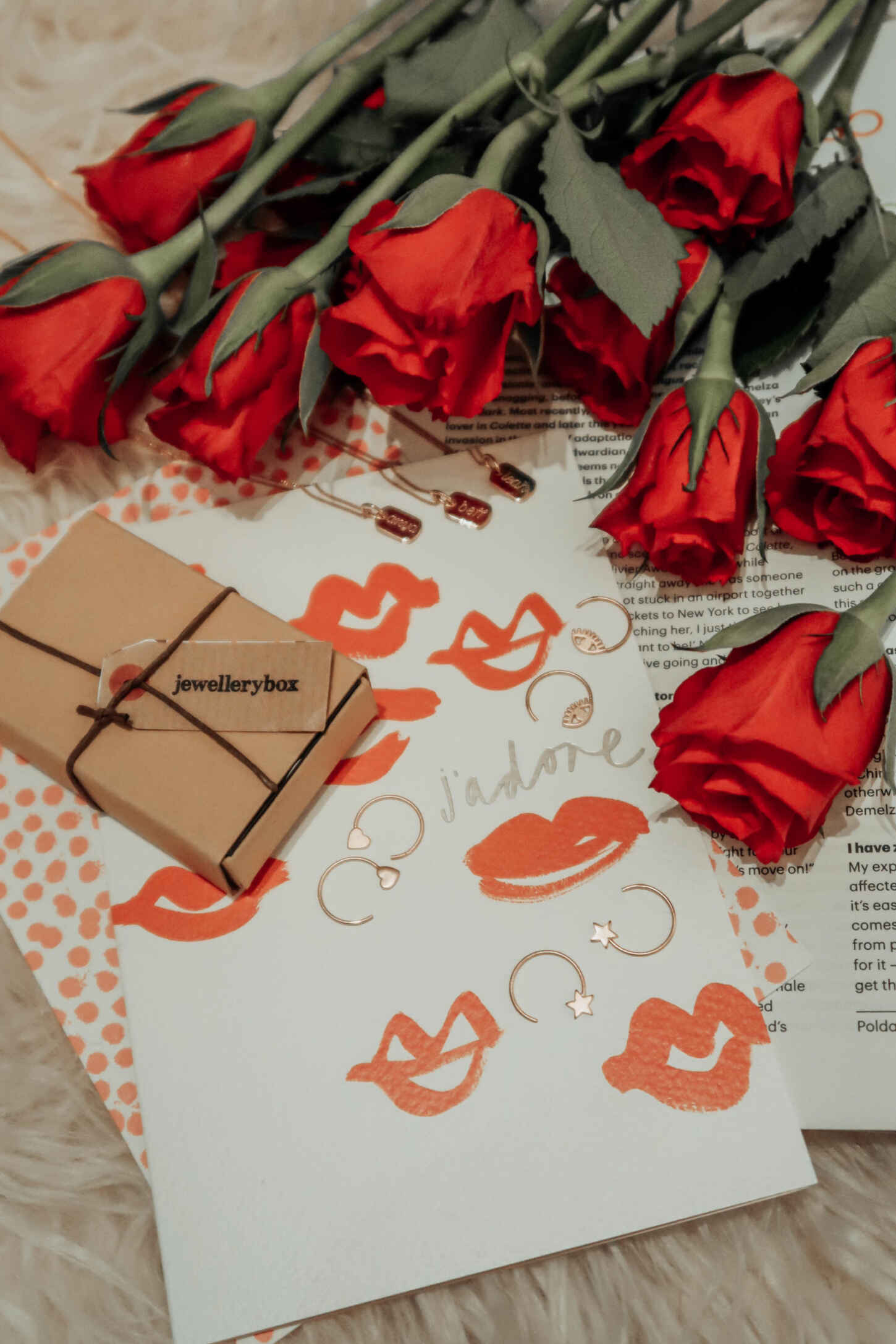 To go with the necklaces, I picked up three different pairs of hoop pull though earrings – a pair for each of us.
I got the heart, star and eye pull through hoop earrings, which are – again – rose gold plated 925 sterling silver. These are super simple and stylish with no faff! I often don't wear earrings for work because I struggle to put the back on with my nails. With these hoops, you just pull them through and voila, done. No fuss, and no dropping the earring back into the shag rug and losing it forever.
I'd really like to get more pairs of these in both rose gold and silver to wear every day. They're very affordable, with some as low as £2.05. They're a great little 'bit of something' gift or just something to say 'hey, I saw these and thought of you' or 'I appreciate you and don't blooming tell you enough!'
Jewellery Box have some beautiful pieces of jewellery that you can add a personal touch to, whether that's for Galentine's or Valentine's day! Show someone you love them this year with something handpicked and personalised.