The Seven Deaths of Evelyn Hardcastle is the best-selling debut novel from Stuart Turton, that's set to be turned into a seven-part Netflix series.
A re-enactment of a game of Cluedo meets an Agatha Christie gothic murder mystery, with a harrowing Groundhog Day twist – this is a book that needs an evidence pin board to keep track of the crumb trail Turton leaves throughout the chapters.
The opening chapter sees our protagonist suffering with amnesia, remembering nothing but the name of a girl called Anna. A believed-to-be killer slips him a silver compass, directing him to the 1920s Blackheath Manor where preparations are underway for a rather uncomfortable party that marks both Evelyn Hardcastle's homecoming, and the death of her little brother, Thomas.
Read more: Was Evelyn Hugo a real actress? The Seven Husbands of Evelyn Hugo by Taylor Jenkins Reid
The blurb reads: "'Somebody's going to be murdered at the ball tonight. It won't appear to be a murder and so the murderer won't be caught. Rectify that injustice and I'll show you the way out.' It is meant to be a celebration but it ends in tragedy. As fireworks explode overhead, Evelyn Hardcastle, the young and beautiful daughter of the house, is killed.
"But Evelyn will not die just once. Until Aiden – one of the guests summoned to Blackheath for the party – can solve her murder, the day will repeat itself, over and over again. Every time ending with the fateful pistol shot.
"The only way to break this cycle is to identify the killer. But each time the day begins again, Aiden wakes in the body of a different guest. And someone is determined to prevent him ever escaping Blackheath…"
The next morning, Aiden awakes in a new body – that of the butler – and thus begins the body-leaping, time-jumping tale. The character learns that he has eight days and eight opportunities to solve the murder of Evelyn Hardcastle at her own party at 11pm, and has around 24 hours in each body to do so.
Read more: How to Kill Your Family – Bella Mackie – book review
But one of the questions that baffles Aiden is how he wound up in Blackheath in the first place, and why his terms and conditions differ to those of his two rivals, also racing against the clock to reveal the murderer.
This is very much a book that you need to concentrate on to stand any chance of working out the plot twist, if you're that way inclined. I'm not as determined, and prefer the surprise of the big finale. However, there's so much back and forth in the time sequence that I think even a seasoned murder mystery reader would struggle to make head or tail of it.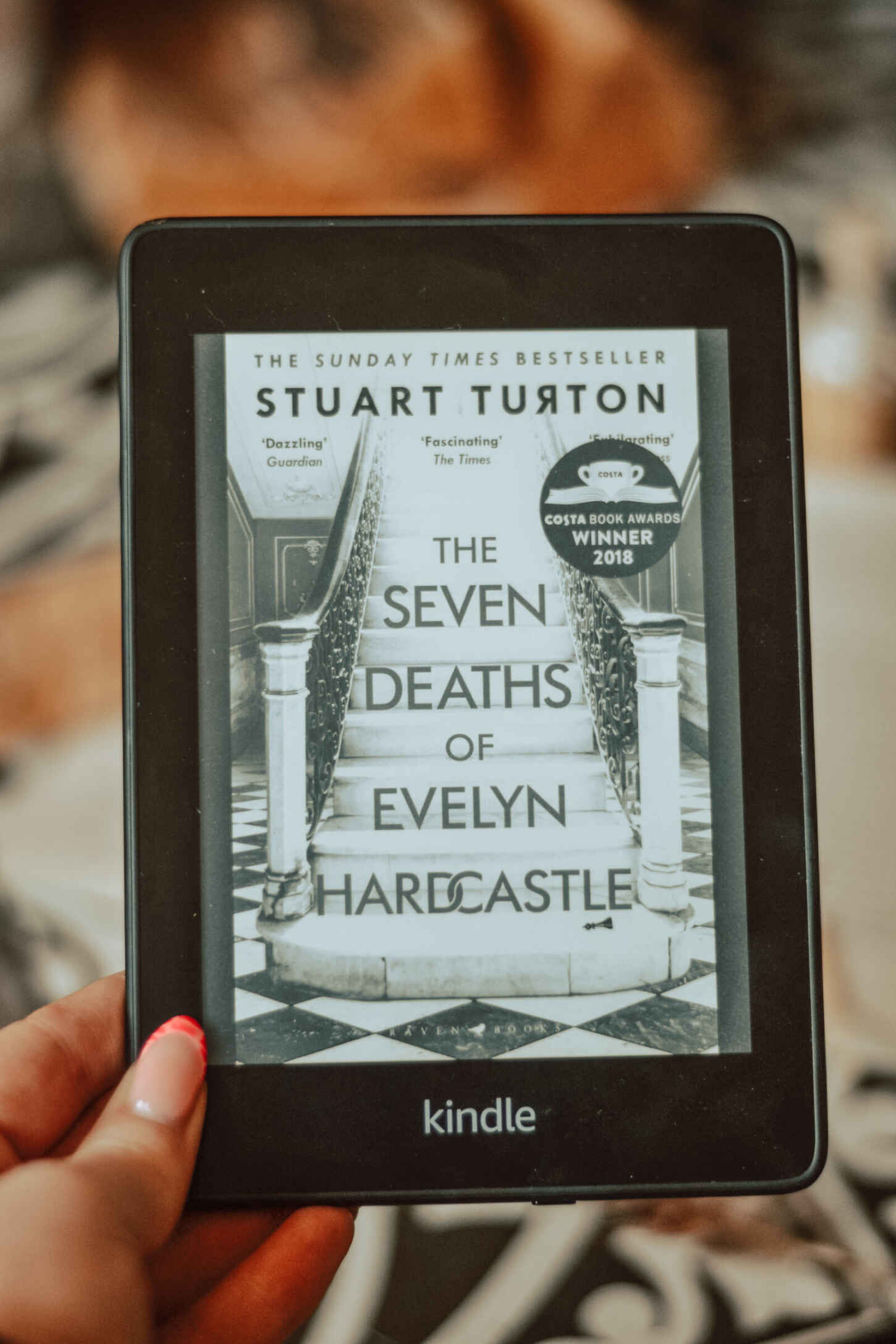 And I don't mean that in a bad way – quite the opposite in fact. Almost like an escape room built so well that even the most critical of thinkers would struggle to crack the code. I saw one reader describe it as 'a meal of a book' – and it is. It took me a bit longer to read than my usual picks, but this isn't your usual book, and the time dedication it requires is worth it, it's less slap-up pub grub and more seven-course gourmet menu, in that respect.
Read more: Verity by Colleen Hoover is the crime thriller you didn't know you needed
We see Aidan Bishop wake up in the body of a doctor, a butler, a banker, an artist a police officer and even more – each one offering a unique set of skills required to work together to uncover all the details, leaving clues for future hosts to set them up for a hopeful success.
The Seven Deaths of Evelyn Hardcastle is a thought-provoking read that explores our sense of self, and how our morals determine our character. The multi-layered murder mystery is well set and elaborate, with unmissable clues you can't help but kick yourself for not spotting. Complex and brilliantly crafted, this novel hints at a promising career for Turton in his niche.