In the period between Christmas and New Year, my family and I sat down to – albeit slightly late to the party – watch the new BBC competition show The Traitors. The tense psychological adventure, brilliantly hosted by Claudia Winkleman, sees 22 strangers moved into a castle in the Scottish Highlands to complete a series of challenges and missions together as a team.
The catch, however, is that amongst the loyal contestants hoping to win a cash prize of up to £120,000, are three traitors secretly lurking, sabotaging their efforts and picking off contestants one by one in the night. The aim of the game is for 'faithfuls' to make their way safely to the final to win a cut of the prize fund – but if there's still a traitor in their midst, the traitor steals the cash for themselves. It really is the ultimate game of detection, backstabbing and trust.
After each of the 12 episodes, I found myself itching to read a crime thriller to give me that same 'edge of your seat' buzz I'd had from watching The Traitors, giving me my Mrs Marple opportunity once more to see if I can solve the crime before the final chapter.
So, if you absolutely loved The Traitors and are looking for something to fill the void left by the show's completion, here are six crime thrillers that should help scratch that itch.
The Seven Deaths of Evelyn Hardcastle – Stuart Turton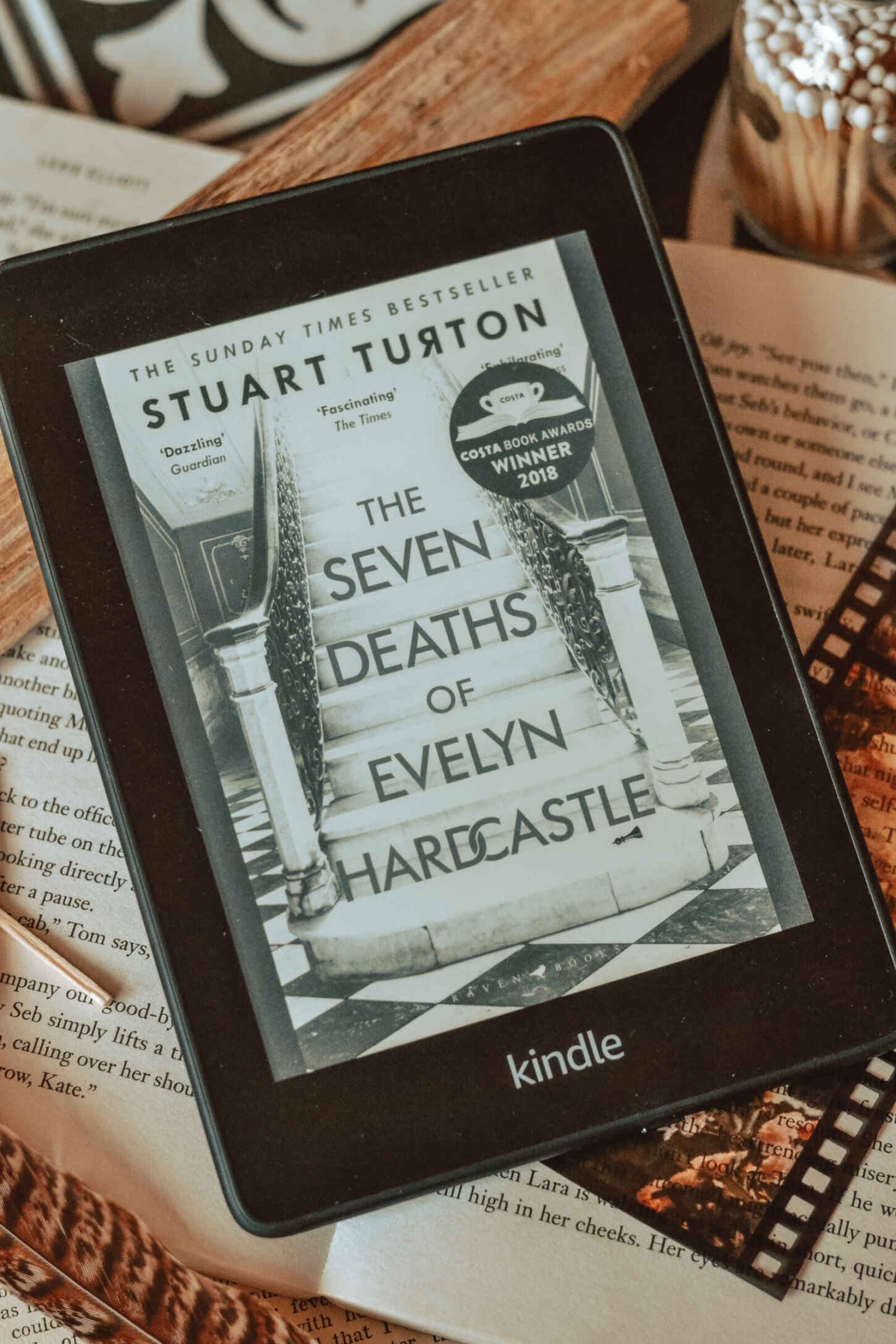 A re-enactment of a game of Cluedo meets an Agatha Christie gothic murder mystery, with a harrowing Groundhog Day twist – The Seven Deaths of Evelyn Hardcastle is a book that needs an evidence pin board to keep track of the crumb trail Turton leaves throughout the chapters.
The opening chapter sees our protagonist suffering with amnesia, remembering nothing but the name of a girl called Anna. A believed-to-be killer slips him a silver compass, directing him to the 1920s Blackheath Manor where preparations are underway for a rather uncomfortable party that marks both Evelyn Hardcastle's homecoming, and the death of her little brother, Thomas.
The next morning, Aiden awakes in a new body – that of the butler – and thus begins the body-leaping, time-jumping tale. The character learns that he has eight days and eight opportunities to solve the murder of Evelyn Hardcastle at her own party at 11pm, and has around 24 hours in each body to do so. It's like playing The Traitors, only you get to live a day in the shoes of each of the players in order to catch the murderer. Set in a stunning stately home, it very much has that regal castle feel like Ardross Castle in the Scottish Hightlands.
The blurb reads: 'Somebody's going to be murdered at the ball tonight. It won't appear to be a murder and so the murderer won't be caught. Rectify that injustice and I'll show you the way out.' It is meant to be a celebration but it ends in tragedy. As fireworks explode overhead, Evelyn Hardcastle, the young and beautiful daughter of the house, is killed.
"But Evelyn will not die just once. Until Aiden – one of the guests summoned to Blackheath for the party – can solve her murder, the day will repeat itself, over and over again. Every time ending with the fateful pistol shot.
"The only way to break this cycle is to identify the killer. But each time the day begins again, Aiden wakes in the body of a different guest. And someone is determined to prevent him ever escaping Blackheath…"
Buy The Seven Deaths of Evelyn Hardcastle here.
Verity – Colleen Hoover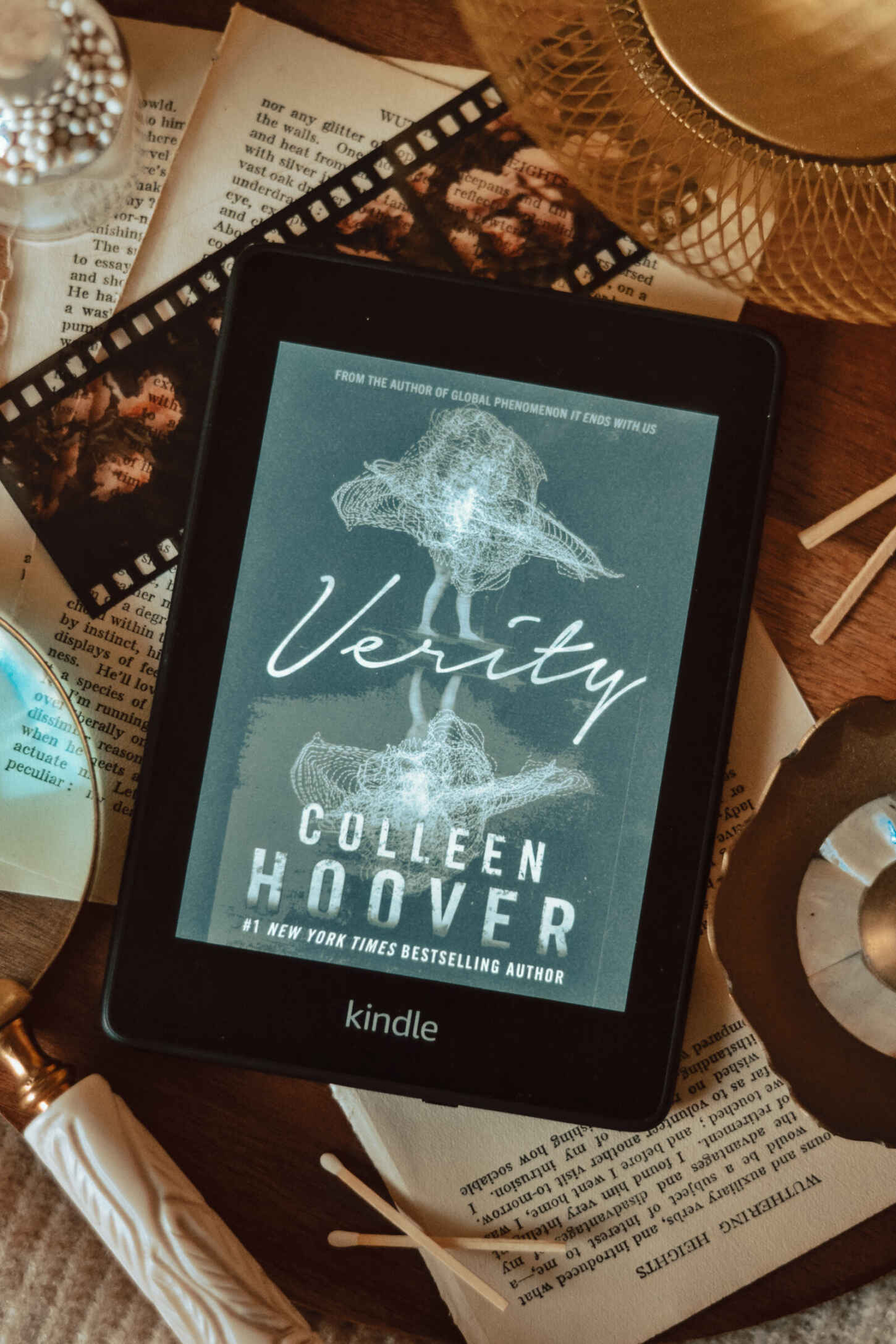 Verity is a binge-worthy book that will play games with your mind as you make an attempt to rationalise, reason and unpick parts of this dark and disturbing story. This twisted tale keeps you hooked the whole way through, leaving you asking a lot of questions.
Narrated by Lowen, the novel flits between present tense and 'diary entries' from Verity, who now finds herself paralysed following a car accident. The eerie tone of the story has you constantly at the edge of your seat with jaw dropping revelations unfolding chapter after chapter. Spilled secrets begin to put together a new suspected truth – but there's one thing niggling at the back of Lowen's and the readers' mind. It's the feeling of being watched – pupils boring into the back of your head so intensely that you can physically feel the atmosphere tense. Like Maddy sending other players in The Traitors down 'rabbit warrens' – in Meryl's words – this is a book that seeds ideas that don't always lead to the right answer. There is a traitor under the roof of the house, but which dark corner are they hiding in?
The blurb of Verity reads: "Lowen Ashleigh is a struggling writer on the brink of financial ruin when she accepts the job offer of a lifetime. Jeremy Crawford, husband of bestselling author Verity Crawford, has hired Lowen to complete the remaining books in a successful series his injured wife is unable to finish.
"Lowen arrives at the Crawford home, ready to sort through years of Verity's notes and outlines, hoping to find enough material to get her started. What Lowen doesn't expect to uncover in the chaotic office is an unfinished autobiography Verity never intended for anyone to read. Page after page of bone-chilling admissions, including Verity's recollection of what really happened the day her daughter died.
"Lowen decides to keep the manuscript hidden from Jeremy, knowing its contents would devastate the already grieving father. But as Lowen's feelings for Jeremy begin to intensify, she recognizes all the ways she could benefit if he were to read his wife's words. After all, no matter how devoted Jeremy is to his injured wife, a truth this horrifying would make it impossible for him to continue to love her."
Buy Verity here.
The Thursday Murder Club – Richard Osman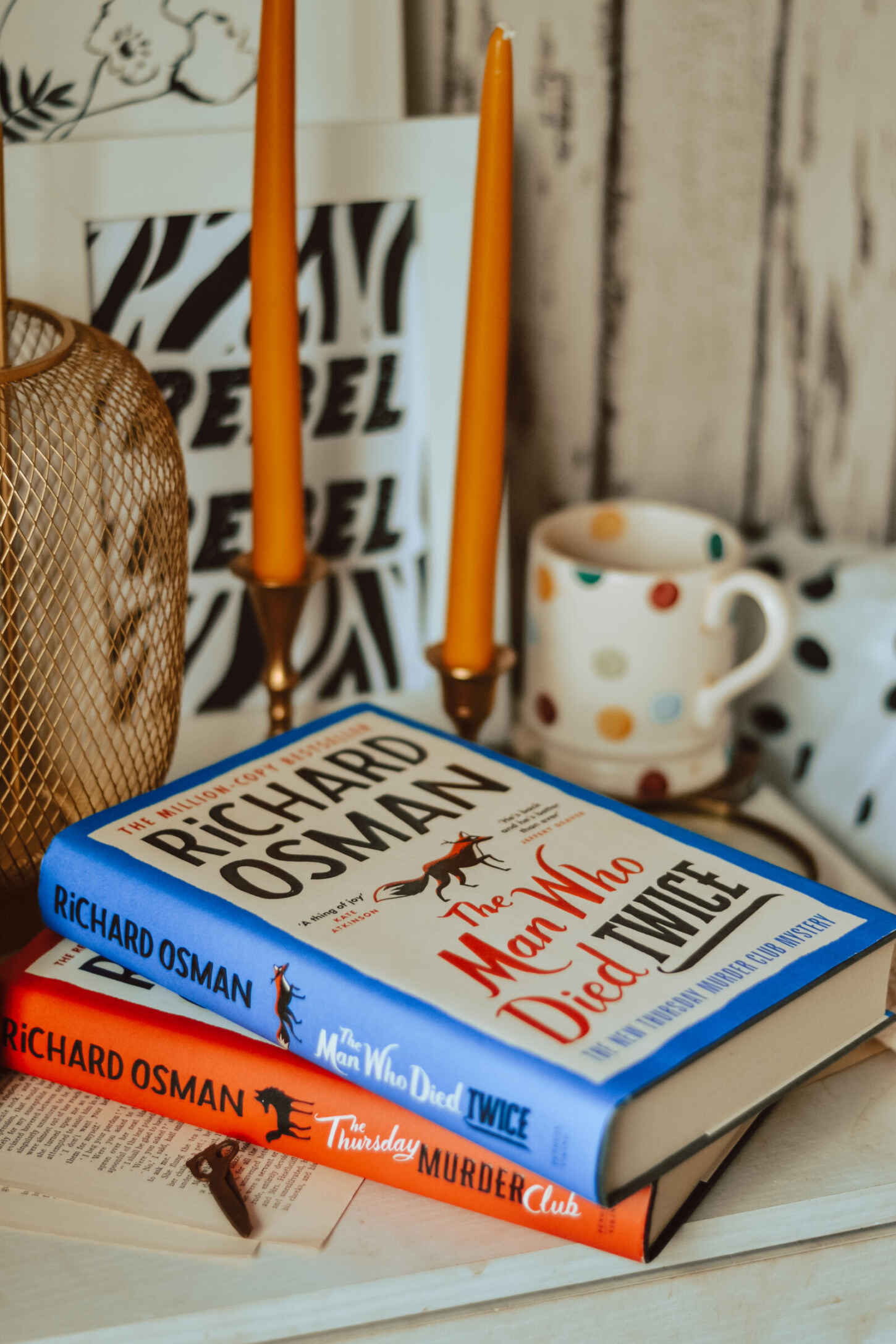 The only way I can describe The Thursday Murder Club is Ricky Gervais' Derek meets How To Get Away With Murder. In the debut novel my TV presenter Richard Osman, four pensioners in a peaceful retirement village remind us all that the elderly have been around a lot longer than us – they're intelligent, crafty, and not afraid to get a job done.
Set at Cooper's Chase, the story in brief sees four OAP's make friends over coffee, cake and cold case files. At first, Ron, an ex-trade union boss, Ibraham, a retired psychiatrist, Elizabeth, whom we assume to be an ex-spy/intelligence, but is ever allusive, and Joyce, a former nurse, paw over unsolved murder files and come to their own conclusions as to what happened. You know, just in case the police missed anything.
This series, of which there are now three books, remind me of Andrea from the BBC show, and how I would imagine her and her friends tackling the traitors. Richard's incredibly British writing style and the way his characters ponder who the murderer could be is like watching the faithful's in their down-time trying to catch the killers, and its lightheartedness and comedic flair makes it very different to the traditional thrillers in this list.
The blurb reads: "In a peaceful retirement village, four unlikely friends meet up once a week to investigate unsolved murders. But when a brutal killing takes place on their very doorstep, the Thursday Murder Club find themselves in the middle of their first live case.
"Elizabeth, Joyce, Ibrahim and Ron might be pushing eighty but they still have a few tricks up their sleeves. Can our unorthodox but brilliant gang catch the killer before it's too late?"
Buy The Thursday Murder Club here.
How To Kill Your Family – Bella Mackie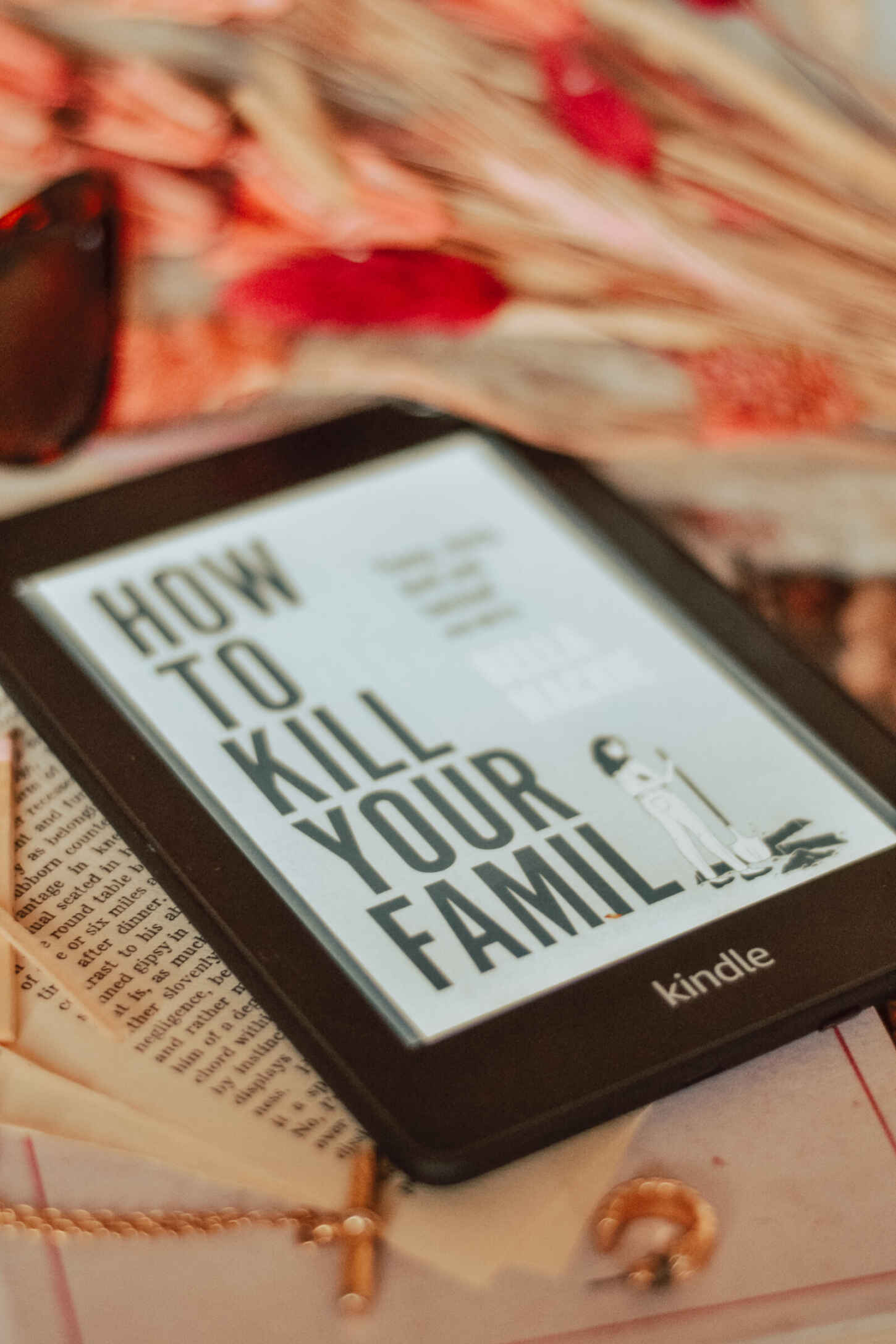 How to Kill Your Family, by Bella Mackie, is the number two Sunday Times bestseller narrated by 28-year-old Grace Bernard from her prison cell at Limehouse, where she's been incarcerated for a murder she didn't commit. She did however, calmly kill six superficial, materialistic, wealthy members of her family – eliminating them one by one, just like the traitors picking off the faithfuls.
Throughout the book, chapters flit between Grace in her Limehouse cell, to the six expertly executed murders like letters delivered by Claudia Winkleman in the night. She leaves lingering questions that have you constantly counting on your fingers how many people have been killed and how many are left to meet their maker, with things never quite adding up as they should. The anti-heroine's internal monologue is that of a detailorientated psychopath, grisly and precise – much like her creative crimes – particularly the frogs.
Gripping, chilling and twisted, How to Kill your Family is not a 'how to' guide, but an addictive and compelling crime thriller sprinkled with the right amount of humour for a fictional mass murder.
The blurb reads: "I have killed several people (some brutally, others calmly) and yet I currently languish in jail for a murder I did not commit.
"When I think about what I actually did, I feel somewhat sad that nobody will ever know about the complex operation that I undertook. Getting away with it is highly preferable, of course, but perhaps when I'm long gone, someone will open an old safe and find this confession. The public would reel. After all, almost nobody else in the world can possibly understand how someone, by the tender age of 28, can have calmly killed six members of her family. And then happily got on with the rest of her life, never to regret a thing."
Buy How To Kill Your Family here.
The French Girl – Lexie Elliott
The French Girl, by Lexie Elliott, is a British crime thriller which will have you pointing fingers and guessing 'whodunit', right up until the final couple of chapters.
As the remains of Severine resurface, the crime thriller follows the lives of five – would be six – university friends who find themselves the prime suspects in a murder case. Pinning down the perpetrator depends on the accuracy of the evidence, and not just who – but how?
The French Girl is packed with twists, lies, betrayals and secrets between a complicated web of friends – and no matter how many times you guess the ending, you'll never hit the nail on the head. The whole book feels like a lengthy discussion at the Round Table, but will they find the 'traitor'?
The blurb for The French Girl reads: "They were six university students from Oxford–friends and sometimes more than friends–spending an idyllic week together in a French farmhouse. It was supposed to be the perfect summer getaway–until they met Severine, the girl next door.
"For Kate Channing, Severine was an unwelcome presence, her inscrutable beauty undermining the close-knit group's loyalties amid the already simmering tensions. And after a huge altercation on the last night of the holiday, Kate knew nothing would ever be the same. There are some things you can't forgive, and there are some people you can't forget, like Severine, who was never seen again.
"Now, a decade later, the case is reopened when Severine's body is found in the well behind the farmhouse. Questioned along with her friends, Kate stands to lose everything she's worked so hard to achieve as suspicion mounts around her. Desperate to resolve her own shifting memories and fearful she will be forever bound to the woman whose presence still haunts her, Kate finds herself buried under layers of deception with no one to set her free."
The Heatwave – Kate Riordan
The Heatwave explores a family's darkest secrets in a slow-burning drama, with often unexpected twists and frequent guesswork to fill in deliberately left gaps. The guilt and manipulation of this novel will take you on an intense journey from start to finish. Flitting between the 1990s and 1970s, The Heatwave slowly unravels the truth like a loose thread on a cable knit jumper. Page by page, we uncover more and more of the uncomfortable truth, but Kate leaves us hanging until the last moment.