With the fast-paced nature of social media, it's no wonder nail trends are changing faster than you can book your next appointment. We've seen tortie, negative space and 70s swirls all have their moment, and now it's cuticle cuffs that everyone is asking their nail tech for.
A cuticle cuff is the new French tip, and it's all about adding a pop of colour to the cuticle. It's a minimalistic but effective look, and nail artists are adding their own flair to the trend that's exploding online. In fact, this wearable look can even help those with shorter nails create an elongated effect by keeping the cuff slim.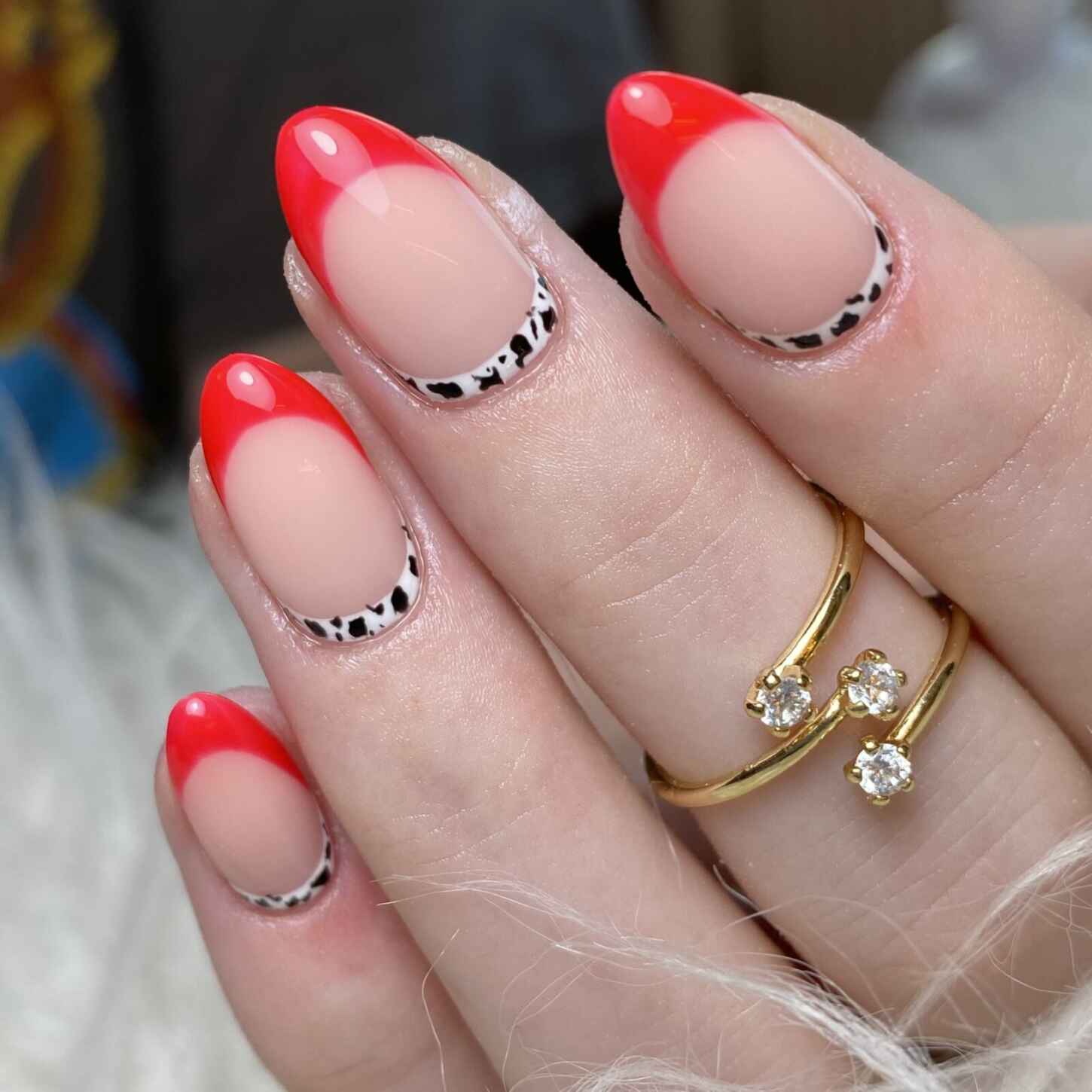 After saying a fond farewell to my western inspired manicure, I headed back to Leanne Haycock Nail Artist for a brand new set, just in time for my holiday. My western nails were my first ever set of Frenchies, and I loved them so much, I decided to do them again – this time, paired with a cuff.
The inspiration for this set was a stunning Fenella Smith London bag I was recently gifted, and seeing as I'd been wearing a lot of red lately, I decided to be bold and go bright. The inside of the red, vegan leather bag, was white with black dalmatian spots, giving me serious Cruella de Vil vibes.
After a prep, rebalance and reshape to a short almond, Leanne added my builder gel to keep my nails strong. Since having builder added to my manicure regularly, the strength in my natural nails has been unbelievable. I've not had a broken nail in at least 12 months, which is amazing.
For the art, Leanne used the Glossify One Coat white and a tiny brush to paint the cuffs as close to my cuticle as possible. She then added the Glossify shade 'Poppy' to the French tip, which was a vibrant red with a slightly orange undertone. To finish off the look, Leanne added the Glossify One Coat Black to the white cuffs, hand painting tiny black dalmatian spots to match my bag.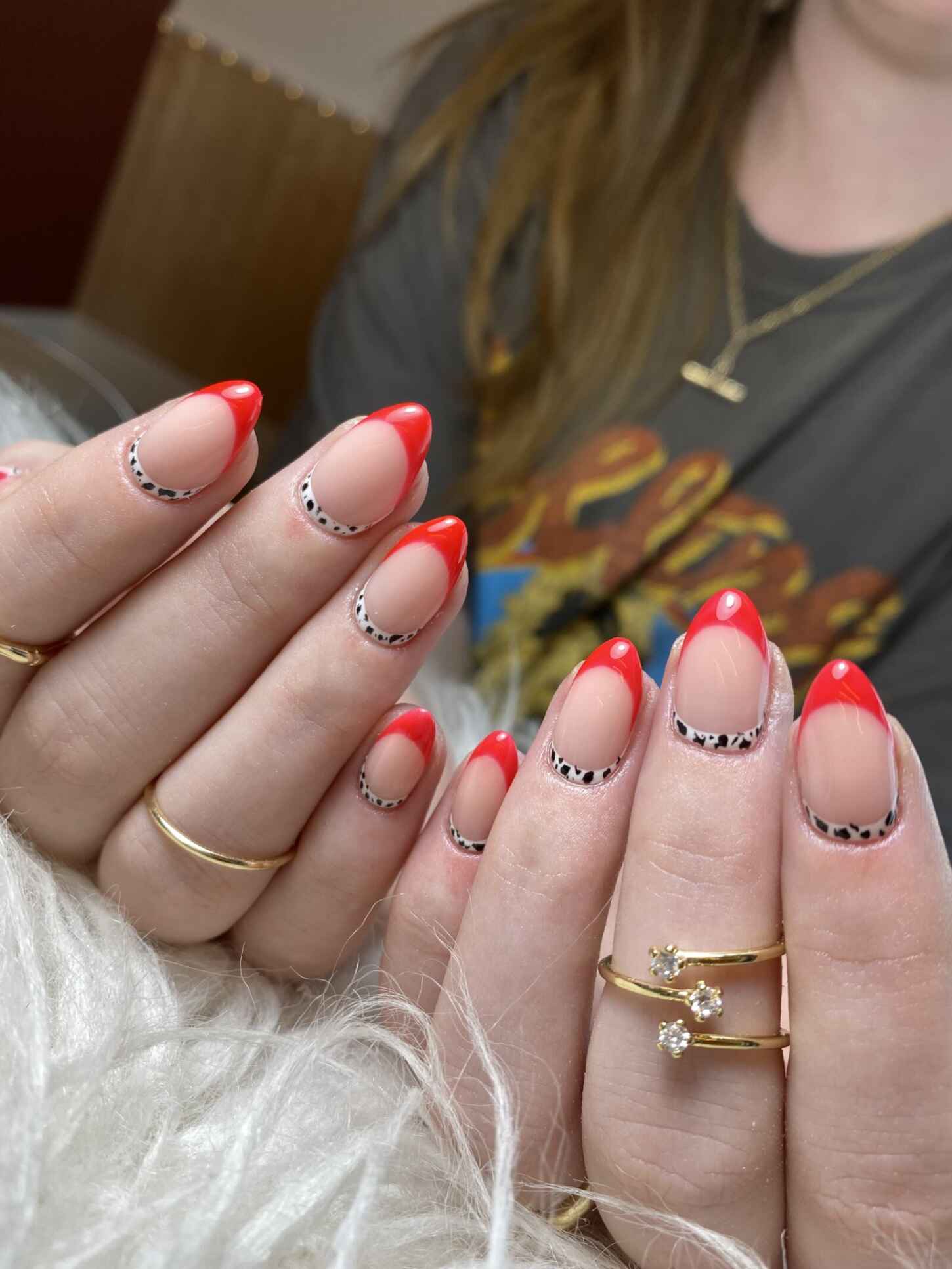 I totally adore the nail cuff trend, and think it would look amazing with some muted autumnal tones in the next few months, with metallic or chrome for Christmas and New Year! Will you be asking your nail tech for cuticle cuffs this season?
For more on Cruella:
Cruella: an outfit inspired by Disney's most fashionable villain
For more on nails:
70s inspired swirl nails is THE look for Spring 2021
The sage and olive nail art combo you need for summer
Eight nail art designs to inspire your post-lockdown manicure
'Cow print, but make it Christmas' festive manicure with Nails at Bear
Sea shell manicure by Nails at Bear