This week I've found myself looking back on everything I have done in 2022 and feeling extremely proud, from taking on a new job and becoming a senior journalist, to getting engaged and visiting new cities. And so, as the year draws to a close, I wanted to set myself some new challenges with my annual 'before' bucketlist.
I've been writing X before I turn X bucket lists since I was 20 – making this my sixth annual bucket list since I launched this blog. I never complete every single goal, but it's not all about completing the list – it's about setting goals and having fun. Hey, maybe 2023 will be the year I finally get that bra fitting.
This year I completed 11 of my 25 before 25 challenges, which included going to a festival, and visiting a new city, painting a pot at Emma Bridgewater and see an international band. I got not one, but two new tattoos, as well as read 15 books, sewed something to wear and dined out somewhere new at least five times.
So before I get into my 26 things I want to do before I hit 26, I wanted to take a look at some of the things that truly made my year.
For me 2022 was the year of the staycation, since 2023 is very much the year of mortgage saving, and so this year Jake and I have taken a number of mini-breaks which saw us queue for York Ghost Merchants, dine out in Deansgate, explore historic Buckingham, relax in a hot tub in Shrewsbury and axe throwing Newquay, as well as trips to Bingley for the Bingley Weekender, and Sheffield for Tramlines. Not to mention our jaunt to London which became a suprise proposal followed by a night at the ABBA Voyage show.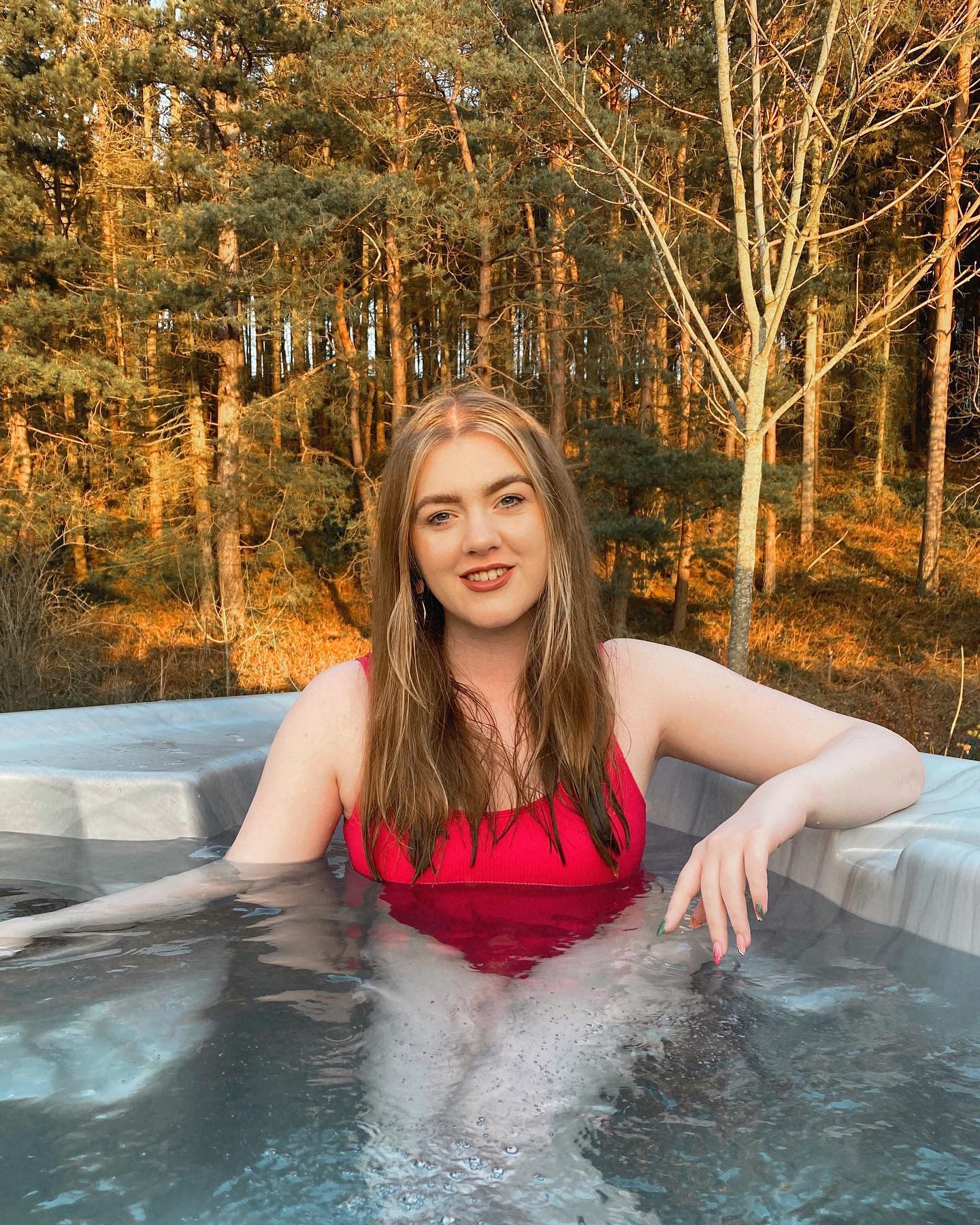 We've been to a LOT of gigs this year, too, 16 shows including Ed Sheeran, Robbie Williams, Noel Gallagher, Red Hot Chili Peppers and Lewis Capaldi, as well as Primal Scream, Kings of Leon, McFly, Backstreet Boys, The Enemy and ABBA. Theatre has been just as busy, too, having enjoyed no fewer than 22 shows – well, 21, but Marvellous was so good I went to see it twice. You can read all of this years theatre reviews here.
I've discovered some new foodie favourites this year, too, from Little Dumpling King in Hanley, to Higher Ground in Congleton. And with my new job, I get to spend a lot of time in Manchester too, which naturally has led to me uncovering some top-notch grub, too, including The Blackfriar, Rendition, Federal and The Wash House, as well as devouring my first ever Wagamama.
The highlight of the year, of course, was saying 'yes' when my best friend asked me to marry him, and I'm certainly excited about what adventures 2023 will bring us.
1. Go on a holiday abroad
I've not been abroad since we went to New York in 2018, and so, I'm hoping to hop on a plane at some point in 2023 for a short break, whether that be for a summer holiday or to go and see the Christmas markets over in Europe.
2. Save money for a house
Now that Jake and I are engaged, we're in mortgage-saving-mode and will be using 2023 to save as much money as we can for a deposit – and praying for interest rates to fall again. I like to think I'm quite good at putting money away, but I'm seriously going to be curbing the impulse spending this year to help boost my ISA. I've also reassessed my subscriptions and cancelled things like Disney+ and Amazon Prime to save another £15 or so per month.
3. Read a book a month
Last year I read 10 books before Easter and then really trailed off for the rest of the year, so I'd like to spread my reading out a little more this year, using my train commutes as reading time to try and get through a book a month. I've already started The Lock In and have the third Thurdsay Murder Club book to read, and have ordered Keith Brymer Jones' biography, which should get me off to a good start.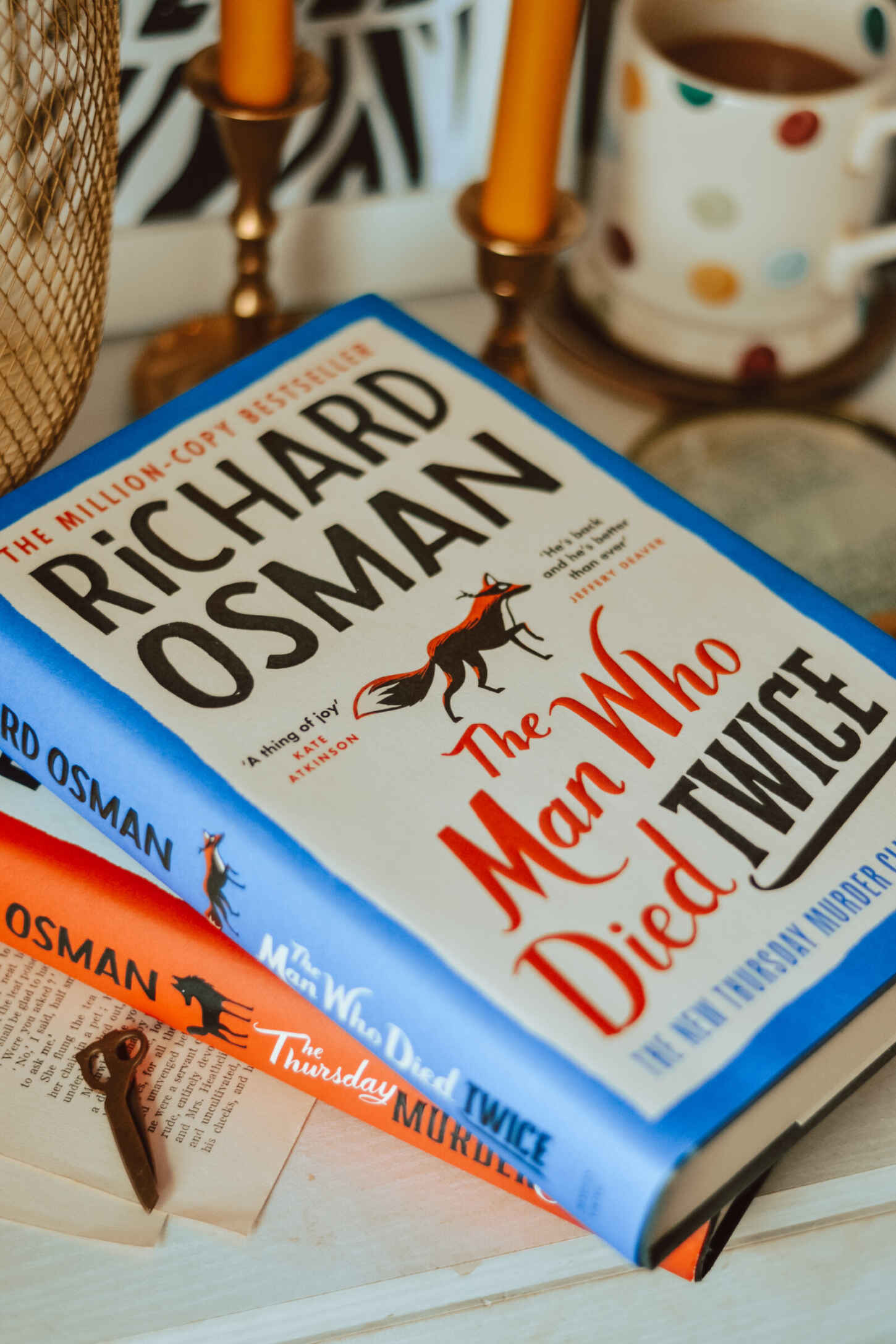 4. Get back to the gym regularly
In summer 2022 I had a great gym routine but after our holiday to Newquay, it was too easy to ditch the gym for other activities, but there are a handful of pieces in my wardrobe that I'm determined to fit into this year, so I really need to get back into a regular regime with the gym. If I'm paying for it, I might as well use it, right?
5. Buy a new laptop
My personal laptop gave up the ghost before the pandemic, and has been hanging on by a thread ever since, so this year, buying a new laptop is a must since I can't really put it off any longer.
6. Visit a chiropractor
I visited a chiropractor about 10 years ago for a realignment and I'm in desperate need of my spine looking at again. Every time I see a TikTok video of someone having all of their joints pushed back into line with a satisfying 'pop' it reminds me I should really book in a consultation.
7. Buy a film camera
I always loved a disposable camera or an Instax mini, and so, I'd really like to get a reusable 35mm film camera to capture 2023 with. I love the effect that film cameras have and the novelty of having them developed – I'm just researching the best one to get at the moment.
8. Go to Crufts
After going to DogFest last year with Lady & The Scamps and having such a brilliant time, I'd love to go to Crufts this year. The event takes place in Birmingham this March, and offers fantastic displays, retail stalls and experiences, and I'd love to finally attend.
9. Watch 20 theatre shows
The Bodyguard, Heathers and Annie are all touring this year, and after watching 22 theatre shows in 2022, I'd like to watch at least 20 in 2023. I'd love to go and see a show down in London's West End, but we might not get around to that this year, but I'm looking forward to visiting the Regent Theatre and New Vic for their productions in the coming year.
10. Get a bra fitting
On the list for the sixth year in a row is getting a bra fitting, however, this year really needs to be the year I get properly measured and fitted.
11. Go to a casino
Somehow, I've never been to a casino, so I'd really like to visit one and dabble at one or two of the tables, just so I can say I've done it.
12. Attend 10 music concerts
I really enjoyed going out to gigs again in 2022 post-pandemic, and so I'd like to continue that throughout 2023. We've already got tickets to see Blink-182, Arctic Monkeys, Billy Ocean and The Subways, so another six shouldn't be hard to find. Paramore is on the 'love to see' list, but we've really struggled to get tickets, but perhaps the concert Gods will come through ahead of their tour.
13. Pass my 100WPM shorthand
I'm desperate to achieve my 100 words per minute shorthand as I've been working towards it for years. It's a fantastic skill to have for my job, so hopefully this is the year I finally get that certificate.
14. Go to a Christmas tree farm
So I can live my best Taylor Swift life for a day.
15. Do bottomless brunch
How I've never been to a bottomless brunch, I'll never know – but as they grow in popularity, I'd love to visit one before I turn 26. For those who have never heard of them, bottomless brunch is a typically two hour restaurant reservation where you pay a set price for a small plate, and as much alcohol as you can safely consecutively consume.
16. Complete a horror-themed escape room
On my 25th birthday I completed my first ever escape room with Jake and my parents, and now I've definitely got the bug to do some more. I've always been apprehensive about a local horror themed escape room called Paralysis, but will this year be the year I eventally pluck up the courage to go?
17. Throw an engagement party
Jake and I got engaged in November (I know, this is the fifth time I've mentioned it in this post), but we really want to throw an engagement party for our friends and family so we can get the two sides together. We didn't want to rush to organise one before Christmas with everyone already having made plans and being busy, so we're hoping to throw one in the new year. Any excuse for a drink, right?
18. Find an amazing foundation
For the last five years I have adored the now-discontinued Dr Jart+ beauty balm, and I'm onto my last bottle, which means I'm going to have to go on the hunt for a new foundation that I love just as much. I've been using Estee Lauder's double wear mixed with other foundations recently, but it doesn't quite give me the finish and coverage that I'm looking for. Recommendations would very much be welcomed!
19. Take a pottery class
As part of a recent photoshoot, I got to throw my own pot at Fenton's Love Clay ceramic centre, and I'd love to take a proper dedicated pottery class at some point this year. I adore ceramics and have enjoyed painting a pot at Emma Bridgewater, but I know the next season of Great Pottery Throw Down will have me itching to get behind a potters wheel.
20. Rewatch the Supernatural boxset
I started watching Supernatural a decade ago, but never got to actually finish the series. With The Winchesters prequel now out, I'd love to rewatch and complete the boxset so that I can go on to watch the new series, too. But with 15 seasons to get through, it's some commitment…
21. Go to an ABBA-themed bingo night
Over the last couple of year's I've been to see Mamma Mia the musical, an outdoor Mamma Mia cinema, ABBA Voyage and Thank You For The Music tribute concert, so in 2023, I'd love to do the ABBA bingo and unleash my inner Dancing Queen.
22. Open my 21st birthday champagne
When I turned 21, my great uncle bought me a bottle of Moet Champagne, which I promised to open for a special occasion. I had intended to pop the cork when we got engaged, but again, it's just something that we haven't got around to – but it's on the list now, so we have to find the time to sit down and savour it.
23. Get a book/record signed by the author/artist
Last year, Neil Baldwin very kindly signed my copy of Marvellous, and so in 2023, I'd like to get another book, or a music record, signed by the author or artist. I met Keith Brymer Jones last year, so I've purchased his book with a view to bumping into him in 2023. I also bought an extremely rare vinyl from The Enemy and I'd love to get that signed for my personal collection, too.
24.Visit the Eden Project
The Eden Project is a short drive from where we holiday in Newquay, and as a fan of botany and horticulture, it's somewhere I'm dying to visit. It's also dog friendly, save for the domes, and so I can even take Phoebe and Frank with me.
25. Eat at a restaurant from the Michelin Guide
Staffordshire has only one Michelin-star restaurant, but seven have made the guide, and I would love to dine in one, like Lunar at Wedgwood, or Little Seeds in Stone. Instead of dining at five different restaurants like last year, the plan is to visit one extraordinary venue for an unforgettable experience.
26. Do a gin distillery tour
Finally, Sixtowns gin just announced that they'll be doing distillery tours in 2023, and I'd love to go and see how one of my favourite gins is made. I'm always fascinated by brewing processes and tours like this are always a good excuse to raise a glass, right?